We always get directed towards outdoor loungers while intending to catch some sun rays or wishing to read some story books in fresh open environment! It is pretty easy now to gain some outdoor loungers for free! Avail the free pallet wood source and build this DIY pallet lounge chair which is super easy to build and is as low cost as you want! A whole pallet boards has been altered creatively and has been restructured to gain this beauteous shape of lounger!
For poolside and even for your garden, this pallet lounger will be rocking and would be amazing for napping and also to enjoy the greenery all around! Flat longer berth section and raised tilted back, all to make your super comfortable just while being in half lay down position on this chair! Just put a cushion over and also a pillow at the back to maximize your sitting comfort!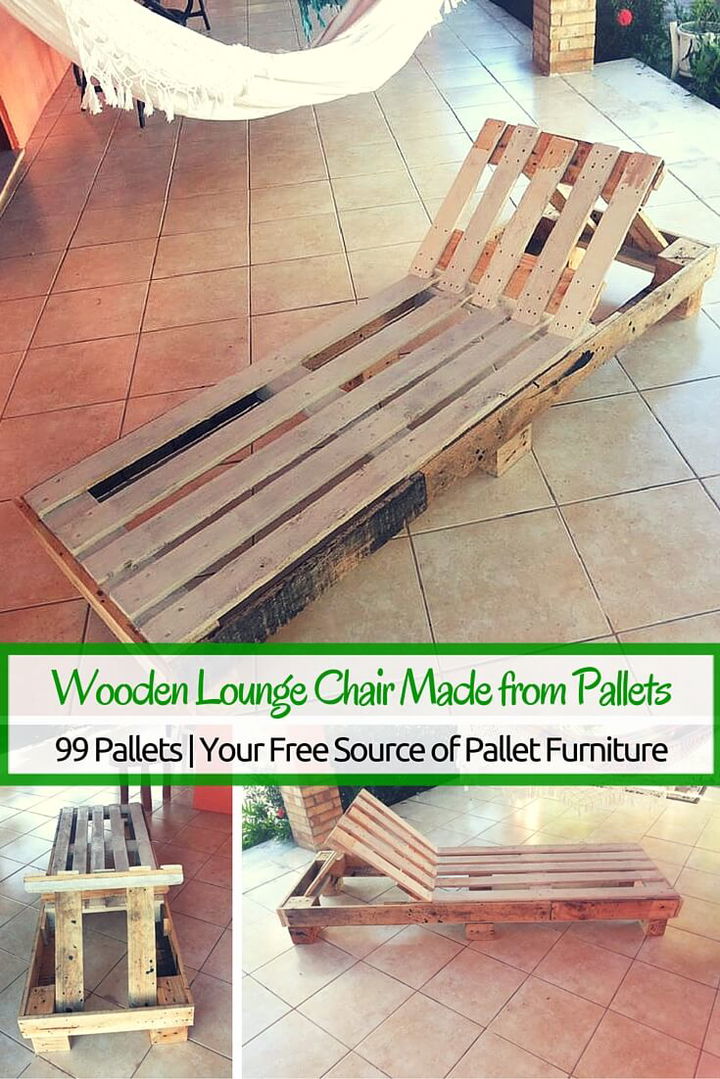 Just rebuild the pallets and let the everyday pallet furniture on your finger tips just for free!