No doubt you have seen a lot pallet dining furniture set and pallet projects on our platform. They all are really functional and awesome addition to our pallet accumulation and one more dining set is going to join them all with a bit uniqueness. So gets a glaze of the DIY pallet dining furniture set with chairs and canopy. The use of Adirondack chair with this dining set is the key factor making the set look really more fun as they are commonly used for the outdoor relaxing.
So go and grab the pallets, cut them into the easy separated slat pieces and make that big gorgeous dining table, the side eating benches and the cute Adirondacks that can be used individually for resting and relaxing when you are not having outdoor meals. The canopy is fixed into the drilled hole of the dining table right in the center to provide the cool shade to enjoy the family meals in the summers too. the rustic brown finish with a weather resistant coat makes the table to stay ages there serving your family meals and quality time.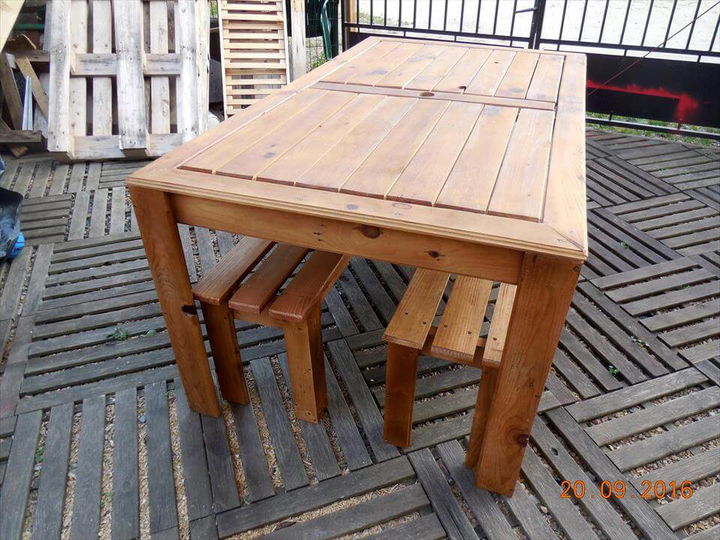 Make your outdoors to be visited and enjoyed on daily bases by having meals there frequently on this pallet made functional yet cost free dining set.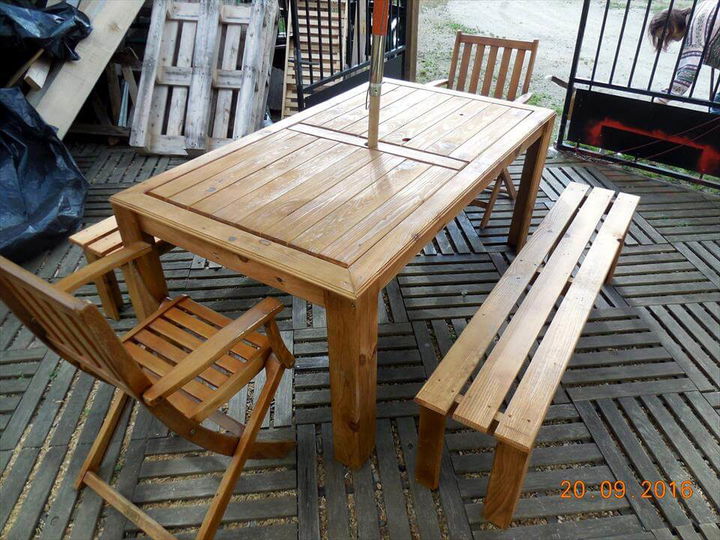 The pallet dining furniture set with table and benches is all made from the separated pallet slats with a unique addition of pallet Adirondack chairs to it.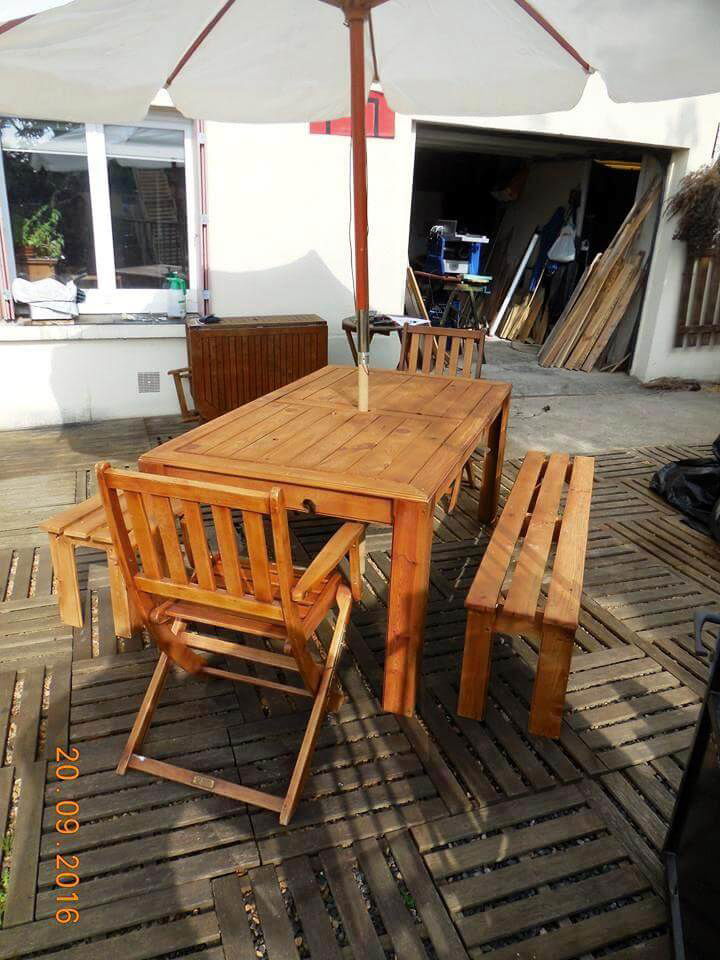 Not only the Adirondack chairs but a canopy is also fixed to the table so that no matter what is the weather you can enjoy your yummy meals on it.
Made by: Arnaud Tetard