Pallet also gives a great and warm welcome to your garden for additional wooden charms. The outdoor garden, lobbies, backyards and also the patio have magnificently been ranked up with pallet modifications and alterations like by making of DIY pallet walkway, pallet fences and also the pallet DIY planters and vertical gardens. All these have revolutionized the garden layout with their sensational and impressive impacts. But pallet wood have not been stopped to do more cozy for your lovely green gardens and outdoors.
We recently explored pallet wood to find something unique for our flower beds, and this one idea is one of the great nonstop pallet ideas that came to us suddenly, which is DIY pallet bed edging. This would definitely be a marvelous piece of thinking to give an overwhelming artistic view to your garden and outdoor flower beds. This installation of pallet to enclose a garden bed layout in wooden nature is really an appreciated and creative plan out of pallet wood is a dignified compliment to garden accent.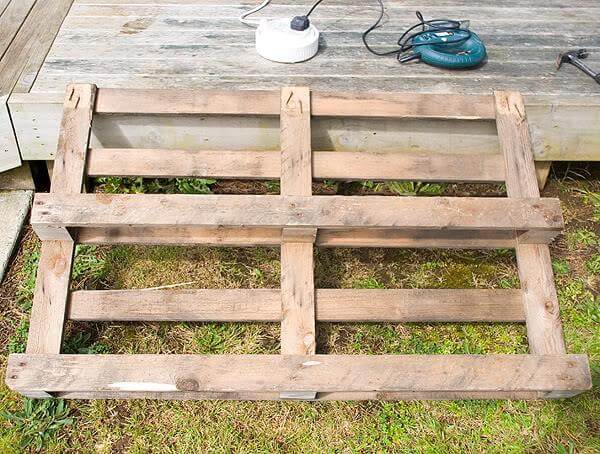 We got pallet wood in our neighborhood and surrounding area of our home. You can get a sufficient supply of them in much less and friendly budget from some DIY store or some honorable pallet dealers of your town or village. You can make use of pallet breaker tool to make them stripped to individual planks.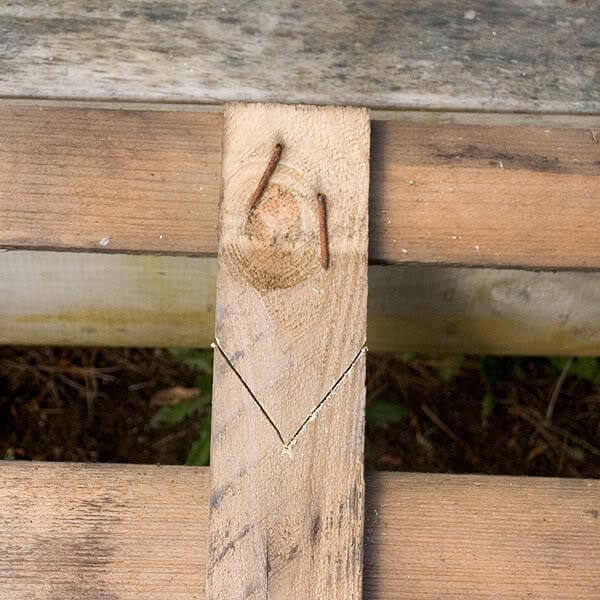 Hold up your hand saw by taking a visit of your tools shed, and cut a "V" shaped pattern to make the pallet sharp a little bit to be fixed in the soft ground with any trouble or hitch. Both end will be appreciated to enclose our garden beds or any region containing some cultivated plant or herbs.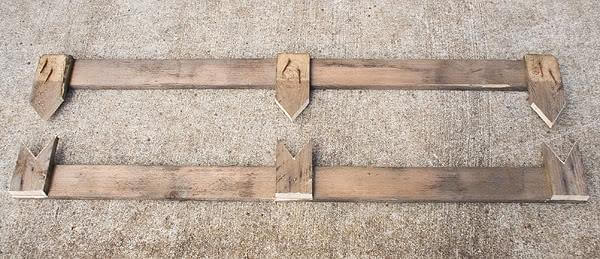 Here is separated planks pair which will serve each as a unit to make it long to desired extent to any direction to make bed edging out of pallet wood to beautify and dignify your garden significantly. This tip is highly utilitarian in nature will go a long way to decorative your beds.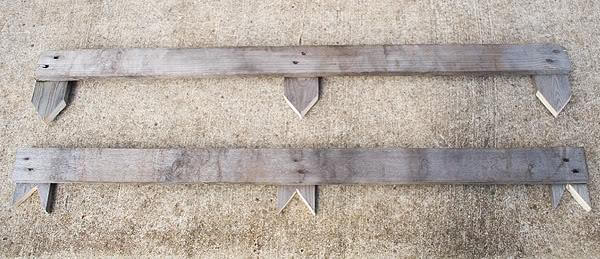 You can make a bunch of such a planks from pallet skids found in sufficient amount from the surroundings. It will take only a few minutes to get ready a  hundreds of planks with "V" shape edges to be fixed in the soil to make a wooden boundary around any green region selected for knickknacks.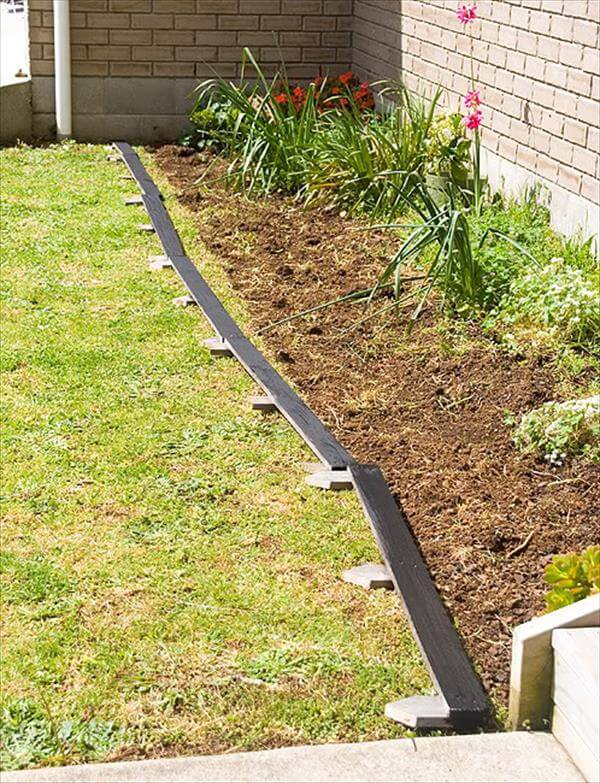 Get them on the floor of your green outdoor where your want this wooden edging. Starting form 1 fix them all one by one to make a long stripped edging. The pallet can go with any overlay color to  be shown in that vibrant shade of wooden boundary.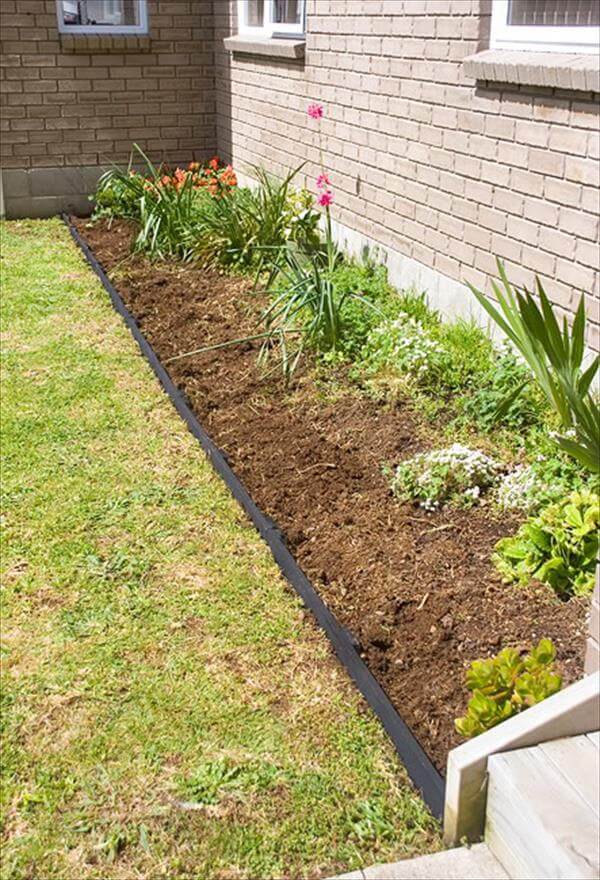 Fix the "V" shape edged on the pallets slats on higher side of the dug space, it will terrifically go deep in that to serve like a charming wooden enclosing around your favorite flower bed. This will provide an adorable and overcoming sketch to your garden to be on peak beauty level.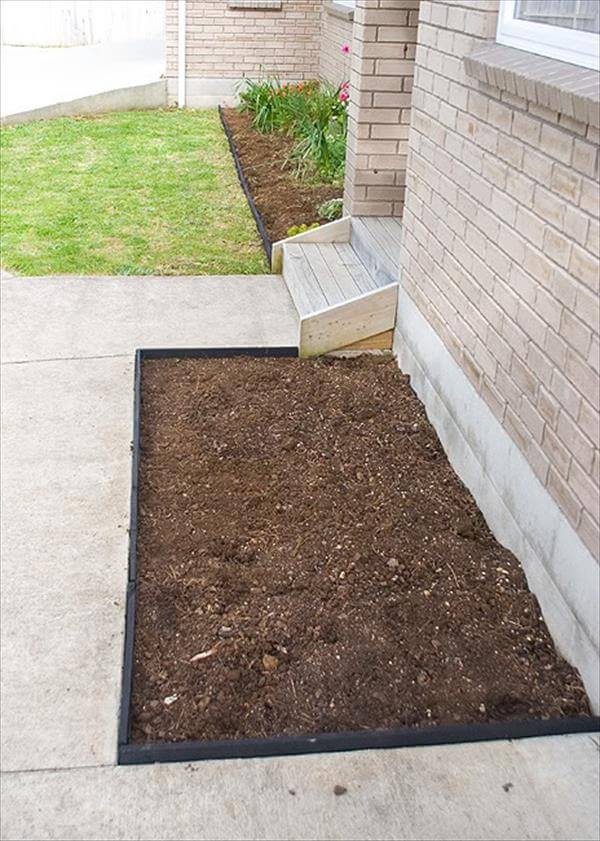 You can apply this embellished plan to any newly prepared garden or outdoor bed's region. This bed edging idea is very new to boost up the garden ranking wholly and also a unique and wise piece of recycling from wooden odds and ends. You can make use of any crumbled, broken up or collapsed wood to do this elegant bed edging to any selected region in your garden containing some worth and colorful plants natures.