Due to rapidly increasing desires of people for headboards their lies a lot of versatility in designs and trends of headboards. You can buy the industrial headboards and can also create your own at home. However there is unique trend to see in various cultures around the globe that people are making accent headboard walls instead of individual pieces of headboards. If you too want to have a rustic wall texture as a background of your bed then see these DIY pallet bed wall headboard design that are totally unique and highly affordable to home lovers.
We have used the pallets to gain these artful displays of bedroom walls. Pallet are totally free of cost and are popular to create a vintage and mid century inspired touch to any living space due to their weathered and ultra-rustic appearance which we love all for sure!! All these DIY pallet projects are just amazing and really favorable while you are desiring to change your bed room theme on a budget.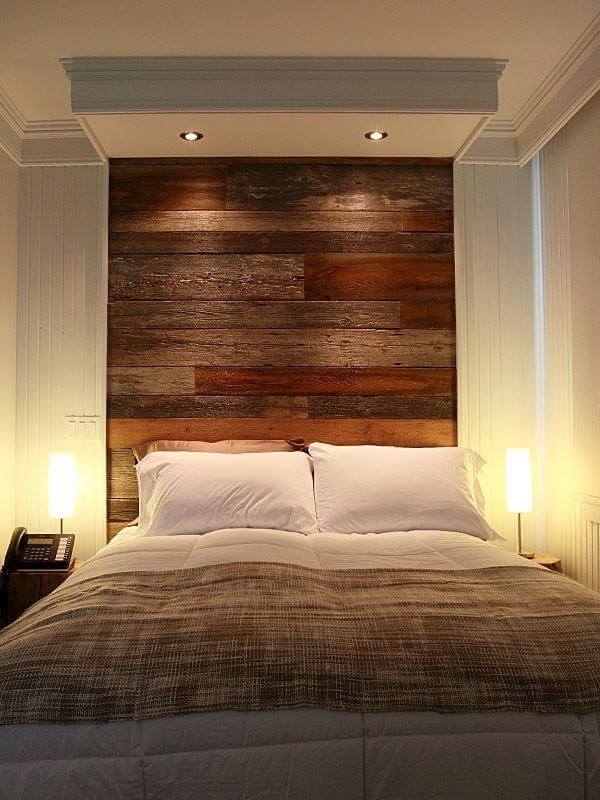 Deconstruct your pallet having different tones then arrange them to fill the targeted dimensions of your bed room background wall. While doing this DIY pallet project you can feel like playing a puzzle game.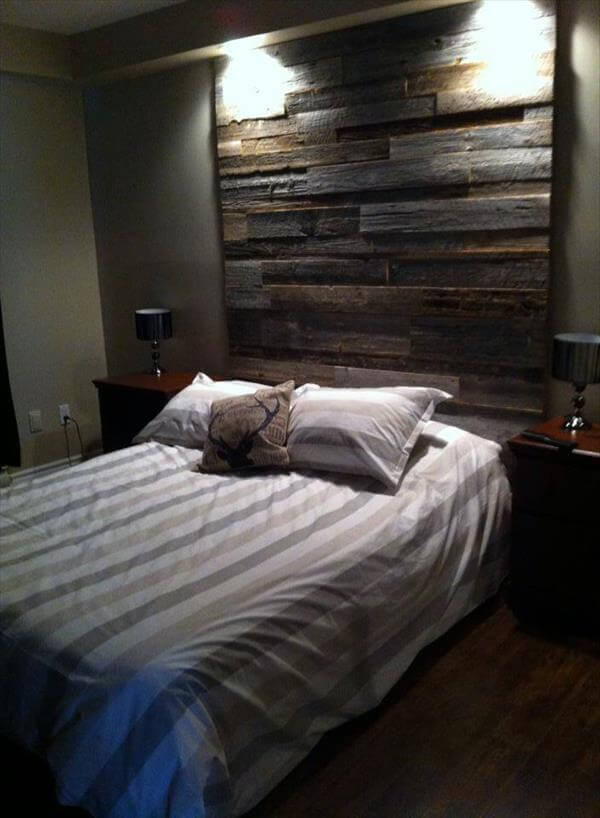 Fill the area with unequal and different toned wood pieces if possible to create a random pattern. Ultra-rustic nature also gives vintage backdrop to the bed.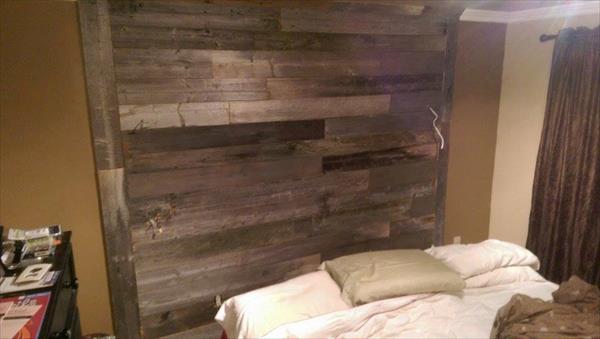 If your wall area has a not a little bit depth inside then you can add a self-made pallet boundary to secure the edges of the most cornered lengths of this bedroom wall.