The headboard is the main reason and area for alluring coolness and trendy bedroom decorative purposes. It is a very styled trait now and has becoming a custom-ed need and a cozy bedroom essential. Various acts can be done with this fundamental part of the bed. People tend to show their royalty and supremacy by making them in queen and king size.
You just need to pick a chic one from the large fashioned variety of DIY pallet headboard and the rest of the whole work is very straightforward and uncomplicated as we have shown in this DIY pallet headboard tutorial. If we analyze the worth then the real charm of bed is the headboard which is front focal point and is always visible to everyone.  The idea has been thought to have a big and dominant size of pallet headboard with two tiny shelves that can take the whole of the design to a new leading-edge and phenomenal appearance.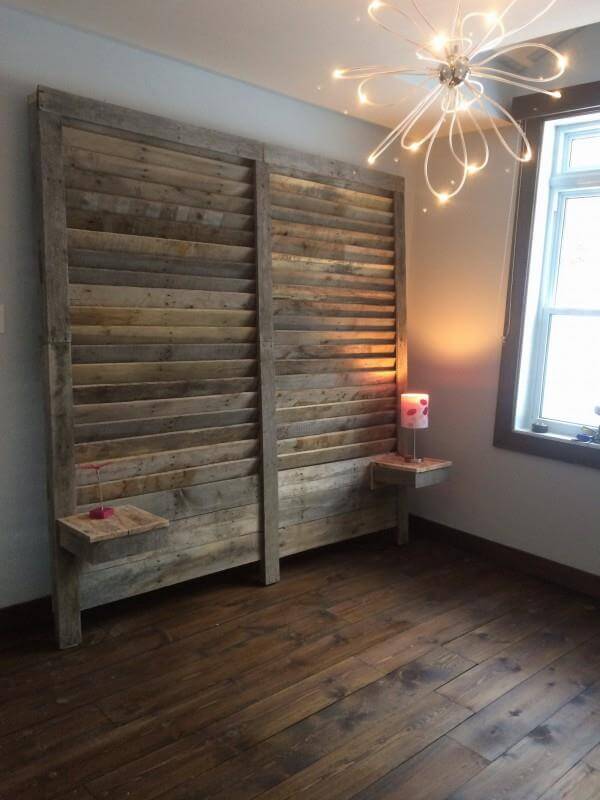 Each individual stripped and stained pallet plank has been arranged to a curved angle for gaining of a smart and funky pattern, which will also be useful for holding up immediate concerns and the night supporting material which will be any thing you use in routine at night.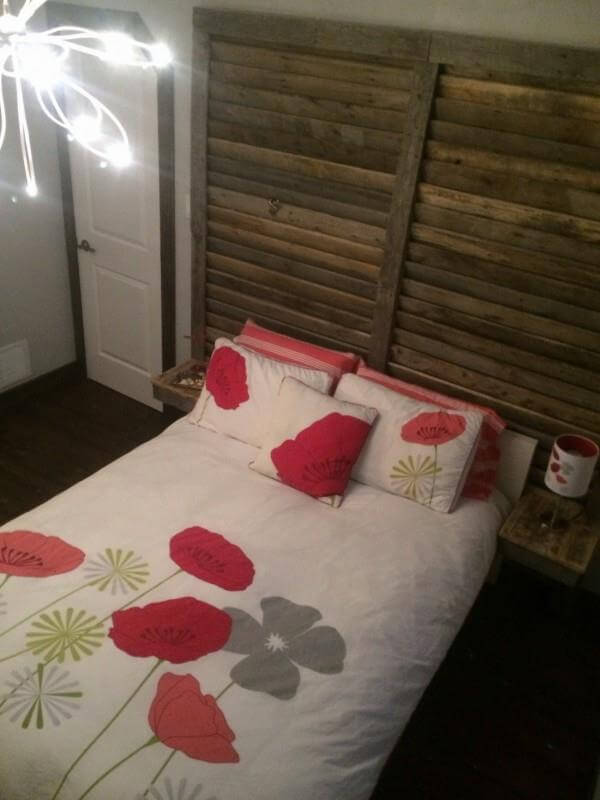 We have shown this head to our bed in dimensions of that of king sized or royal. Two side shelves will do the various acts no matter, whether you want a decor idea out of them or in search of side table to place your phone, glass of water or alarm clock.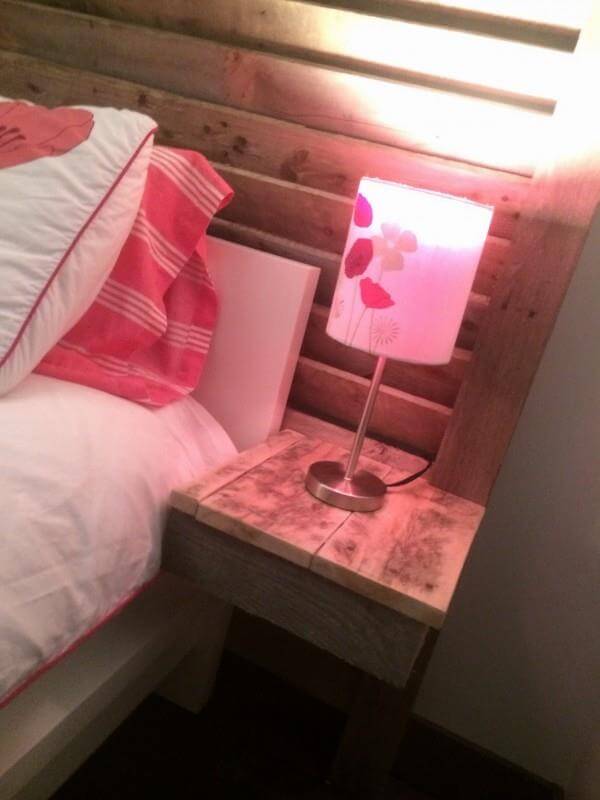 Very remarkable need has been brought to home by just going with some unusual and inspired thinking to gain something really powerful and rustic for prehistoric wooden emergence and presentation, so this DIY furniture project for DIY pallet headboard was the best motivation and direction to attain the headboard with a very light weight on our wallet.