We are always in search to found something really well and cheap out of pallet wood to make you enjoyed with all types of furniture on a budget. Most of us have a heart that love rustic nature and feel more amusing in traditional styled home environment. While making the bed beautiful we found some rustic leftovers of pallet remained in some of previous DIY pallet headboard ideas. We just want to save these old and useless chunks of wood by reusing them.
So a nice and creative thought turned them into magnificent DIY pallet headboard which is pure rustic in display which can also be hide with paint or any other shade of stain. The uneven and random pattern of different lengths of crumbled pallets makes the headboard more amusing. This is just a simple and no-cost solution to have a headboard for the bed and would be much endearing and appealing in vintage home interior.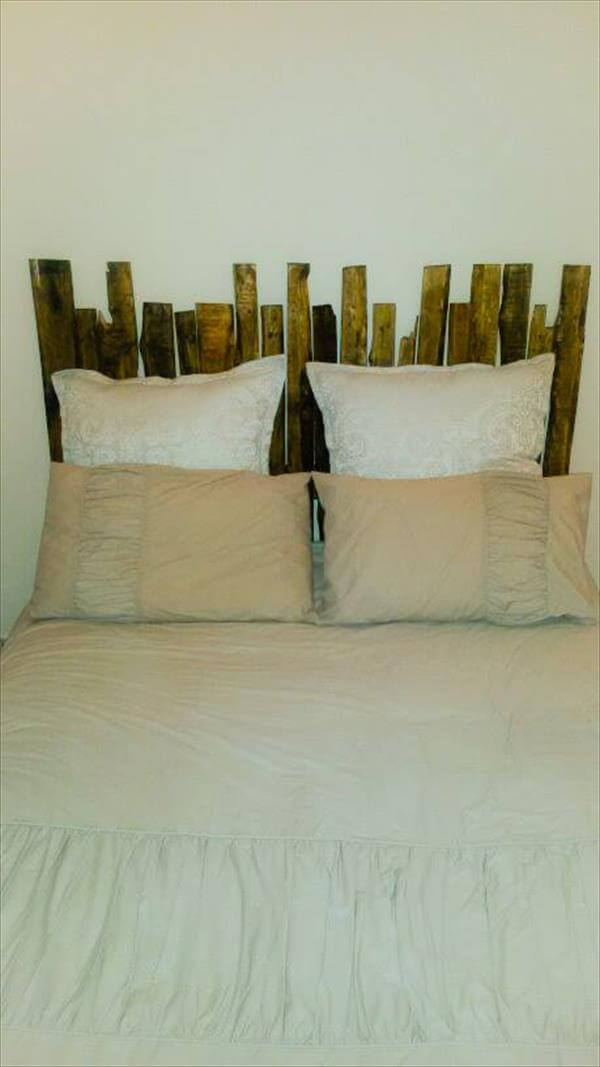 Just pick up the random wood lumps and remains and let your bed displayed in rustic mode with this nice addition of pallet wood headboard. This is one of most simple and easy piece ofpallet furniture which we have synthesized and crafted yet.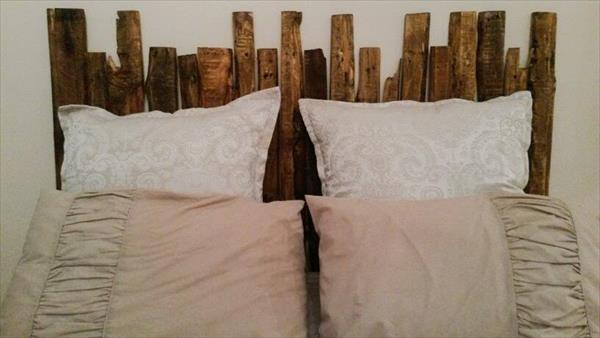 By flooring these stripped pieces of pallet we have attached a perpendicular long pallet plank at their back to get them held tight and in a defined shape to be a headboard for bedroom. This will make a great compliment to whole bedroom and will look great in modern environment too.