Headboard is an important need and most wanted decorative art and part for completion of your bed. They have wide and tremendous design and model range in market for royal, small, girls and every type of bed. But most suitable and economical choice would be to make it with pallet with truly industrial and professional skills.
Every pallet tutorial and DIY pallet furniture projects need well and cleaned pallet wood. The supply of pallet is not the main issue your get it free from some of shipping companies. After getting the pallet sand it with sand paper to make the surface of wood plane and balanced. Also stain the whole pallet wood if it is chemically touched or treated. You may prefer other color range like dark brown but we have colored our pallet headboard model black. Design the basic headboard outer frame with required area and arrange the pallet planks on it one by one leaving the space for legs. Now cut the planks which are out of rim or boarder of frame and enjoy the lovely homemade craft to serve as a back of your bed. Add it more glow by mounting some wall paintings and patterns around it for more newness and shine of everyday fashion.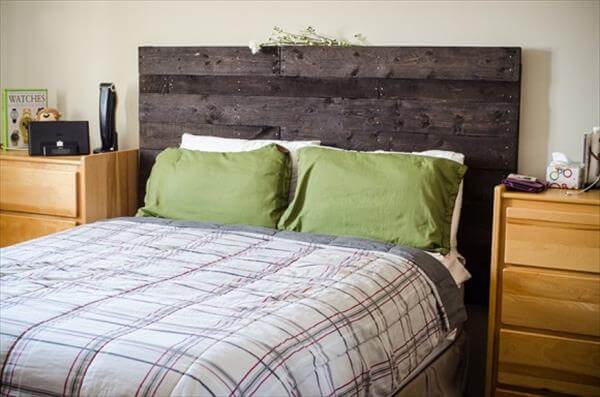 Sand Pallet Wood after joining pallet wood planks together in the shape of pallet headboard.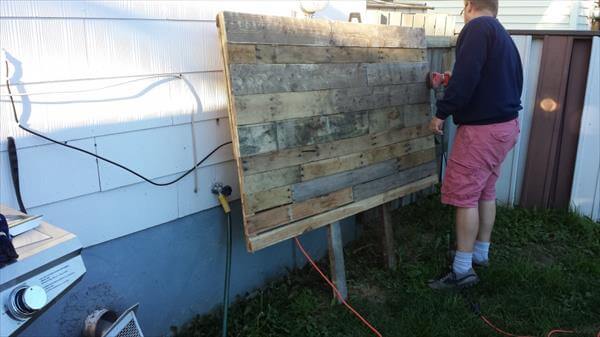 Doing your desire color to headboard.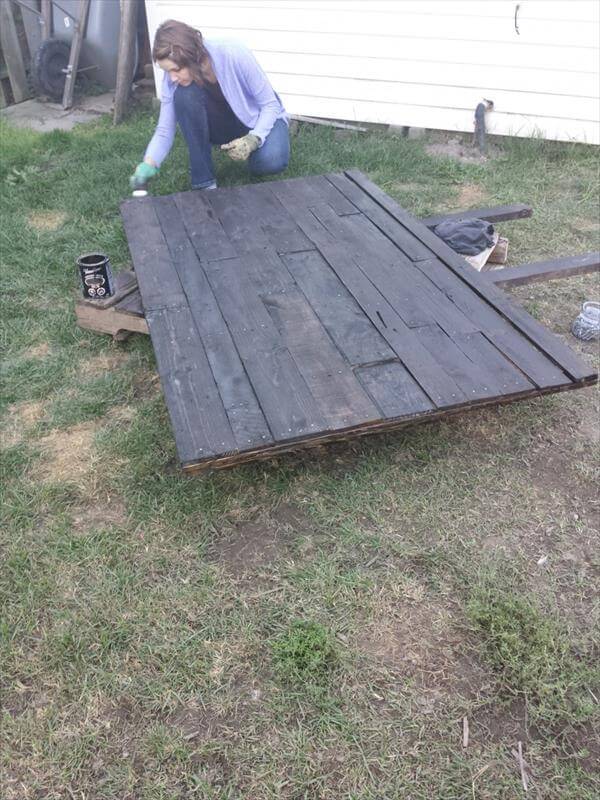 Now Its completed..!! Happy and Enjoy Pallet Projects.