We have done a lot for our bedroom we have made pallet nightstands with storage needs. we have pallet wall shelves for wall decoration purposes. And many household furniture item are also became possible only with blessing of pallet wood like pallet TV stand and pallet coffee table. Now our target is bedroom. Now we are going to create a great and excellent rustic wood focal point behind our bedroom. This will surely be a DIY pallet headboard. We have made it king size but the width and length can be customized according to need and layout of area. We left it in pure rustic nature and shade but you can vary your choice about shades.
The entire pallet is cavities free and has been made smooth and plane through sanding with some heavy and standard tools. After sanding the next step is to be sure about protection of wood by staining of it with some standard product available in the market.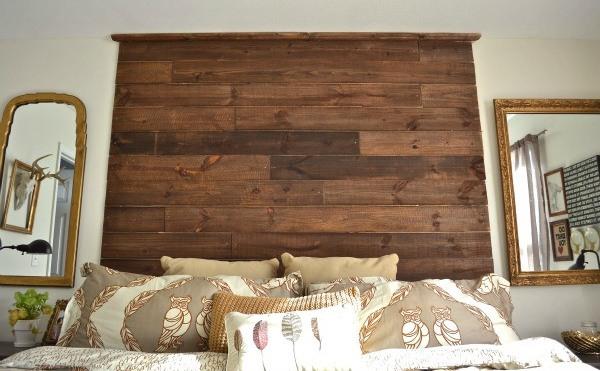 We coated it with walnut shade staining solution which has custom dark shade. The dark shade will make the wood more enchanting by covering the natural wood cavities and ugly patches.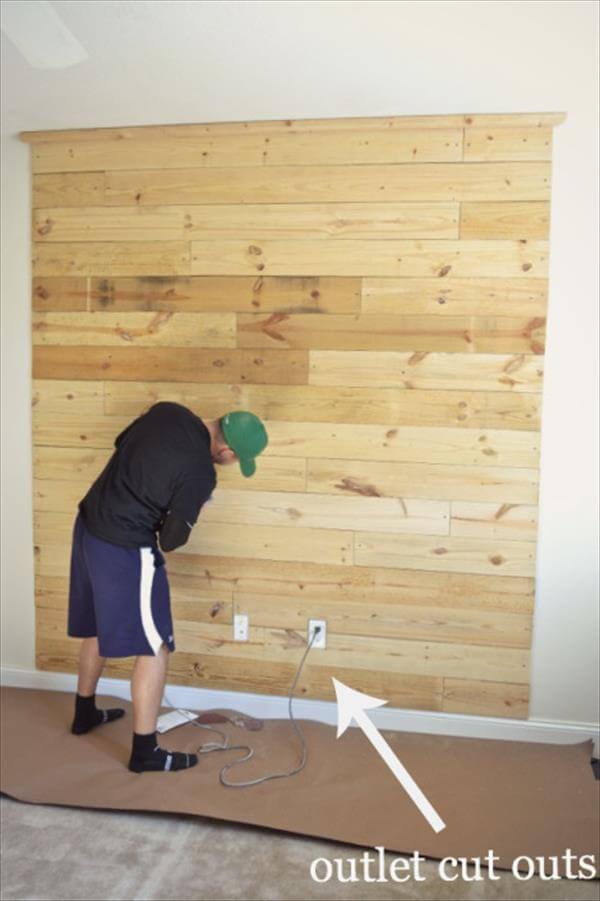 Now go random with arrangement of pallet planks to have a rustic random pattern but fill the area carefully for neatness and perfection of out pallet headboard project.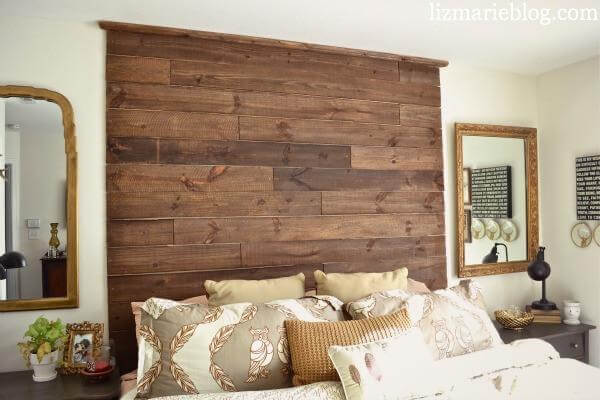 Left some spaces for power supply to whole room light and fans if the switch board is covered with pallet headboard layout. Just make sure that your level is balanced by placing level tool at every mounting step of pallet planks.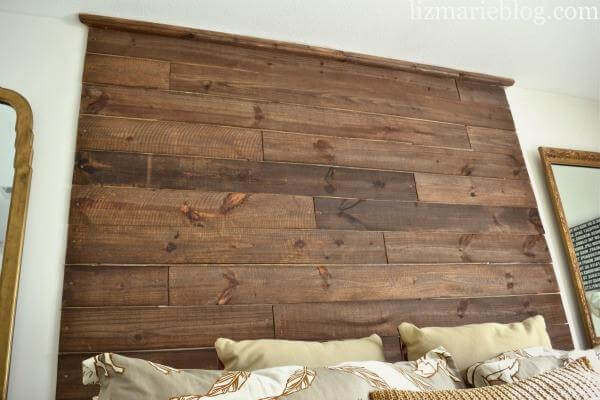 Now you have been successful in attaining the endearing and appealing model of bedroom headboard. Multiple decorations and patterns can be made on headboard board or in its surroundings.