Pallets headboard an amazing serving of pallet wood with some quick and easy steps with pallet recycling and creative ideas to make unbelievable and gorgeous home commodities models. There is no comparison of pallet wood, to get furniture accessories with trendy charm and in most cautious and low budget way. Like our current project of DIY pallet headboard for complete furnish and garnishing of your bed. This is most quick and simple tutorial of all pallet wood tutorials, you just need to stain and varnish the pallet planks before we use it in professional way in making pallet headboard of our bed. Take planks of pallet and cut them in equal sizes with some hand saw for fine and equal alignment structure for our bed supporting back. Arrange them vertical and attach screws and glue for neat attachment of planks and you're done. Add more glow with patterns and paintings around it for most colorful renovation.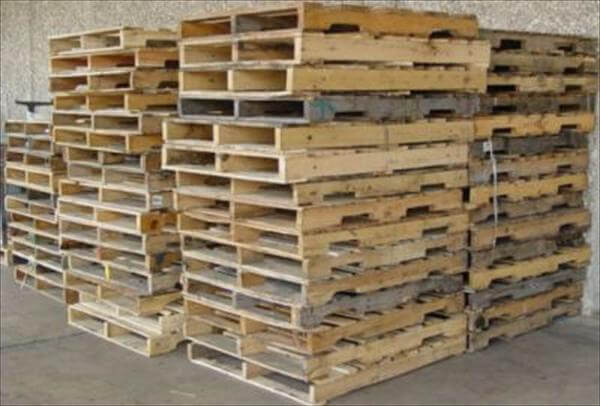 Start your model of pallet headboard with pallet wood and you can get it easily form some of trading companies with a little bit of charge or free.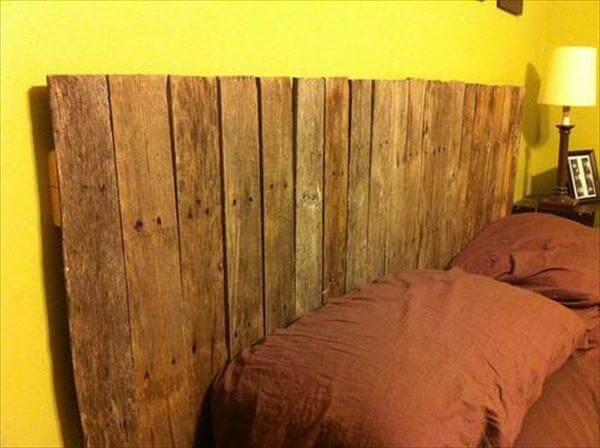 This pallet wood which you got may be touched with harmful chemicals to kill bacteria so clean and neutralize it before using it. then cut the planks in equal size and arrange them to make your pallet headboard and assemble all planks with glue or nails.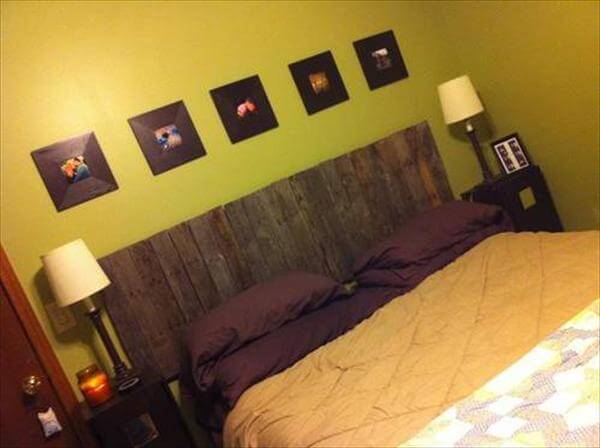 You can also attach nuts and screws with screwdriver for powerful support and long lasting durability of model.