Headboards are real finish and garnishing to a bed to make it modernized and beautified. It adds certain cozy features to a bed to brought it up in its ultimate and peak beauty level. We have shaped up a brilliant arched DIY painted pallet headboard for dignified manifestation of our bed to be up to date in style. More you work with pallet more creative ideas you learn to tone up and embellish your home and furniture to be upgraded.
We have given it some reasonable width to catch some decorative art and light lamps at both ends. There are various tools and machines with which you can make this artistic semi circled art for sublime appearance. The headboard is also capable to be more decorative with side pocket and slots to use creatively and intelligently for ornamentation and need at the same time. We have schemed it up with blue choice of color to make a contrast with reddish and yellow lights like a burning fire.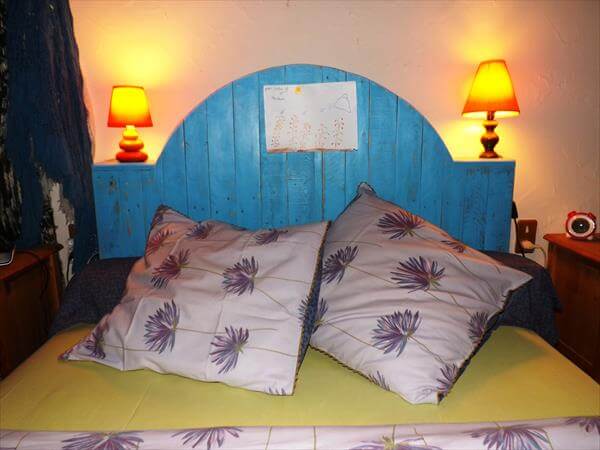 Headboard has been constructed so nicely that it would fix to your bed's head in no time and will be centerpiece in whole of the bedroom. You can inscribe and carve your name or any spellings or letters on it. A great but affordable bedroom tip from pallets.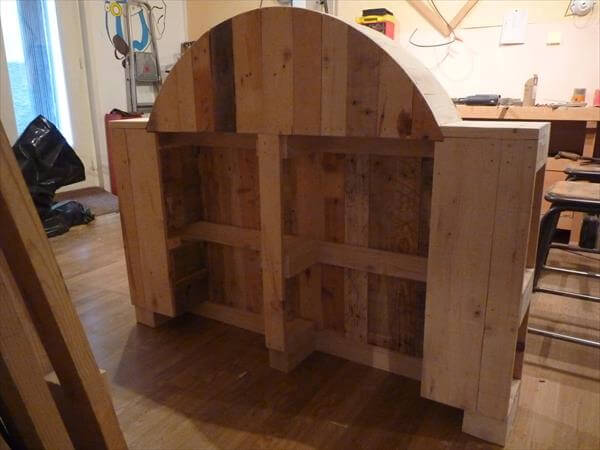 See the back to make yourself understand to make its clone at home to modernize your bed and to double it up in worth. It has been made hollow from the back side and but have a perfect grip to handle all the weight due to side pockets and arched top.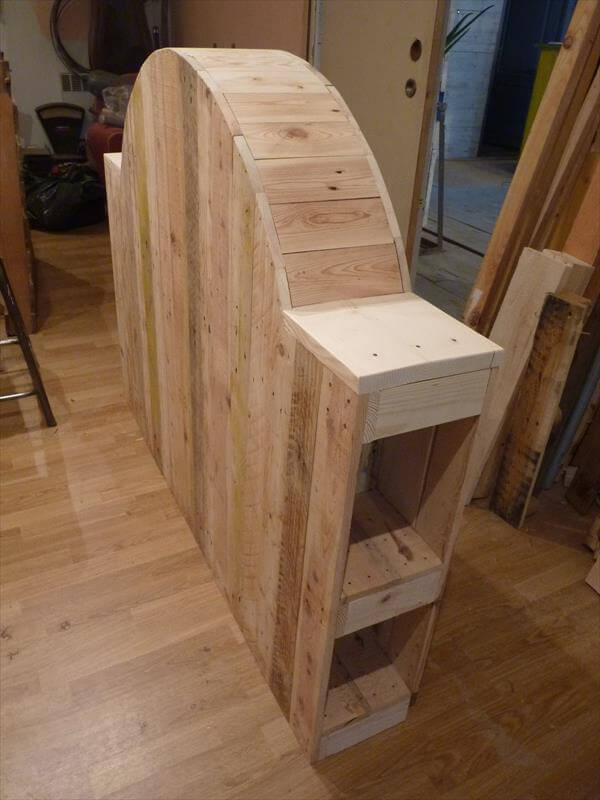 The front side is a work of caliber and ability, the top semi circled and arched pattern should be perfect and nice which is almost whole in beauty to it. Go with measured and configured values to save time and wood and it would also be necessary for perfection in work at home.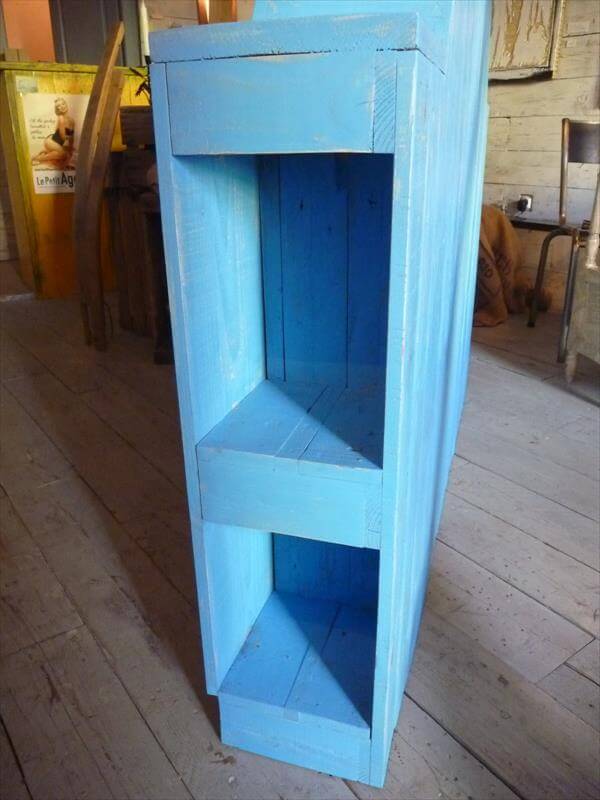 The pallet we happen to found was in nice shape and not fully broken up that removed the washing and filling of patina from construction steps, this was very helpful. Make it stained with any one likeable shade you desire to prevail that lovely charm you want to show off.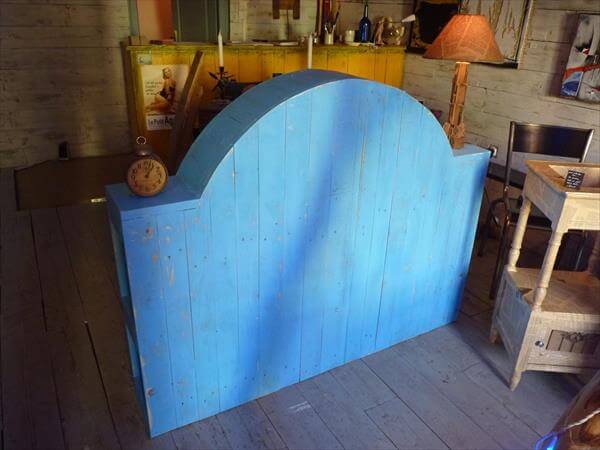 You can make the cavities filled if find any, with stucco or patina and make it waxed to be water proof in nature. To give a perfect and dreamy theme to it make it coated to any shade to change its hue with desire. You can select one individual one or bunch of colors to make it a perfect match or pair for room and your bed.