We have brought something new as a learning platform to your kid's to grow well mentally with this DIY pallet table and DIY pallet chair apparatus. You can make it exclusive in use by giving some sharp and fashioned dimensions for your kid's computer arrangements. Both are pure retrieved and salvaged from pallet wood to access low budget badge.
The results would be tremendous when you will gain the opportunity to try it home in spare time for your child's happiness. You should carry with some hand hammer, hand saw and some nails and screws to follow up the given directions and plan dimensions for cute and super easy furniture project of DIY pallet table and DIY pallet chair.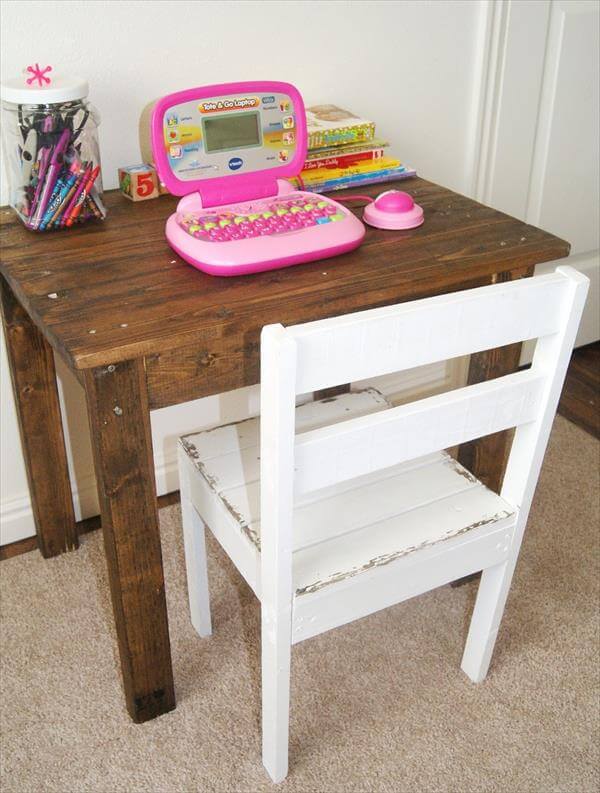 We have started our framework by cute making of chic DIY pallet table in measured dimensions which will be suited well to your child for whom you are getting sweated. Each direction and dimension related to length and size of legs, furring strip and top of the table has given with outlines in the tutorial map, take a look by just looking below.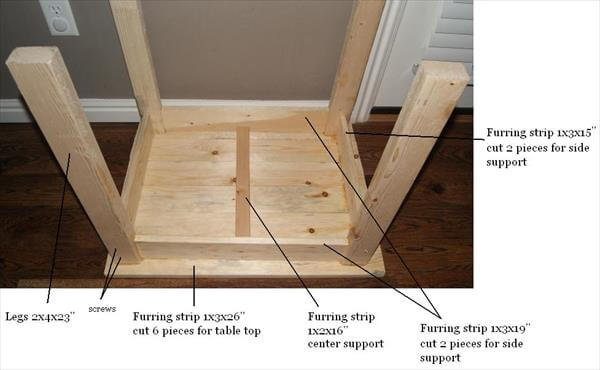 Then just after getting assembled the all component with nails and screws additions to the targeted areas, we have get it sanded with some hand or electrical sander and stained it for shiny rustic and prehistoric wood theme. The holes after removing nails and wood cavities are same as were for spreading out vintage and antique environment in whole room, because we love rustic wood surfaces.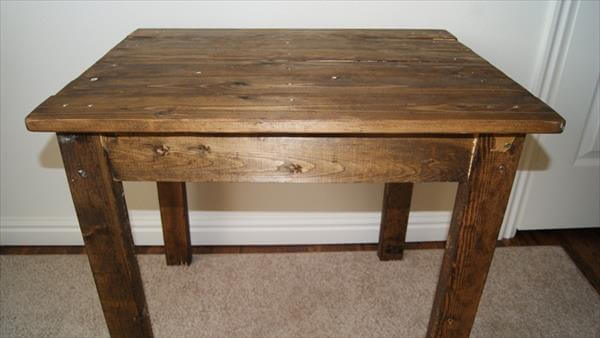 To make the setting complete to attain a charming and lavish computer operating furniture we have also added an armless DIY pallet chair in cool kid's size. The chair model has been under gone white washed with water base mixture for tremendous white look.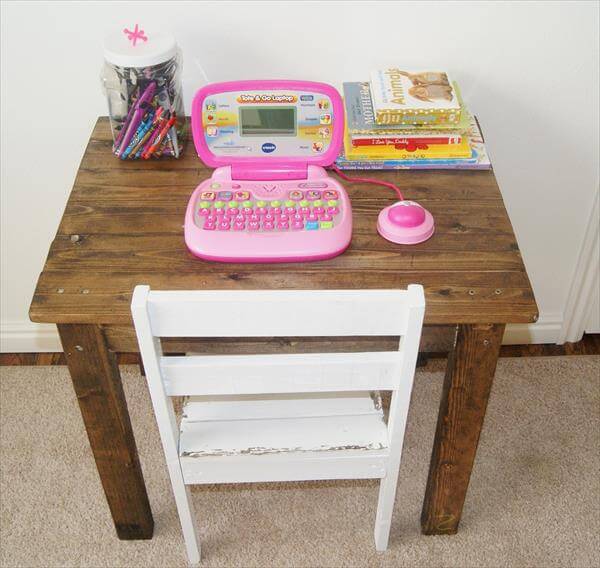 Now place it to your kid's room and let your child play with it by putting some learning toys and also the real operating system with same ease. You can also turn it into DIY pallet study table for mind blowing reading and study ease outcomes on a budget.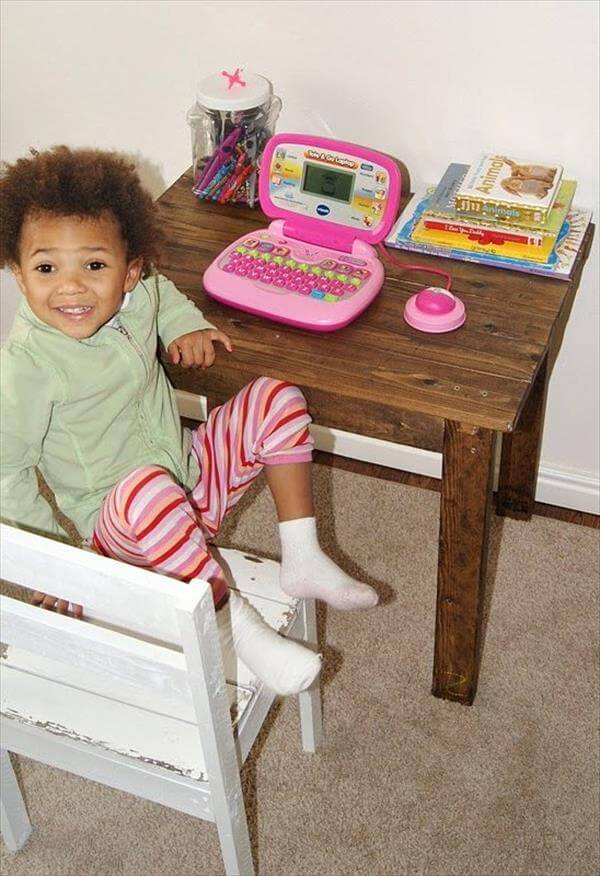 You are done now to enjoy this handmade and hand designed furniture commodity. Get more with our DIY pallet chairs, pallet tables, pallet sofas and pallet nightstands creative tutorials and layout ideas which have full firmed grip on every little detail of makeover.