Pallets always make it easy for you to build furniture for your house. Either indoor or outdoor, you can just build anything out of pallets. I have decided to make a coffee table for my lawn with four drawers. The idea struck in my mind because every time I sit in my lawn, I do not have anything where I can place my magazines or a cup of coffee. Well, I gathered the pallet. That made it pretty easy for me because did not have to join the pallet slabs together. The whole pallet was already design in a way where I just have to design it in a shape of table.
The four sides which were open on the pallet, I decided to

make drawers

on it. So, I made drawers separate with the pallet slabs and then by attaching the sliders I insert them the pallet.
By sandpapering the pallet, I painted it with white paint and a red border to give it a cute look. I have metal stand of my old table which I have attached at the bottom of the pallet to make stand in the lawn.
It is fold-able so I can fold it and keep is aside as well if I want. The perfect pallet coffee table with four drawers was ready in no time because I really did not have to put much effort on it.
The paint took a while otherwise it is just about being creative.
I love my new pallet coffee table and if you are thinking to buy one for your lawn, it is better to make one with pallets. Pallets are really useful if you are creative enough to make something productive for your house. Instead of spending money I would rather design my own things with the pallets by following the guidelines accordingly.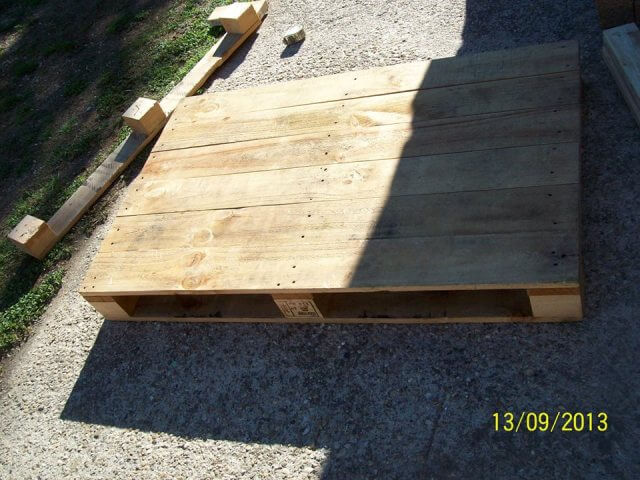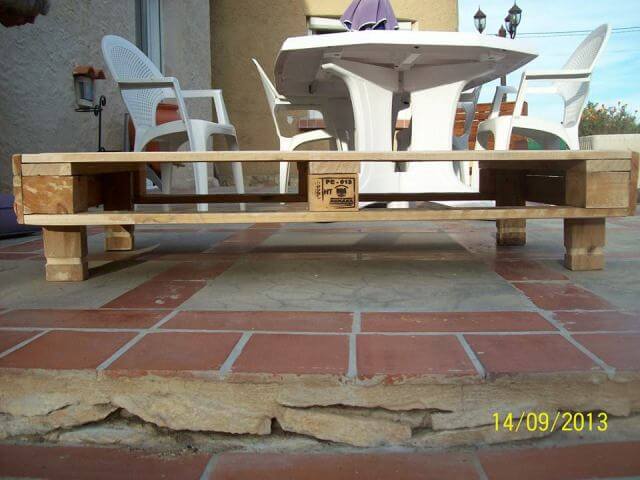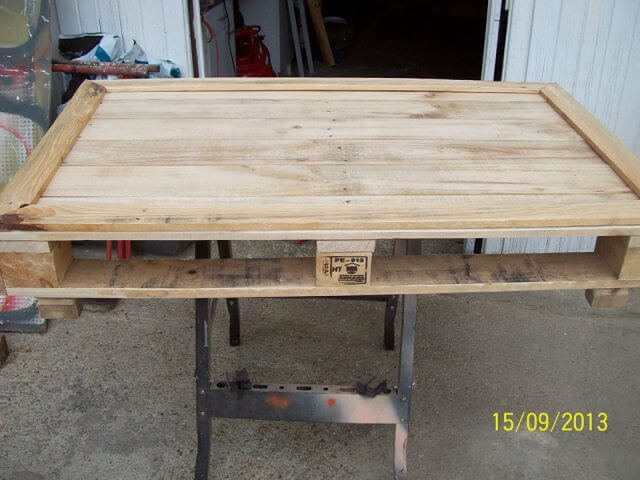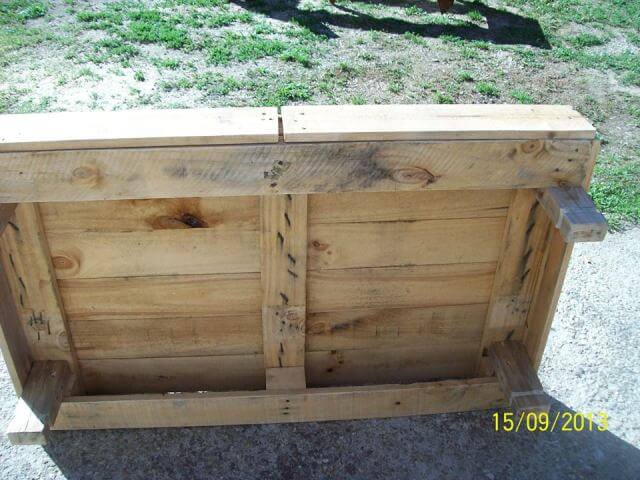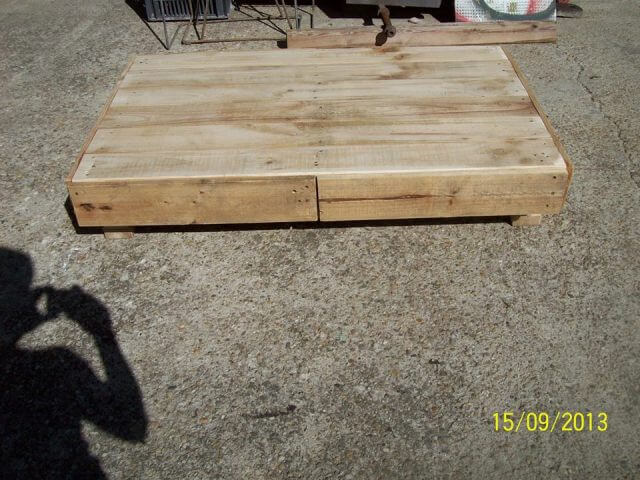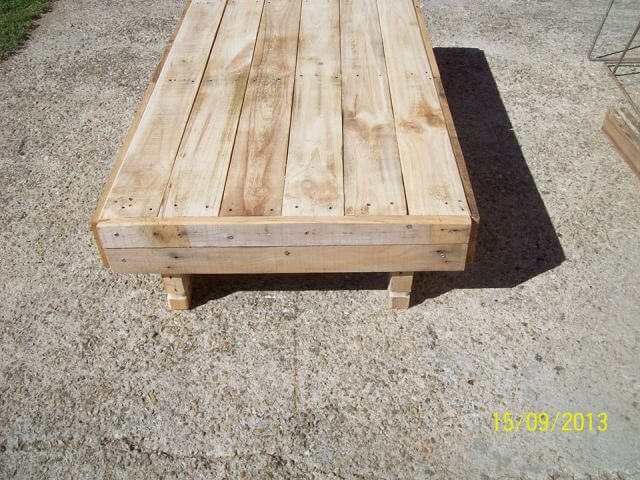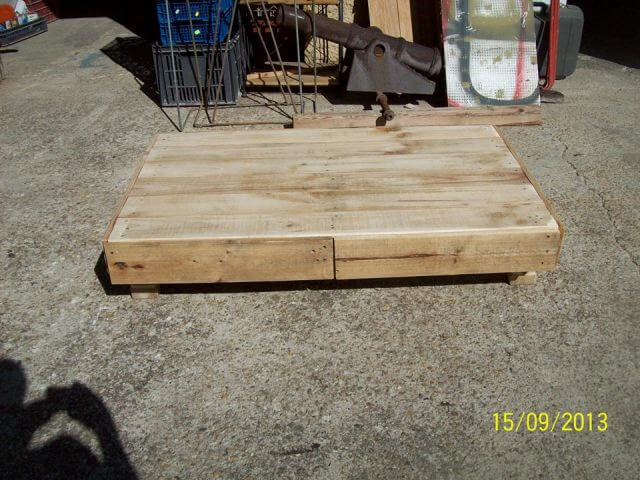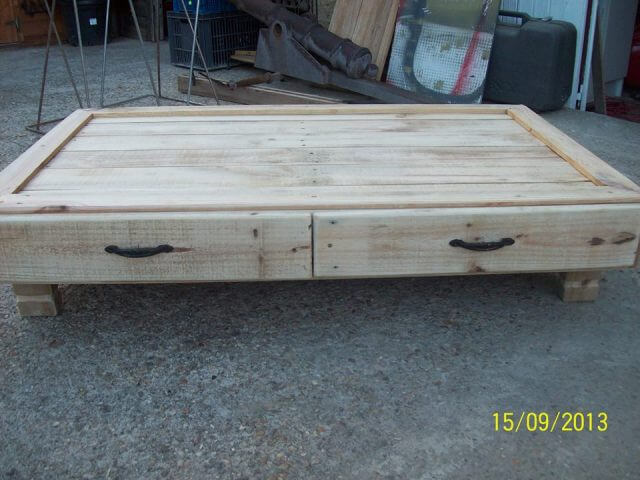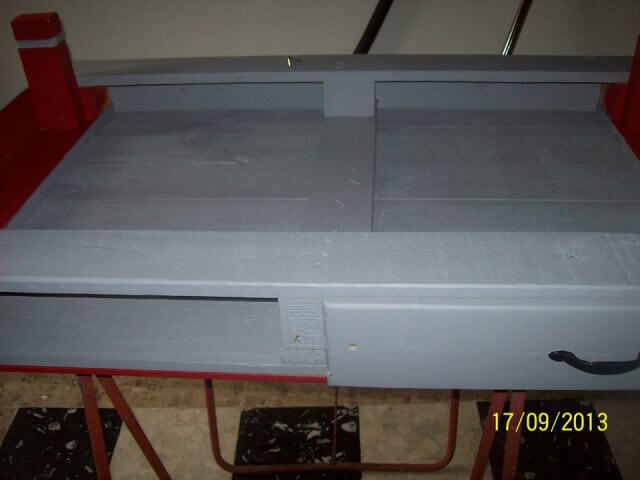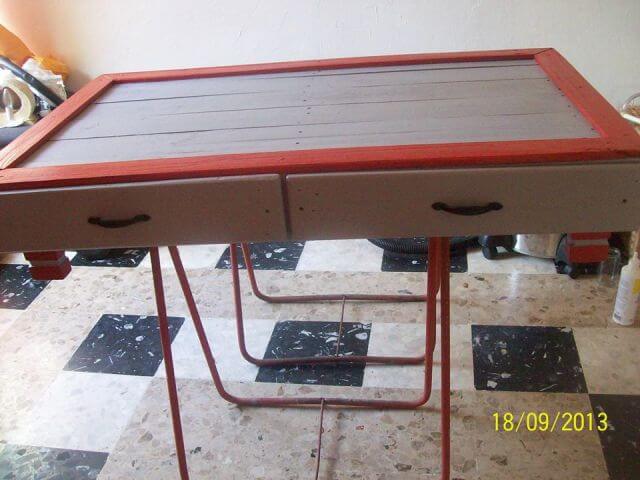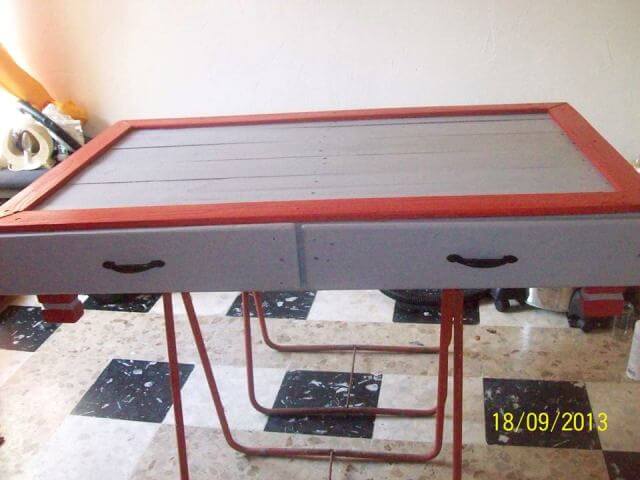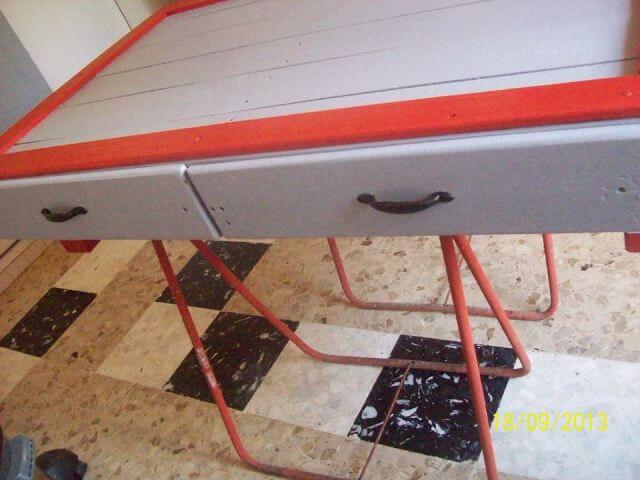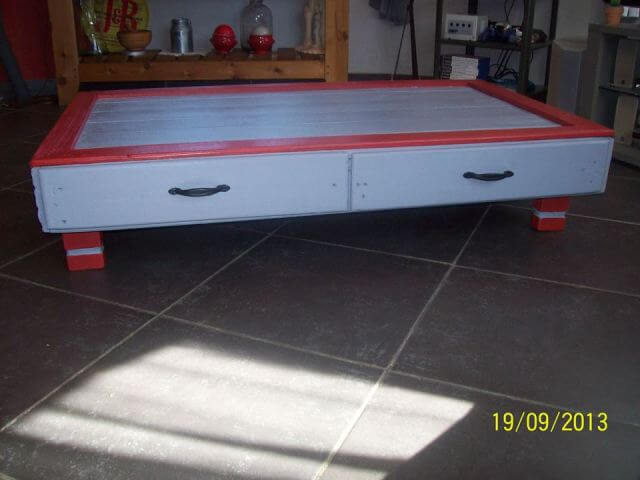 How to make a coffee table out of a wooden pallet.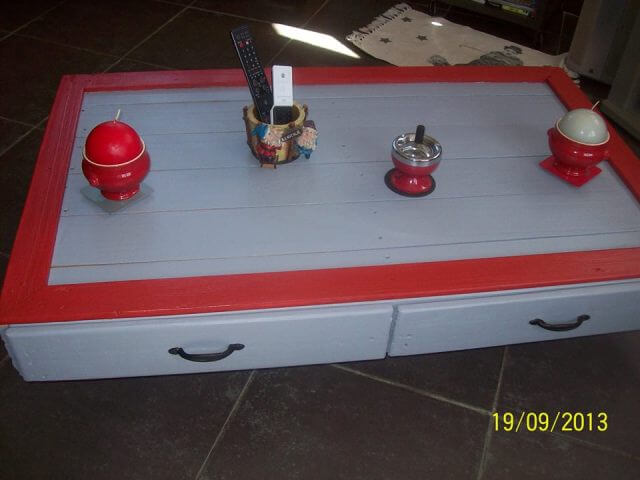 Idea sent by Sehrish Nida!