Some wise thoughts can provide worth to unworthy and useless objects. Similarly, If you think wisely about the pallet wood it can create many domestic and daily useable components of home furniture. Here a pallet lover person Jon Golden has shared some swank and really stunning uses of pallet wood. You can do these all DIY pallet projects by making the pallet reclaimed. If you are having some rustic skids then you can make them converted into a DIY pallet coffee table which is a great demand of every interior and exterior patio sitting.
You can also use the pallet for chic and decorative home improvements plan like for wooden wall textures, pallet wall arts and various subtle DIY pallet shelving schemes for kitchen, hall way, living room and bathroom. This amazing and free of cost type of wood can really make your home look fantastic and great if you use it creatively and intelligently.
Pallet Coffee Table:
Check out this pallet table plan, is not it really stunning? There are many more ideas to use the pallets for some really knockout designs of furniture just like this rustic conversation starter.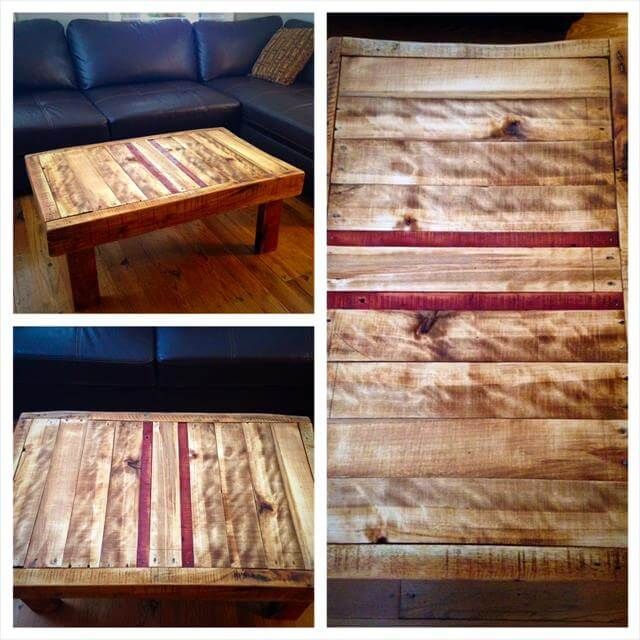 Pallet Wood Coat Rack:
Just pluck up a single and individual piece from the pallet board and fix some heavy duty metallic hooks in it, now use this rack setup for coats and cloth hanging purposes with rustic impressions which always held visually attractive.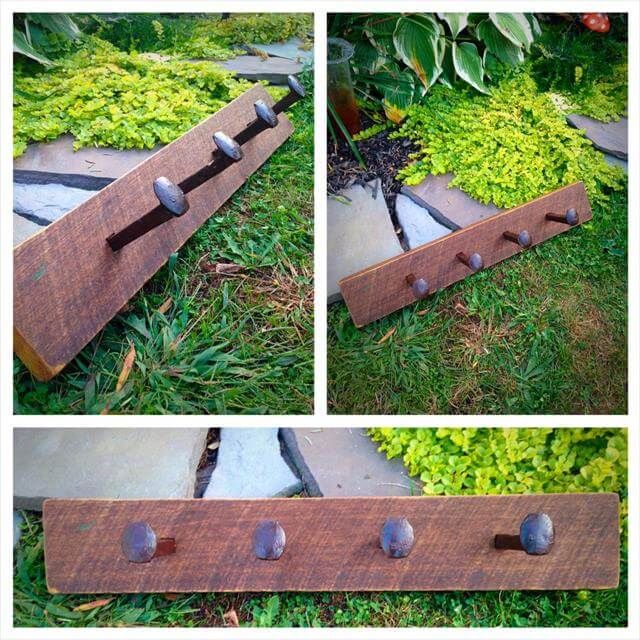 Chevron Pallet Coffee Table:
This chevron styled table has also be salvaged out of pallet wood which is just great solution to get sturdy furniture on highly lowest prices and rates. Get the living room centerpiece table and enjoy great sitting with delicious coffee sips.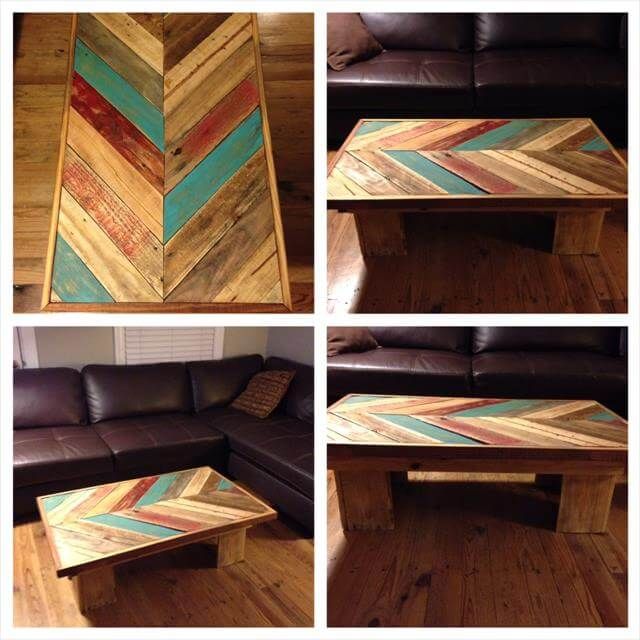 Pallet Wood Pumpkins Art:
If you got some damaged pallets then some well defined lengths of it can be used to make beautiful and artful shapes just like these pumpkin shapes. This idea can be used for a festival or Memorial Day decors.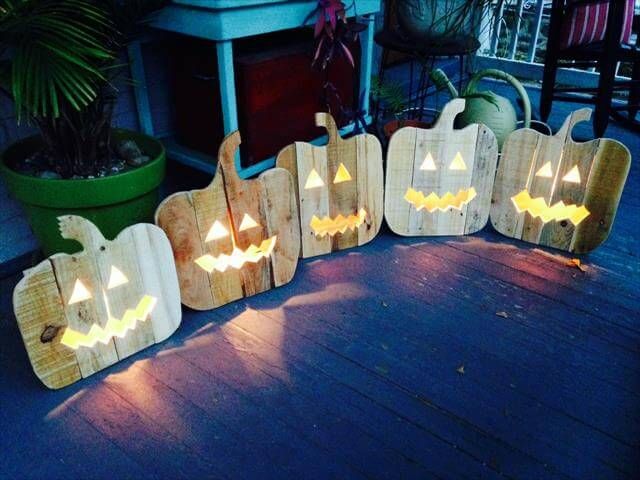 All these DIY pallet ideas creates bits of excitements and fun and really address to some adorable uses of pallet wood. Do give all these inspirations a try if you are owing a good stock of pallet wood.