Sitting at outdoor creates bits of excitements and really fills your heart and mind with peace. In modern age we see inflation everywhere so how will you afford the costly outdoor furniture for summer nights and winter mornings. If you too getting worry about it then just release your thoughts for such an disturbance and repurpose the pallet wood to have a DIY pallet patio furniture for any of your garden, terrace, home lawn and front porch.
We have raised the furniture in chic white nature to really get a subtle demonstration of sitting plan. This DIY pallet project is just much handy and simple to do as we don't need dismantling and extra cutting of pallets in it. Pallet wood is just the new, thrifty and really a cheap way to get great and fashionable wooden statements with great sturdiness.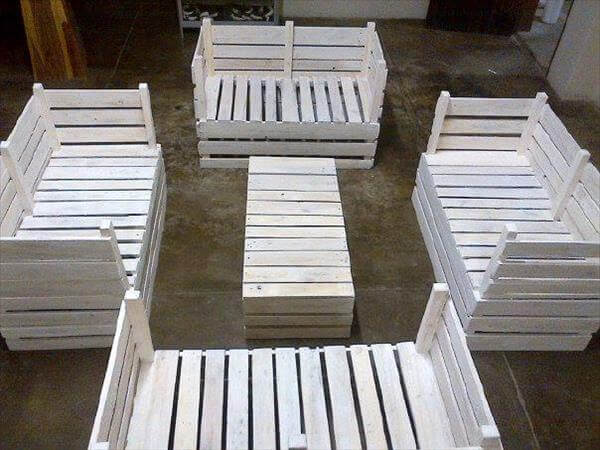 White chalk paint really give it a shabby chic finish which may of us like the most.n Shabby chic and cottage styles of living encircle the things which have the rustic and antique appearance this patio furniture has also the same type of nature.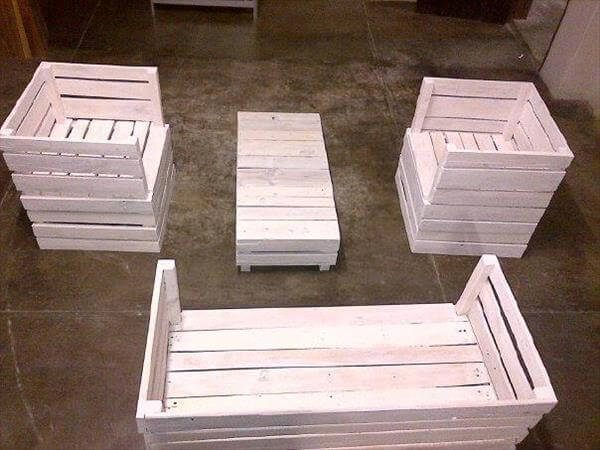 2 DIY pallet chairs and a multiple seating bench will really provide a great sitting space and best news about this whole sitting plan is that you will get it without any cost if you make use of pallet wood.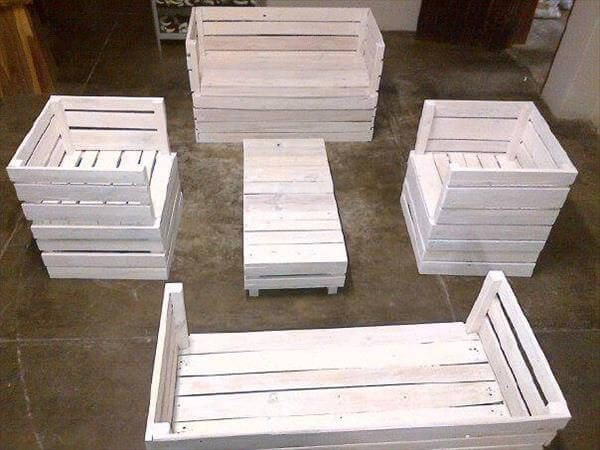 Visit the shipping area to get the according supply of pallet wood to get such a great wooden stuff like this which is a great big scaled pallet inspiration.
Try to clone this DIY pallet idea at this past weekend and boost your fun with reliable sitting.