The lives of today's men are full of many items and things that make our life easy and convenient but their excess in our houses create a very messy and cluttered look. A sufficient organizing solution is required to sort out all these items at home and wooden shelves are best to be installed for this purpose. And with pallets, this shelf plan can be made free of cost without hurting your pocket. But in this effort never ever compromise on the design so that it creates a positive and gorgeous impact on your house decor.
That is why we have here with a very helpful and inspiring idea that you can easy handle at home with some pallet wood and some engineering tools. This is DIY creative and decorative pallet shelf design that would allot practical application as well rustic style statement to any room of the house. Some different in sizes square a rectangular pallet boxes have been crafted using pallet slat pieces.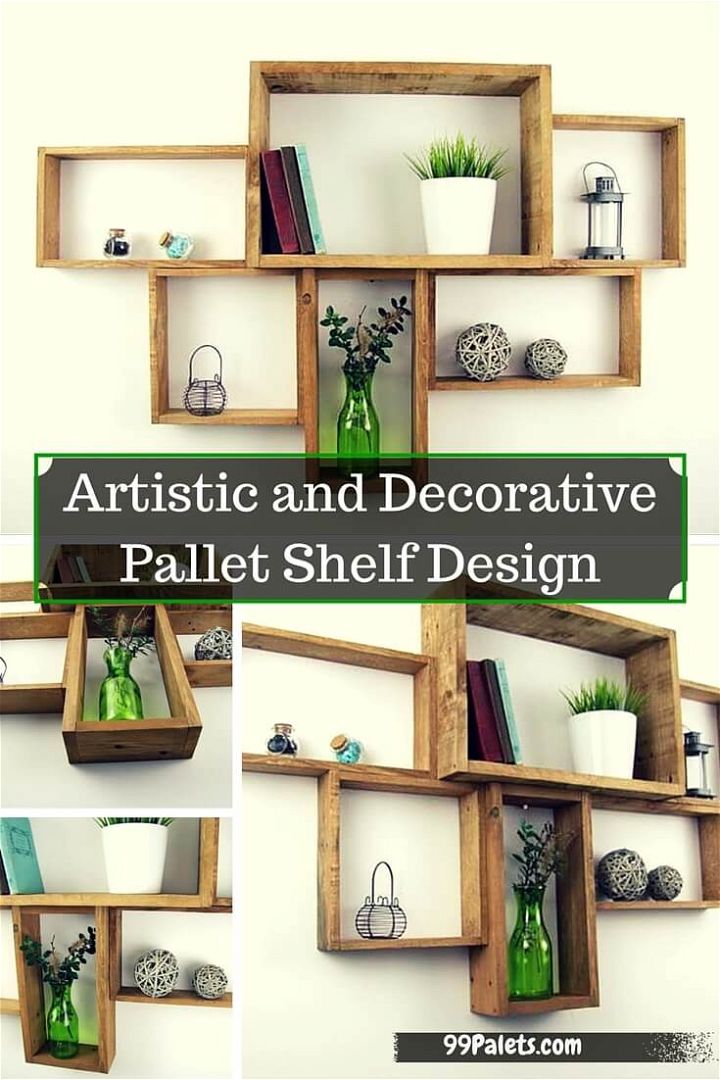 And these boxes have been yoked together in a random way to form a unique and trendy design letting you enjoy an accomplished shelf unit for the holding of your multiple items. Staining in the matching colors of your wall paint and your room decor, would make it look more fascinating.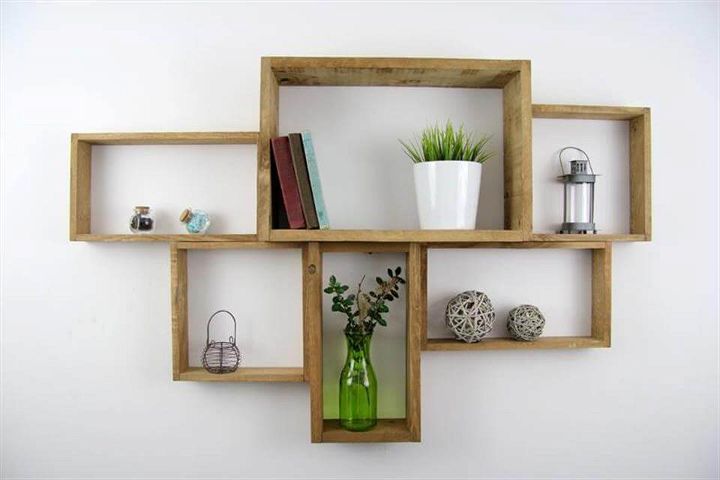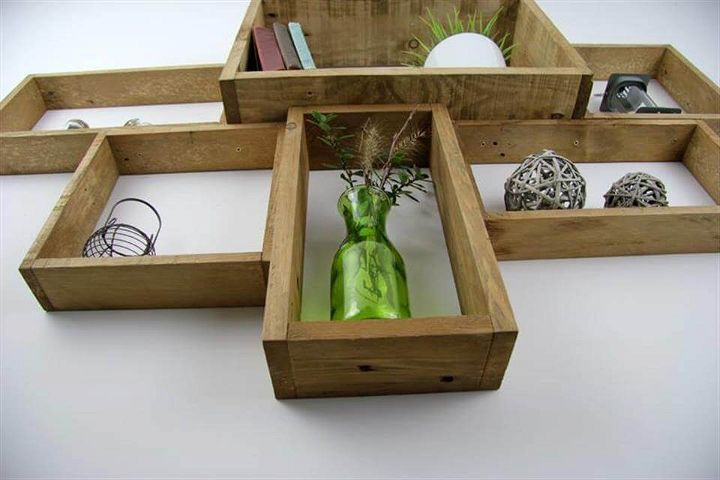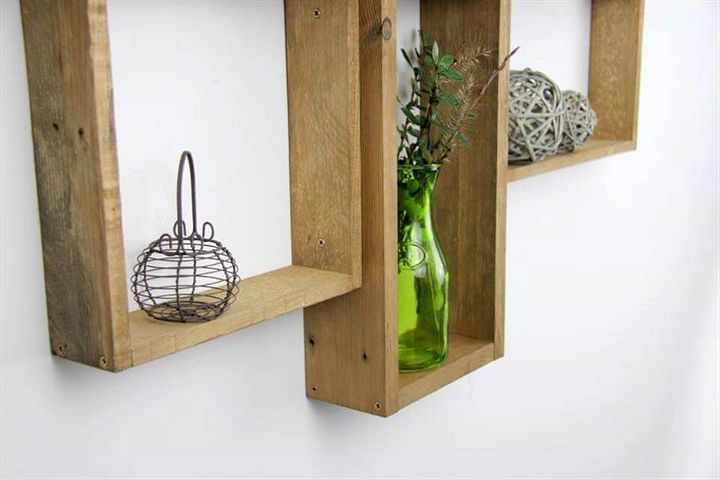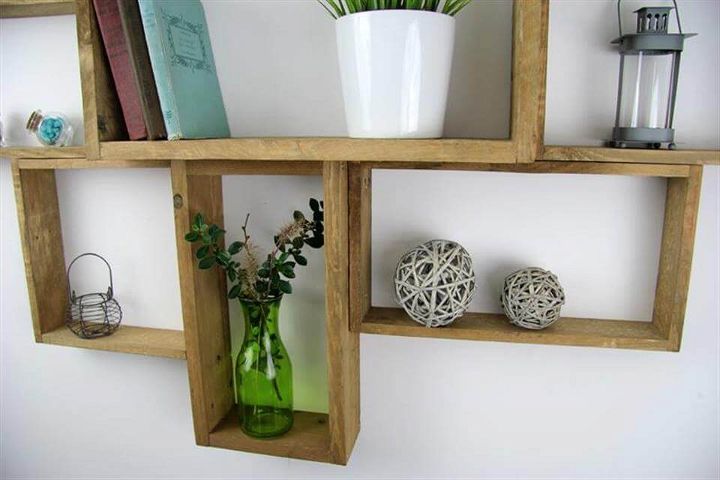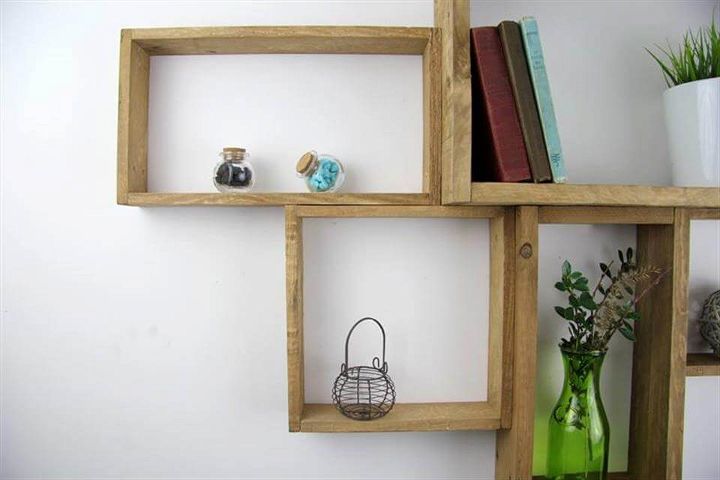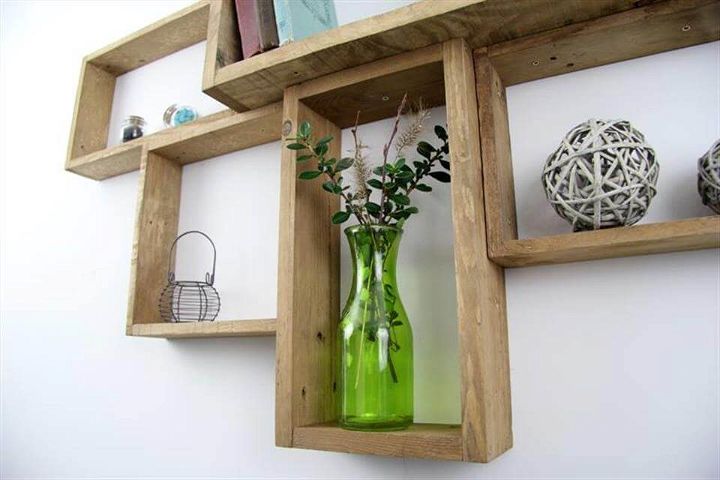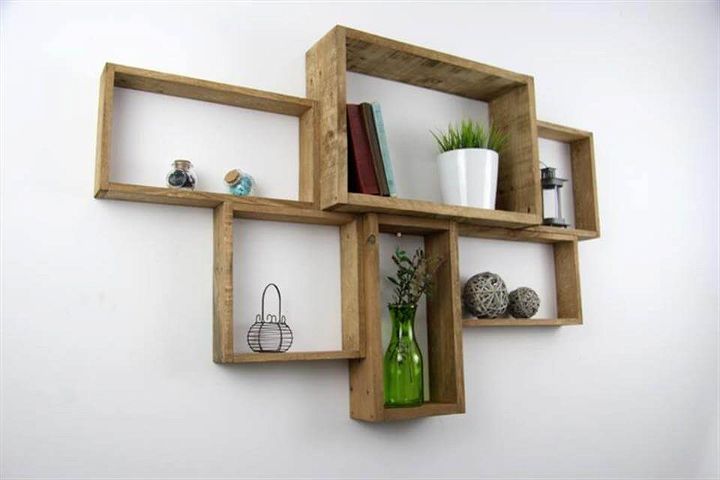 Made by: YvaR DesigN
5 DIY Pallet Shelves and Rack ideas
Top Ideas from Pallets: