You just don't need to worry about anything as pallets are here for you! You can find here whatever you want for your home in wood medium. Recycling of pallets is a way to go cheaper to save a lot of money as people with average budgets and incomes can't handle the higher industrial prices of home furniture and other objects like shelves and storage units! You can really avail the pallets just in case if you're missing something worthy and special in your home like tables, beds, shelves.
Storage units and chests, and even chairs, hopefully all these items can easily be built with pallets. This DIY pallet wall shelf and towel rack unit has nicely been crafted with pallets and gives the interior wall a functional look and also an antique touch of wood to look more absorbing! This amazing DIY pallet towel rack will also be much special for your bathroom and kitchen!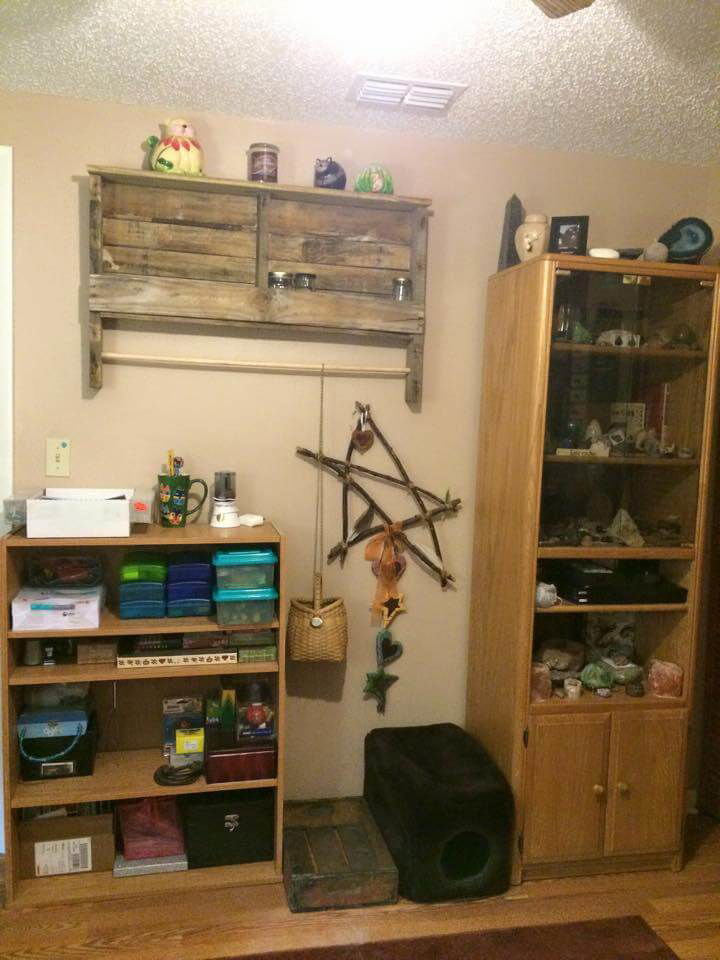 This amazing style of DIY dual purpose pallet shelf has been achieved by reclaiming the most lower 3rd part of a pallet board! Wood has been sanded a little bit to look smooth and brighter!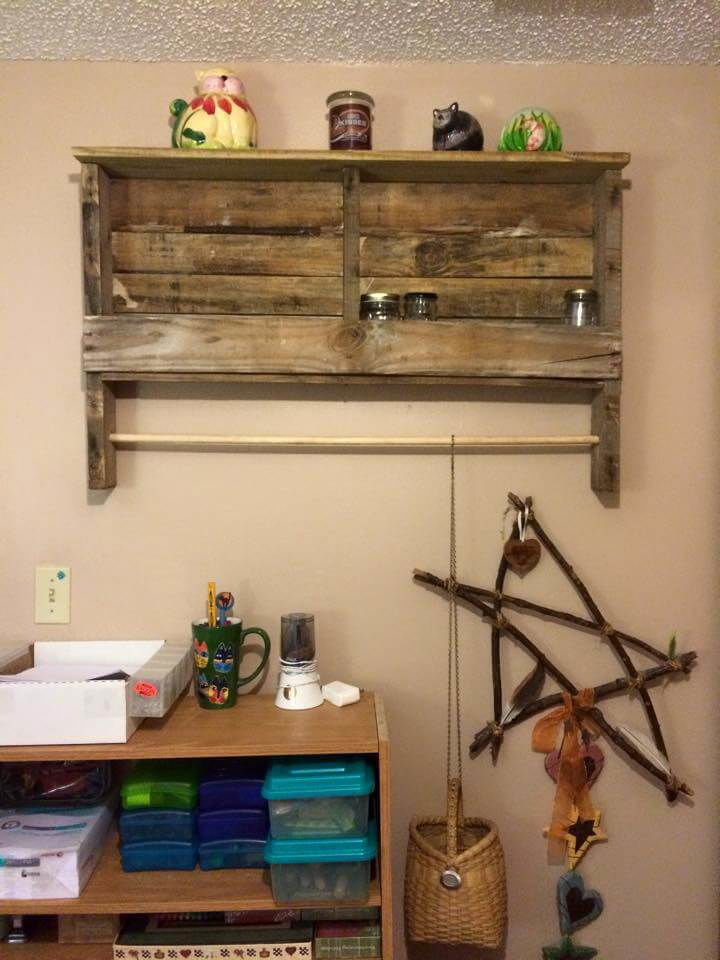 A wooden dowel has been fixed between the legs of the shelves to produce a towel rack setup! Store your thinks and Spice jars inside of this shelf and display your items of art over the shelf!