Pallet wood can easily be molded and readjusted to any form to find some purposes and utilities out of it. This time we have reclaimed an old door and some pallet skids to get a DIY pallet sofa and daybed design out of it. We have done very few steps and provide a great sitting space to our living room. We have creatively design a chic piece of DIY pallet furniture which can act in multiple ways.
This time we did not do any of cutting, dismantling and nailing. We adjust the pallets as they were and put on a mattress to get the valued comfort out of it. This will also rock if you use a as a DIY pallet daybed at summer afternoons for reading books. There lies a plenty of modifications that can be done to make it a piece of art and center of attention.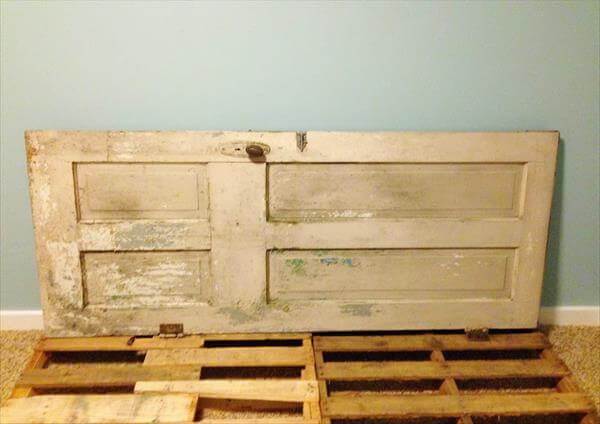 You can find the pallets with uneven and imperfect surfaces and dimensions which cannot provide you that kind of target you want. If you find the pallets with a very good condition and appearance and with all the sides at 90 degree angles that it would much nice.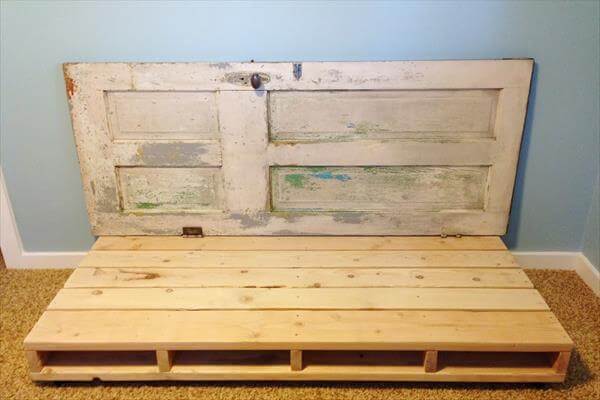 We did not find any of healthy looking pallets according to wishes so we made our own pallet by reclaiming the wood from home this came up with a very nice and thick board shape and all 90 degree angled sides. We have also raised this DIY pallet sofa with wheels to make it capable to move by a single person.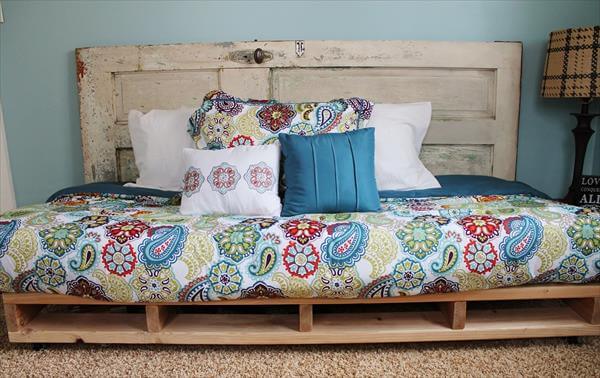 Place a royal or deluxe mattress on it to enjoy the sitting and sleeping relief on it. Keep a bird like eye at the usual and common stuff which you going to throw outside, there is much hidden in these common home accessories and useless items that can provide you really knockout and dutiful plans just like this sofa design.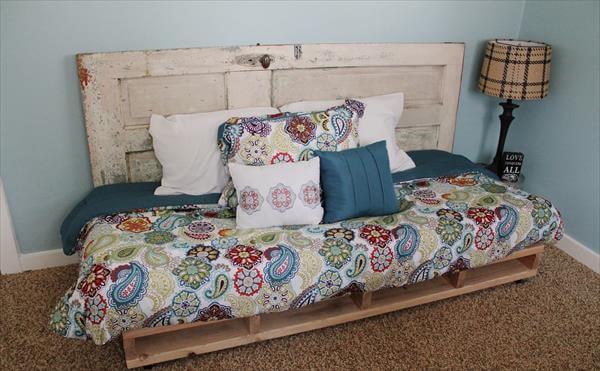 Make this recycled pallet furniture positioned to anywhere you like. Its Eco-friendly nature will perfectly go with any type of environment whether it is rustic or modern.