The furniture and the decor of your home reflect your style and taste so always choose the items and objects that compliment your personality. If you are a simple and nature lover person then this DIY pallet sofa is surely going to grab your attention for being simply made from the rustic pallets. The simple looking sofa has been easily achieved from the stacking of pallet slats as the font side and the left side while the seating berth can be created with the stacking of full pallets together.
You can build the backrest but if you are putting the sofa along the wall then you don't to do that as the wall itself would serve as the backrest. Putting the mattress and the cushions of your choice you can give the sofa final touch as the sofa would not get stained to maintain its natural rustic texture and appeal.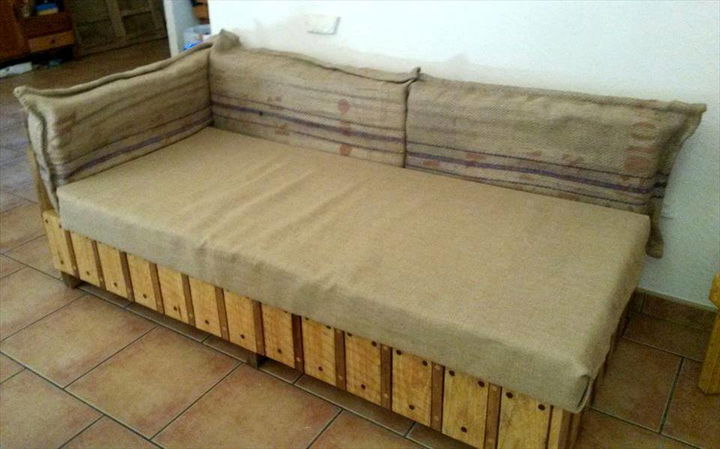 Pallets have created this simple yet stylish and functional sofa for your living or lounge spaces so that you enjoy a comfort and classy seat in your spaces and that too at cost free rates.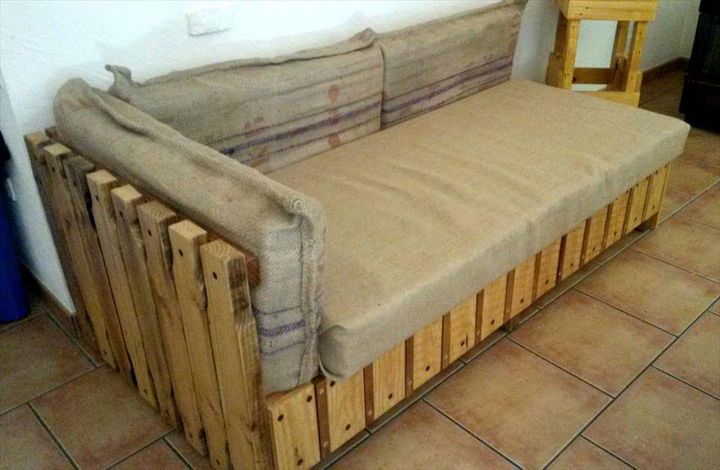 Pallets have been cut into the long and small size pallet slat pieces having bee nailed in vertical position to form the long sides and the small base boundary at the front respectively.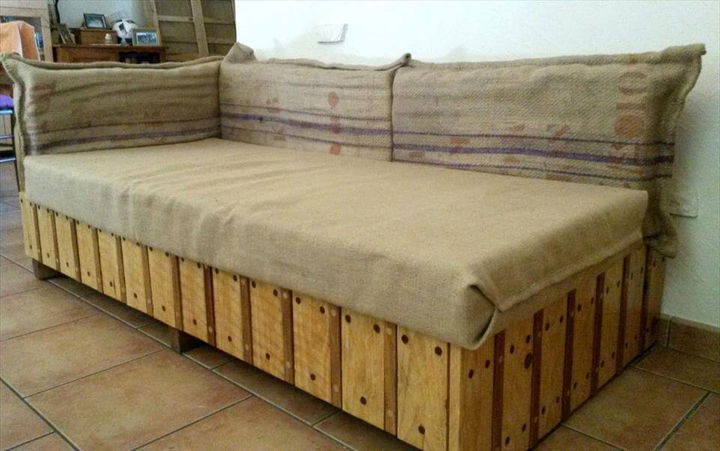 The sofa has been kept unfinished and loaded with the mattress at the seating berth and the with cushions at the back and thus giving you a rustically styled pallet sofa to bring some natural and subtle decor vibes in your spaces.
Made by: EDPalettes