In today's post, we are going to reveal some hidden secrets of industrial furniture manufacturing and we shall show you that how you can construct a magnificent DIY pallet sofa using the scrapped material of home. DIY furniture are more valuable and are always budget-friendly, so one can follow the instructions here to get his hands onto a beauteous version of sofa. This DIY Metal and pallet two seater sofa is here to rock your world for sure!
Some squared iron pipe scrap has been reclaimed to build the heavy duty skeleton of this sofa design through a complete process of welding. A long leather strip has been passed through the openings of the metal sofa skeleton and has also been wrapped around the edges to give a strong holding! Using the according sizes from dismantled pallets and removed pallet slats, the berth section of has been built for an enjoyable sitting space! At the end, the entire design has been wrapped with a patterned plastic fabric to give a industrial showy look.
This awesome piece of DIY pallet and metal furniture will really be a housewarming gift and will be much visually arresting if used at lounge, poolside deck, in living room and also at terrace or balcony!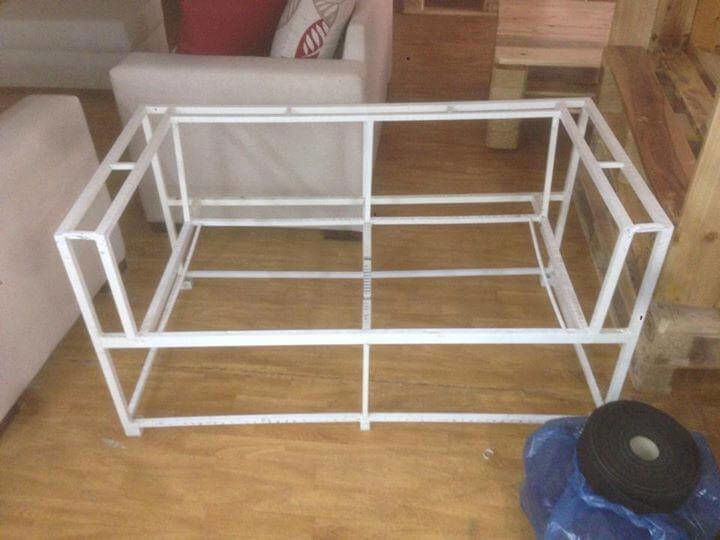 Squared iron pipes have been cut down to sizes and have been installed creatively to build the heavy duty metal base for your rattan sofa! You can make the pipes galvanized and painted to get any enjoyable look!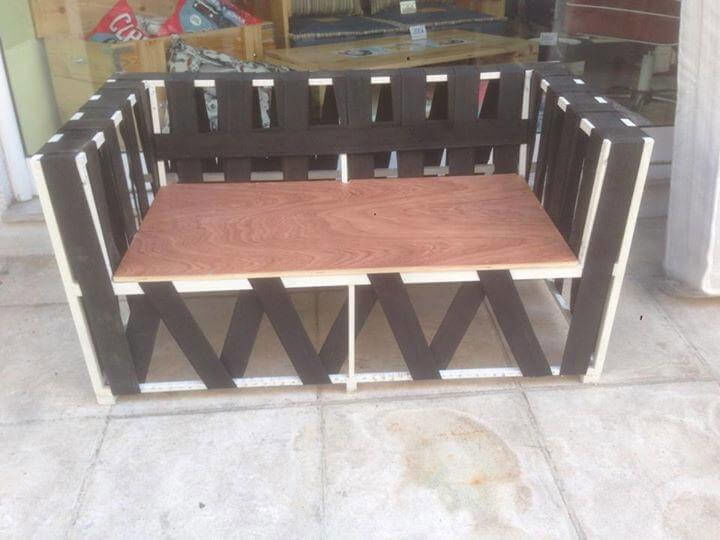 Leather strips have been weaved and overlapped to the metal base by making artistic and wise twists. You can follow the professional techniques to do this and can really browse the tutorial on internet for safe and charming weaving!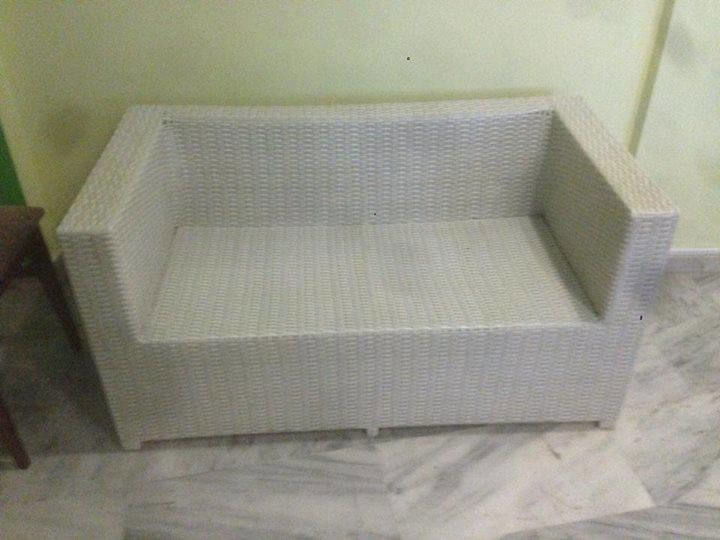 The sofa design has been finished by shifting the entire setup into fabric housing and you can select printed fabric or event he plastic fabric to get a look of your choice! You can even make it upholstered using high density foam mattress or cushion to maximize your sitting comfort!!!