Although we have created numerous different, new and serviceable types of coffee tables out of pallets but it possibilities to construct more designs and styles are just endless. It super easy to prepare the pallets for coffee tables out of them. Clean up the pallets and remove the gun, then make them sanded and then refinished them with some legs and you are just done to have a brand-new wooden coffee table out of them. By grabbing some pallets from the nearby junky yard, this DIY pallet coffee table has been made, looks completely rustic but still unbeatable in functionality.
The design of this DIY pallet coffee table is super handy and comes with storage pockets that work amazingly as a DIY pallet magazine rack and can also better secure other items of interest. it has been made touch-to-move with hardware attachment of rolling casters that also glorify the design with their industrial touch.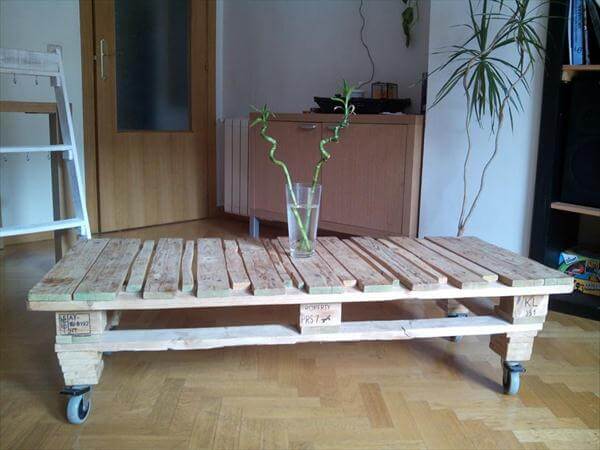 If you took pity on retired pallets that are mostly destined to landfill areas, they can also give you some very functional styles of furniture in revenge. This functional design of patio table has also been formulated with some weathered and worn pallets.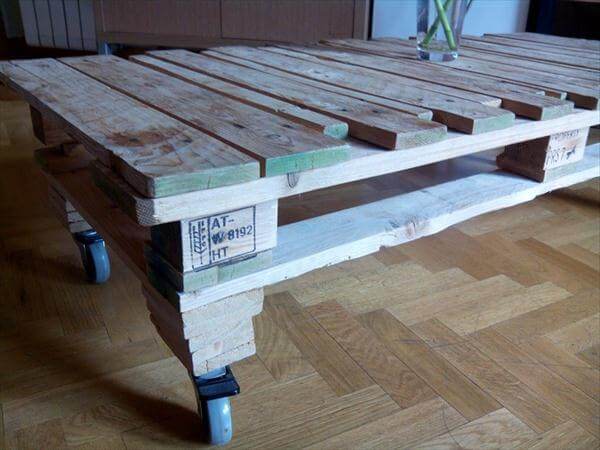 Reprocess and restyled the pallets and then refinished them with legs ( metallic or wooden) or with wheels to turn them into nice and overwhelming tables that will be amazing to run your routines properly.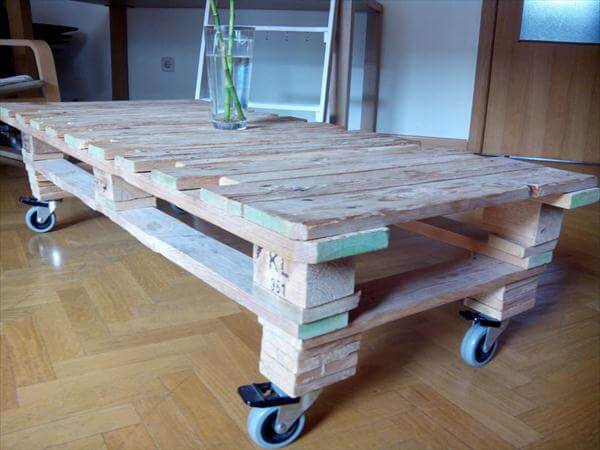 Pallet wood can be seen in so many different ways as to develop your dwelling to perform better as you can improve your garden, outdoor areas and any interior segment with it by recycling them for furniture, wall decors or for garden planters.