You can rehabilitate various stuff of home especially crumbled frame of industrial furniture by rebuilding its sections with pallet wood. We were having an old sewing frame have black sturdy trestle base. With some creative adjustments and planning we just changed it into this DIY pallet old sewing machine dressing table design. Angled iron pattern of metallic black trestle base is the accent component of entire infrastructure. Pallets after a process of disassembling and cutting have beautifully been encircled in black metallic top frame of the sewing machine.
Top has nicely been made seated on the industrial metal frame by using carriage bolts. The frame has been refurbished with black paint to make a beautiful contrast to the rustic wooden top. This DIY pallet industrial table is really an ingenious example of wooden creativity and can live for many future years. By applying this wonderful technique of pallet patching up work you can recover bundles of your collapsed furniture pieces into newly born serviceable objects.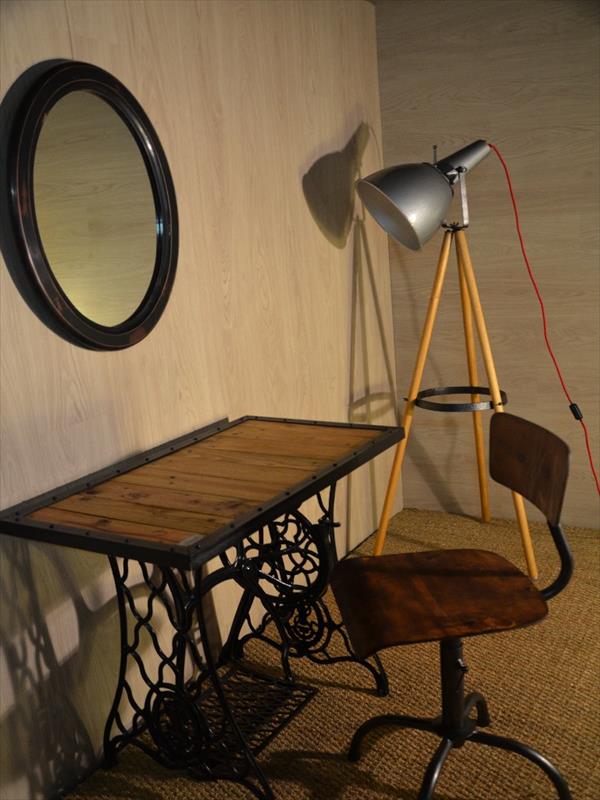 This newly born DIY pallet dressing table is just for your makeup room to place your favorite tools and makeup accessories over its top. This is another really stunning use of pallet wood that can give worth to unworthy and useless objects.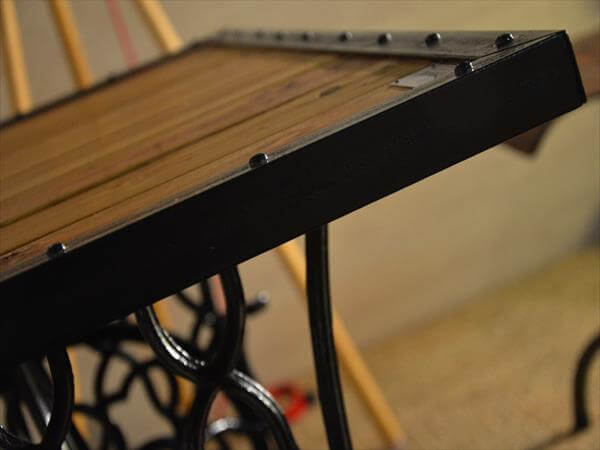 Old sewing part of the machines has been removed to get this sturdy metal frame that has beautifully been repurposed to get an eye-catching layout of dressing table.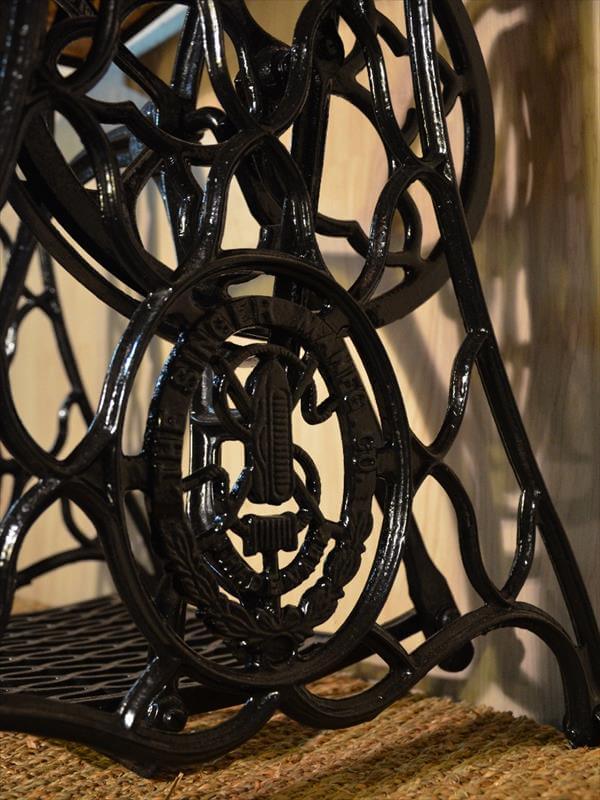 This is the artful base of the sewing machines which is responsible for all overall charm and grace of this dressing table. Circular and swirling pattern really cause it to have an arresting vintage appeal.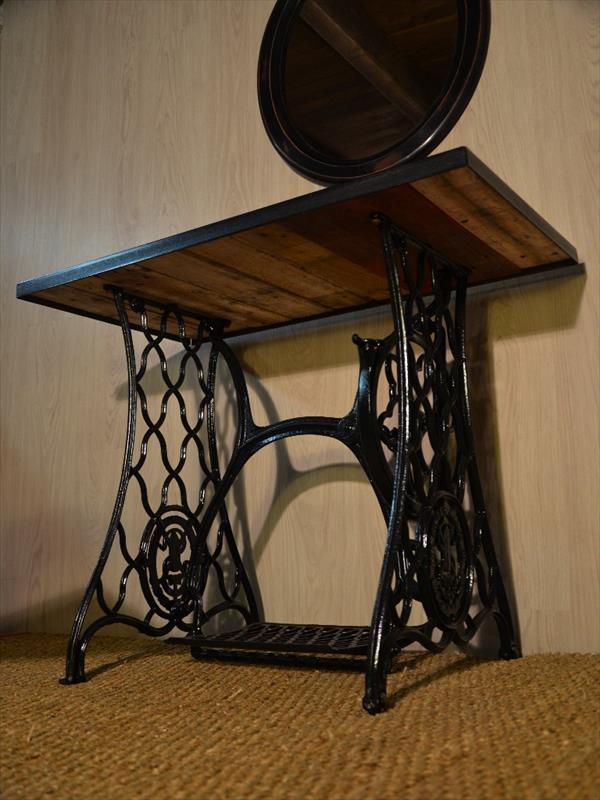 Such an amazing DIY pallet furniture ideas not reduces the piles of discarded objects and furniture of home but also provides a way to keep then using for a long long time so do give a try to this beautified industrial pallet table.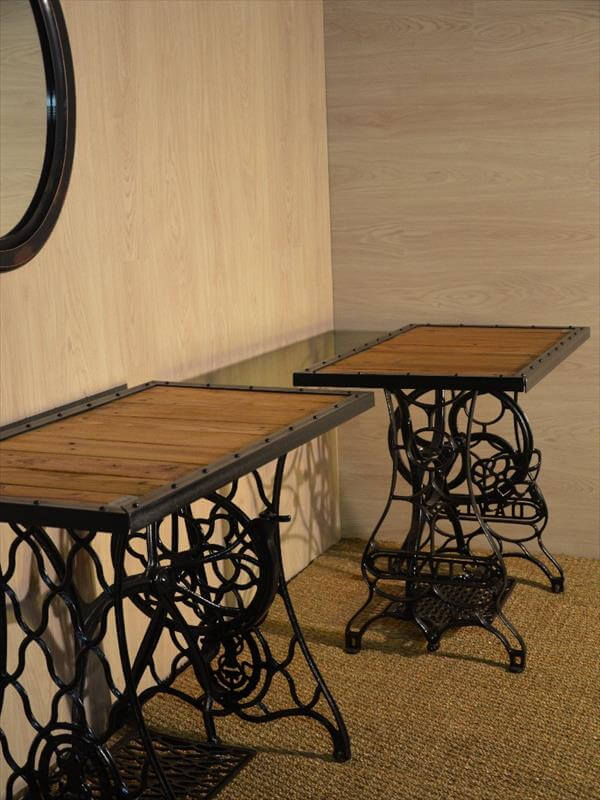 Submitted by: Hewel furiture
By using this amazing tip you can renew you industrial chairs, tables, benches and even the shelving frames. This entire projects tells the story that how the pallet wood can change your life on a budget.
Pallets are free to get everywhere around your home, you just need to visit the junk yards, backyard places, piles of deleted material around your home and also the local dumpsters. If you still not getting pallets then go straight to a shipping area to get any supply you want for targeted pallet project and plan.