A coffee table in the living is that single piece which performs many functional roles of its own. It holds your coffee mugs, drinks, snacks, books, magazines and even the remotes adding a style touch to the living decor with its gorgeous design and shape. So a coffee table ought to be functional and stylish in looks to make its accomplished display in your living spaces. Such a perfect coffee table piece is now able to build out of the pallets and that too with some simple structure steps like this DIY pallet coffee table on wheels have been created.
Two small pallet skids have been layered on each other to install its cute and small shape with a drawer at the base. So you have a top, a middle cubby and drawer for the holding of your items and the low build design with wheels would fulfill the beauty and style value which can be enhanced more with some dazzling hues of stain to give a nice finish after sanding.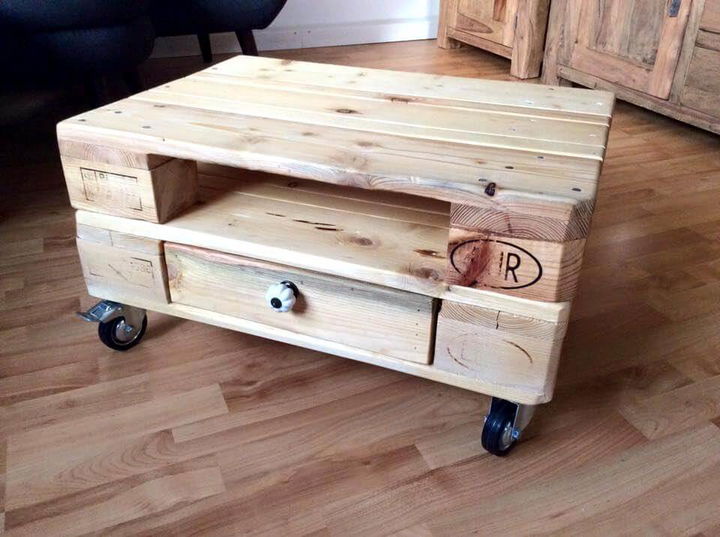 This mini yet so cute and functional pallet coffee table has been build out of the pallet slat pieces, which have been sawed from the pallets with the desired size in length and width.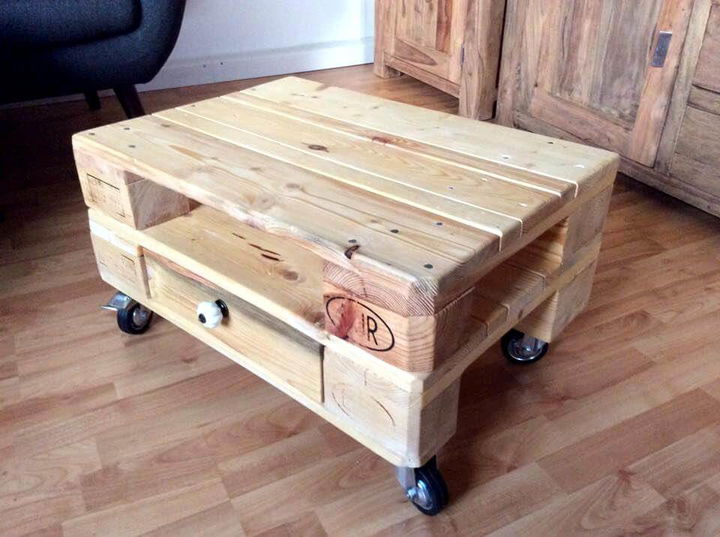 Pallet slats with four dice sections at the corner have been used as the first layer of structure and a full pallet skid has been used as the base having a stuck in drawer.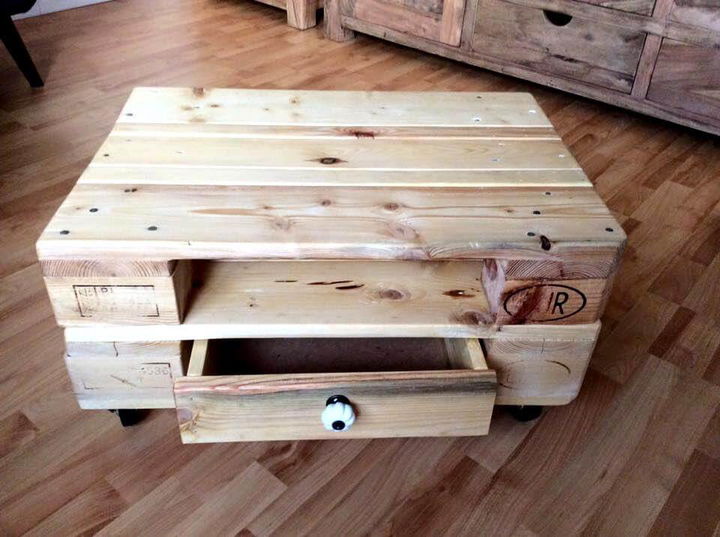 The drawer has been build separately using the pallet slat pieces and then inserted in the empty space and you can hide a lot of your knick knack things in it.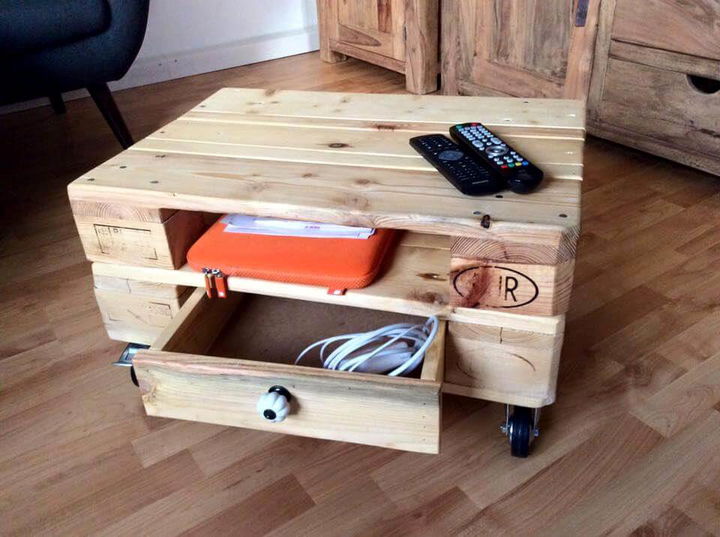 Remotes, coffee mugs etc are to be hold on the top, magazines and books in the middle storage cubby and the more fragile things like chargers can be housed in the drawer.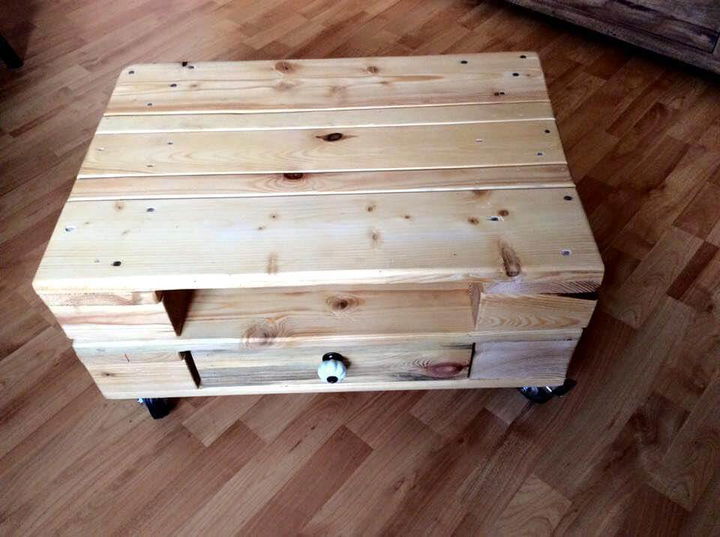 The wheels have been provided to the table at the feet which make it look really a modern and up to date piece and can be made to look a more trendy piece with some striking hues of the stain.
Made by: Wood Manufactory