Tables are great additions to home and have an unbeatable serving criteria. One of the most special types of tables is the coffee table has really signified character in home routines. If you sorting out some really thrifty ways to get a coffee table then adapt this coffee table design to get a cozy layout of a table. We have shaped up a DIY pallet coffee table with storage which would be much helpful while in mood  to have some snacks and tiny meals.
Pallet provides the really chic objects if you have a creative vision of recycling. You can style up your home with great DIY pallet projects which can add elegance to any living space and offers much low cost plans. If you are lacking of a stunning pallet idea then do give a try to this DIY pallet table which we have raised a diagonal patterned top. Get your pallets to explore more the hidden secretes of creativity by getting some swank and unexampled uses of pallet wood.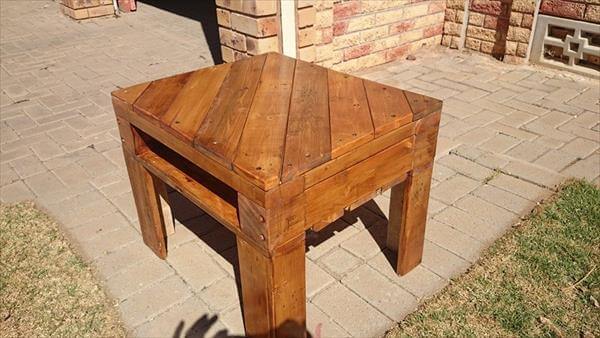 Like all pallet products and DIY pallet tutorials we also dismantled the pallet to have some a separate pile of planks. Make use of spy bar and hand hammer to do this disassembling process safely and with low effort.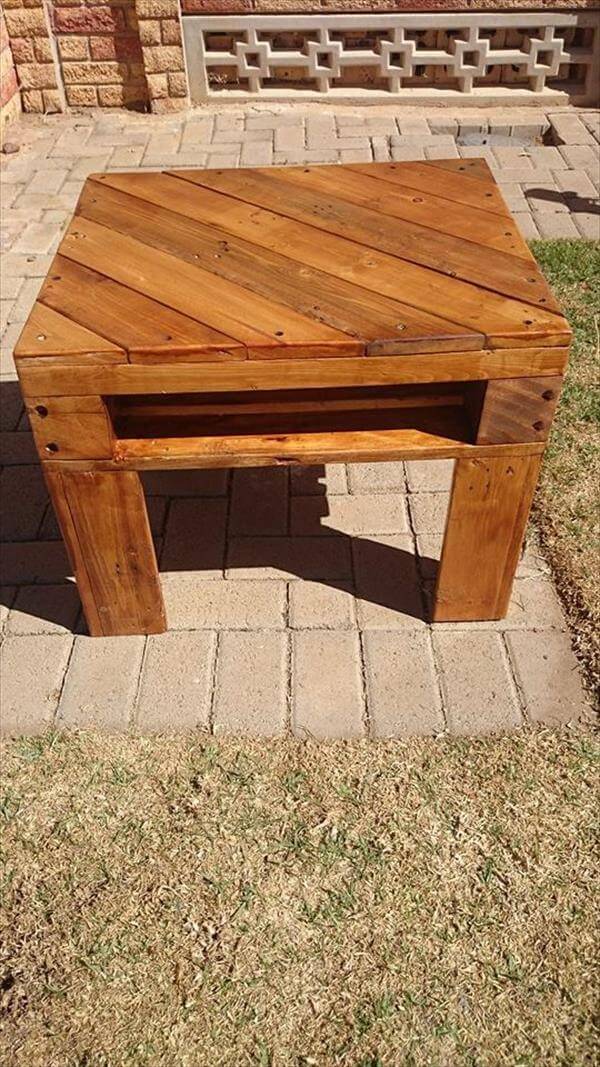 After getting the pallet planks plucked up from the boards go for sanding or varnish if you like to do so, if you are having a good looking and healthy pallet skids then these steps can be skipped.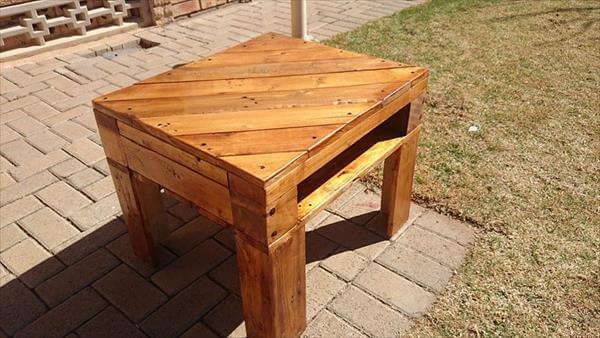 Take the dimensions map about what type of table you want to construct and in which pattern. Then just by keeping some patience go for and have great DIY pallet furniture designs with bigger statements.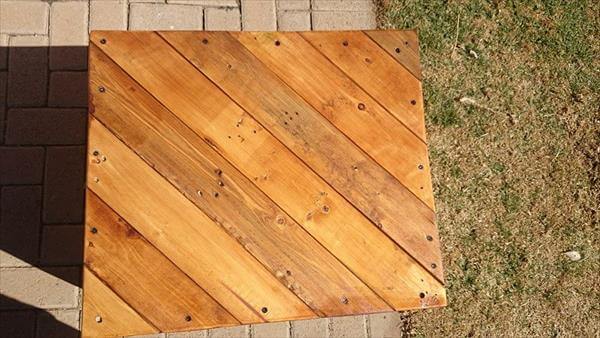 You can see the wooden dings and nail dot on the surface of this coffee table which make a great prehistoric and worn look of wood and tell about the conditions under which this pallet wood has been treated.
Do get your hands onto the pallet wood and keeping saving the wood from wasted by created new fashionable layouts of furniture out of them. If you really want some low budget package for sturdy home furniture then pallet wood held the dearest type of wood to be availed.