Coffee tables hold a very eminent position in home routines and hold all your beverage and food items in remarkable way. We have also reclaimed a DIY pallet coffee table with wheels out of shipping skids which are mostly called the pallets. To gain this pallet furniture was really a handy task to do at home but its services are really appreciated and great. Very first thing you need to do is the separation of pallets into individual pieces which you can do with a very short muscle effort and struggle at home using the pry bar and hammer.
Then we sanded down all the sorted out pallet pieces with electrical sander to bring the gorgeous grace and shine on wood grains. This sanding framework is also very useful to gain a smooth touch of wood by removing the splinters of wood. This type of pallet table has been rolled over on wheels for really enjoyable movement of it. You can finish this DIY pallet table with wheels off by using the stain and polyurethane that will also make it weather proof.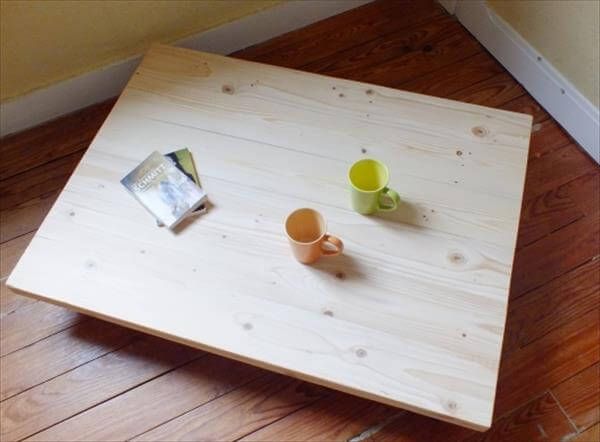 This table has been built with very short height and is very best to use on carpeted  floors where there is no chair or sofa. Just reassemble the individual pallet pieces in a squared board shape and attach the casters then and you are done to have a serviceable coffee table delight out of pallet wood.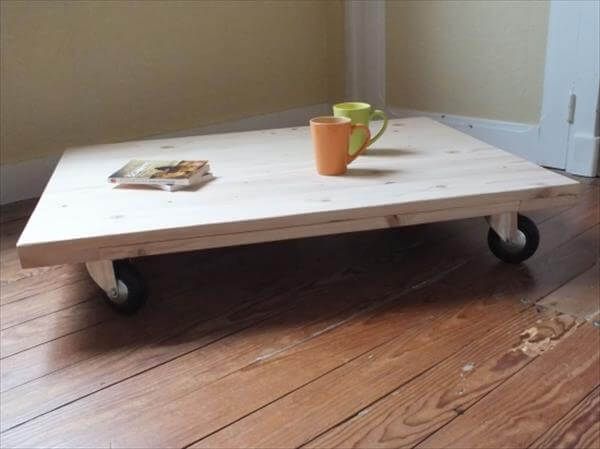 If you want to raise it for your living room sofa or chairs then you can attach the wooden or industrial legs to it to gain the necessary height. Large rustic wooden top can handle lots of things like your TV remotes, door or vehicle keys and lots of coffee cups.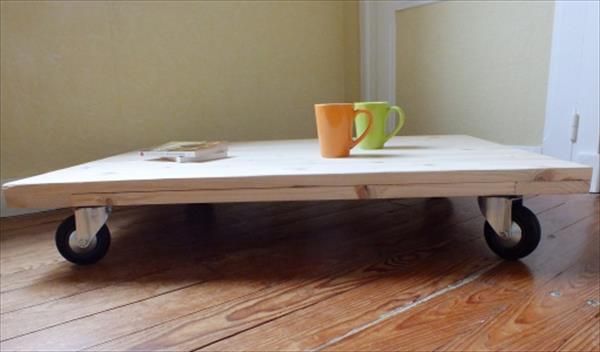 Casters not only make it effortlessly move to either position but also beautify the rustic theme with sophisticated metal and hardware touch. Do make a copy of this coffee table for steady and serviceable flow of home routines. This pallet frame work offers a very low budget plan which is equal to just zero.