It's starting to get cold outside, which means it's time to start thinking about how you're going to stay warm this winter. If your old house is not well insulated and has drafty windows, you may need to come up with some creative ways of keeping the heat inside where it belongs. Ultimately, you want to stay comfortable while spending as little money on heating your home as possible.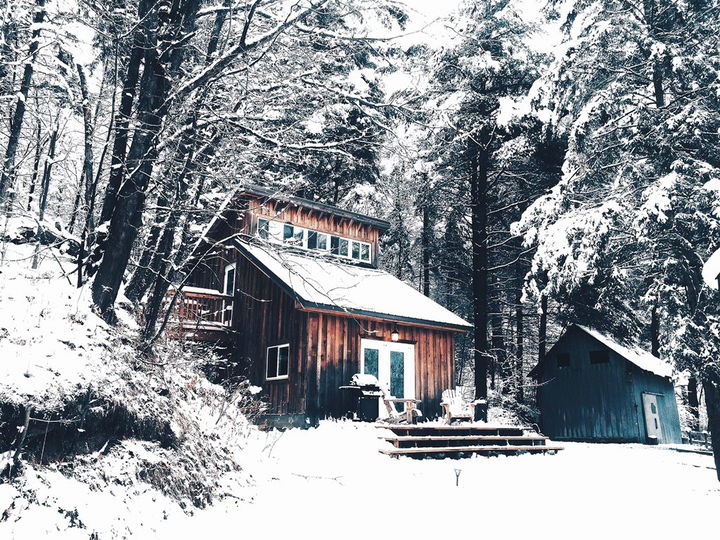 Luckily, there are some simple things that will help keep your home warm and cozy, and save you a few bucks each month as well.
1. Install Radiant Underfloor Heating
If you have an old wooden house, you can try to install radiant underfloor heating. Radiant floors are very efficient at warming up a room and are great for wooden houses because the heat will slowly rise up through the floorboards, warming the entire house. The only downside is that it can be expensive to install. However, if you can afford it, it's definitely one of the best ways to heat an old wooden house.
Whether you own an old wooden cabin or are heating a small pallet house in your large backyard, underfloor radiant heating is a great way to keep the family warm during winter. This investment is worth it in the long run, especially when you compare it to the running costs of other heating methods. Make sure to work with a professional to get the best results – simply search for "heating services near me" to find underfloor heating experts in your area.
2. Upgrade Wall and Attic Insulation
Adding insulation is one of the most effective ways to conserve energy and keep your home warm. If you have an older home with little or no insulation, consider upgrading to a more efficient option like fiberglass, cellulose or spray foam. If you have access to your attic, check the condition of the insulation. If it's compressed or degraded in any way, you should add more to your attic to keep the heat from escaping.
If your house is heated by hot water or steam radiators, adding insulation between the radiator and adjacent wall will prevent heat loss through the walls. If they're not insulated already, metallic foil-faced bubble wrap can be used for this purpose easily and inexpensively. Be sure to leave at least an inch of space between the wrap and the radiator to avoid overheating.
3. Ensure All Windows and Doors Are Properly Sealed
Ensure windows and doors in your old house are properly sealed. When you first move into a new home, it takes time to familiarize yourself with all of the drafts. This part may seem tedious, but it's crucial for warm air not to escape from your house during the winter months. Make sure exterior doorways (front and back) have a weather strip to prevent cold air from seeping in.
If your windows have a gap between the panes, consider installing caulking or insulation kits for added warmth and energy efficiency. Window film is another option to keep the cold air out. Window films are applied directly to the glass and can be a cost-effective way to add insulation and re-seal windows. By minimizing air leakage, the home will be warmer during winter and more energy efficient as well.
4. Install a Smart and Programmable Thermostat
One of the best ways to heat an old house is by installing a smart and programmable thermostat. Programmable thermostats allow you to set different temperatures for different times of the day, which can help you save energy and money on your heating bills. There are different types of smart thermostats on the market, so be sure to do your research before purchasing.
Many older homes still don't have central heating, which means that the furnace is in one room of the house while baseboard heaters or fireplaces heat the other rooms. If this sounds like your home, install an energy-efficient model for maximum efficiency. If you're using a space heater to heat your home, be sure to place it in the room where you spend the most time.
5. Install a Modern Fireplace
If you have an old house, chances are there is not a modern fireplace in your home, or you're still using a wood-burning furnace. You can buy prefabricated fireplaces that fit right into the wall. However, these aren't very energy-efficient, and they come with an expensive price tag. Therefore to save money, consider installing a modern fireplace. A modern fireplace is much more efficient than a traditional one, and they come in many different styles to fit the look of your home.
Another great option for heating an old house is installing a wood-burning stove. Wood-burning stoves are very energy efficient and can help heat your entire home. They also come in a variety of styles and sizes. To save money, you may want to consider making your own wood-burning stove by converting an old fireplace or furnace into one that burns wood instead of coal or natural gas.
6. Consider Installing a Mini-Duct Forced Air System
Installing a mini-duct forced air system is a great way to heat an old house. These systems are small and discreet, so they won't take up much space and can be installed in any room. They also use less energy than traditional heating systems, making them a more efficient option for older homes. This system easily heats up to 1,500 square feet of space so they can be used in any space.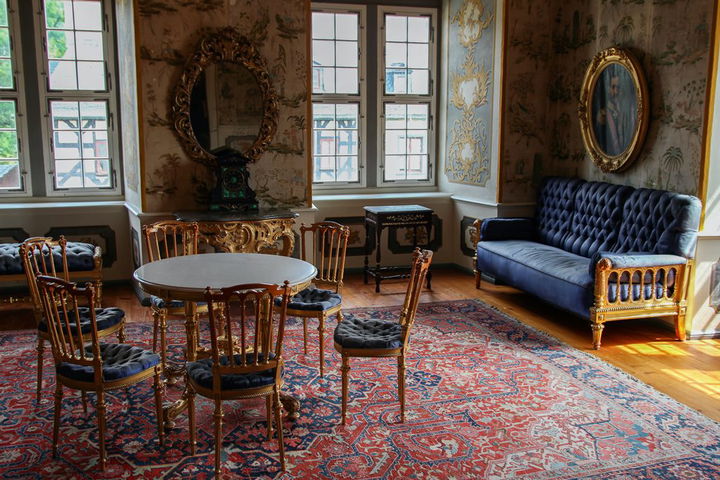 A mini-duct forced air system is often used in conjunction with other heating systems like baseboard heaters and radiant flooring, which can be installed on the first or second floors of your home. Mini-ducts are also great because they don't have to be installed by a professional if you know what you're doing. However, for a perfect installation job, hire a heating expert.
Do an Audit of Your Energy Usage and Optimize
Whichever solution you opt for to efficiently heat your old home, it's important to do an energy audit after installation. This way, you'll have a better idea of how much energy your new heating system is actually using, which will help you to determine whether or not it's working effectively. Once you know where your home is losing the most energy, you can optimize it to get the most out of your new system.