To play with cool water, to take the outdoor baths and showers with a whole family or friends may be the best ever ways to chill out in summers to avoid the hot sun burn you skins! So if having a pool installed to any home exterior portion, then a poolside may be a best place to organize for family gatherings, for longer conversations and also for brilliant guest entertainments!
As a poolside, a deck space, a green space and also the patios are the frequent space to organize for summer fun so we are having this DIY modern pallet patio sofa set made of pallets finished with stain to gain an oscuro oak color! Stain coats are sure to cause weather-proofing to all wooden surfaces to avoid early weathering and will also create a damn stimulating tone of wood as a stain can be selected in plenty of different wooden shades!
It is only the awesome white cushion and choco pillows that bring a luxurious style to entire sofa set while the metal casters give an modern pallet furniture air along with an industrial touch! Mattresses have been covered in synthetic leather gained in white and chocolate shade as you can see!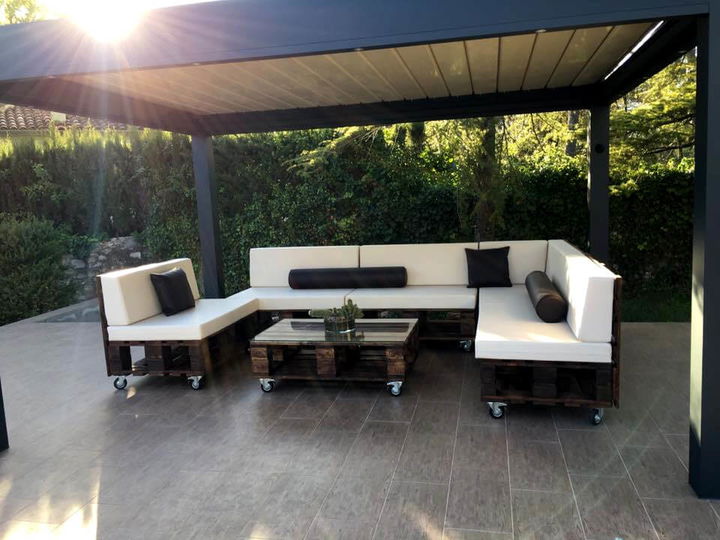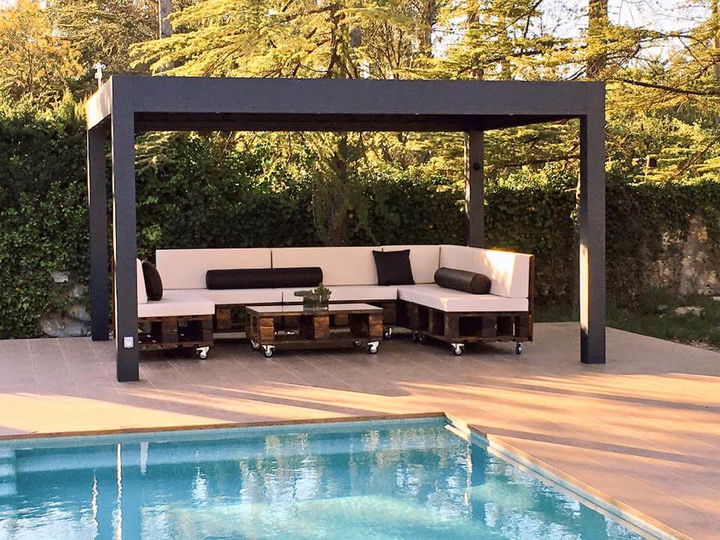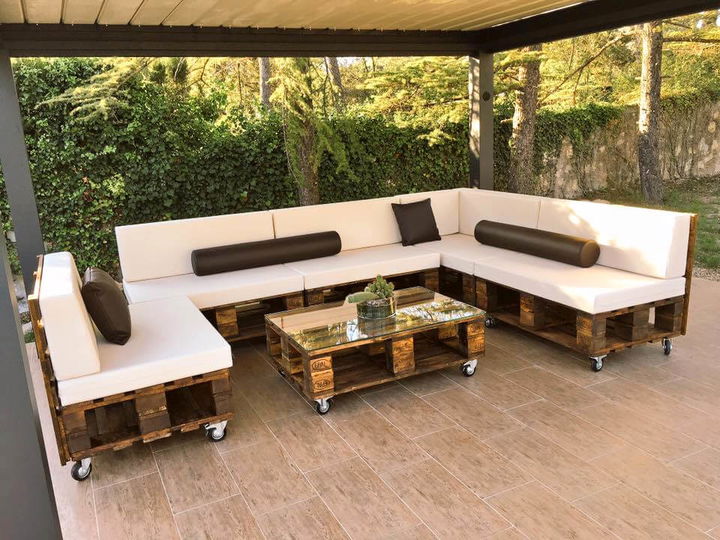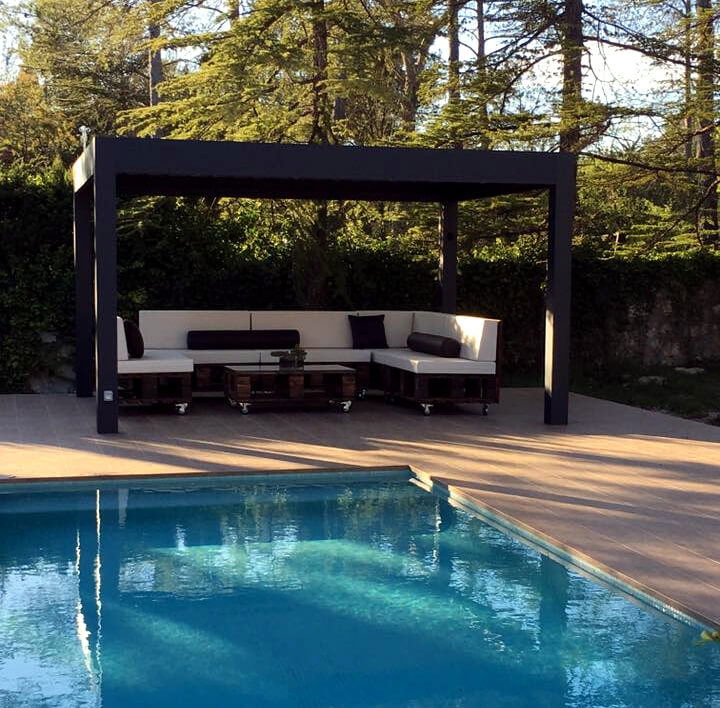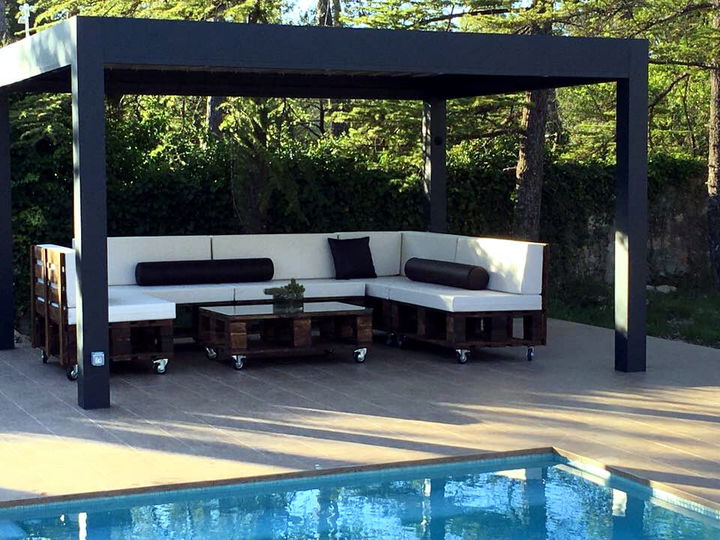 Made by Muebles con palets