Pallet wood can be availed in countless different ways. Here we have created DIY pallet outdoor furniture set for our newly made terrace. We took a visit of industrially made furniture to organizer our patio it was much in budget and we found it really unaffordable. While surfing the internet we found a bunch of DIY pallet furniture ideas which were much budget friendly this one is also one of them. We dismantled the pallet wood to originate this patio furniture scheme out of it.
We have a great supply of pallet wood which comes with some really hilarious furniture like DIY pallet chairs, tale and sofa. You will be amazed to see the price tag on this whole pallet made furniture which is just equal to zero. Furniture we gained has been build to last and has unbeatable sturdiness. If you are inspired from a rustic living interior then these chic pallet products will make bigger impacts in any of shabby chic or vintage home interior.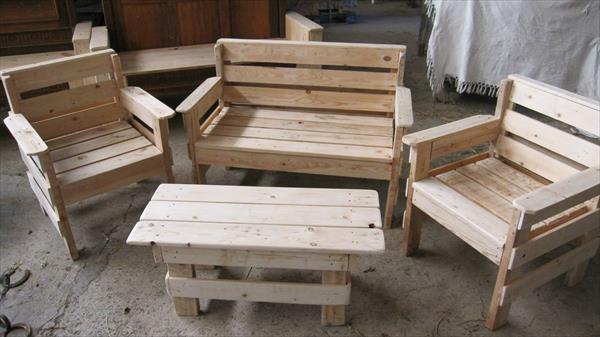 We have fully tried to accomplish our outdoor with all types of seating in this DIY pallet patio furniture plan. You can take your hands onto the pallet wood and start crafting at home which is really a good job for leisure time.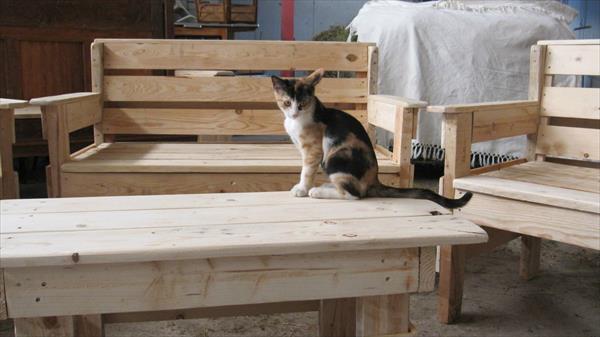 Before getting the pallet wood mold into this furniture form we have sanded down all the pallets individually to remove the gunk and splinters for smoothness of wooden surface.
Nail holes, wooden knots and imperfection make a great rustic history of wood and they are still on the wood to tell the age of the wood and depict a great vintage theme.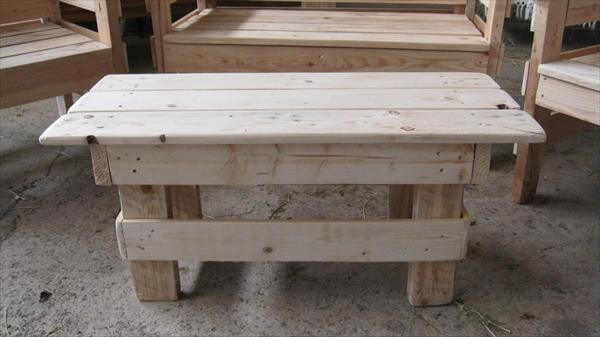 To support the drinks and food items at outdoor we have also created an antique and rustic DIY pallet table which will enjoy a mid position among the cluster chairs and sofa.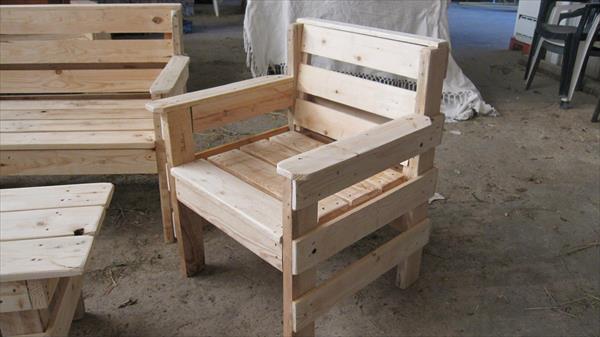 Here is the preview of pallet chair which can easily be replicated at home, the design is very comical and amusing and can go for great and entertaining seating at outdoor. There are lot of DIY pallet projects that can add the home functionality a lot and can be obtained on a budget which would be much friendly to your wallet.