Kitchen is a loaded place with various cooking needs like utensils, cutting tools and different types of storage. The rushed area should be planned for a suitable setting of DIY shelves and DIY cabinet to minimize the storing space and to get a decorative and trimmed setting of whole kitchen ware. This idea will not only going to provide you a organized storage plan for whole kitchen ware but is also going in a economical and thrifty way.
The DIY wooden racks and DIY pallet cabinets were our mission and targeted DIY project to reform our kitchen into new way fashion style and modern trait. The all wooden enhancements and enlargements have been extracted through pallet wood which is a very easily accessible and time saving wood, when we tend to make something for home out of it. We have executed a framework of a hanging DIY pallet rack with metallic and heavy duty chain support and DIY cabinets at bottom side of the cooking and washing area.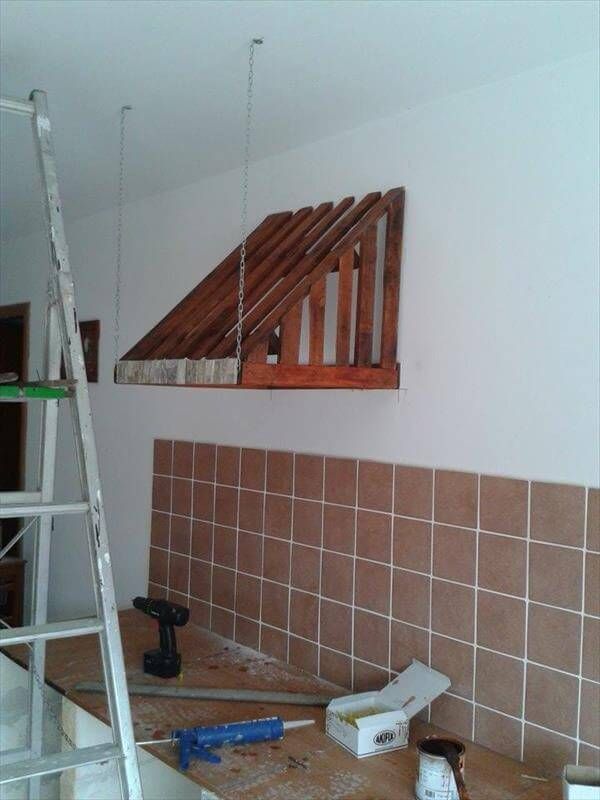 The hand drill, nails and screws will be the time saving tools for this kitchen wooden remodeling. The adhesion problems can be solved with best glue available in the market and it wood be tremendous if you have it at home. The rack has durably been mounted on wall with chains which have been fixed with the roof in strong and powerful manner to avoid any type of loss and breakage while you are using this self made wooden delight for kitchen purposes.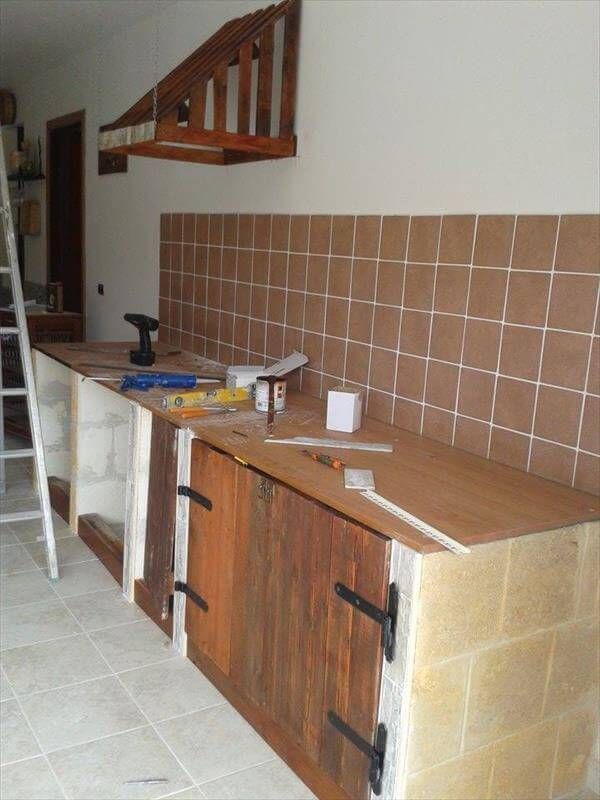 The after getting cut in to cabinet size have been adhered in a door shape and have terrifically been hinged for reliable pulling and pushing or opening and closing. All we have got was very budget friendly and settings are Eco-friendly and their behavior is very fashionable and kitchen friendly.