Make your kitchen accomplished with stylish and swank DIY pallet furniture to run routines in chic and fashionable way. perfect and suiting furniture is the real manifestation of kitchen theme and routine functionality. One can estimate the kitchen standard on the basis of furniture which it has. Don't go to spend more of your money, get the new way fashioned furniture from pallet wood. Yes, it is sure possible and trend now. People tend to have a surviving and endured furniture which is the main feature of pallet wood nature.
Make it reclaimed to have what you want in your own personal and customized way. We have restored a DIY pallet sitting bench and DIY dining furniture out of pallet wood even in lush style and trait. The DIY pallet bench has mind boggling and devastating layout along with a boss like sitting. Get benefited with every chunk and shred of crumbled wood to make lovely samples of reliable furniture to boost up and rank up the whole home and kitchen accent with handcrafted items.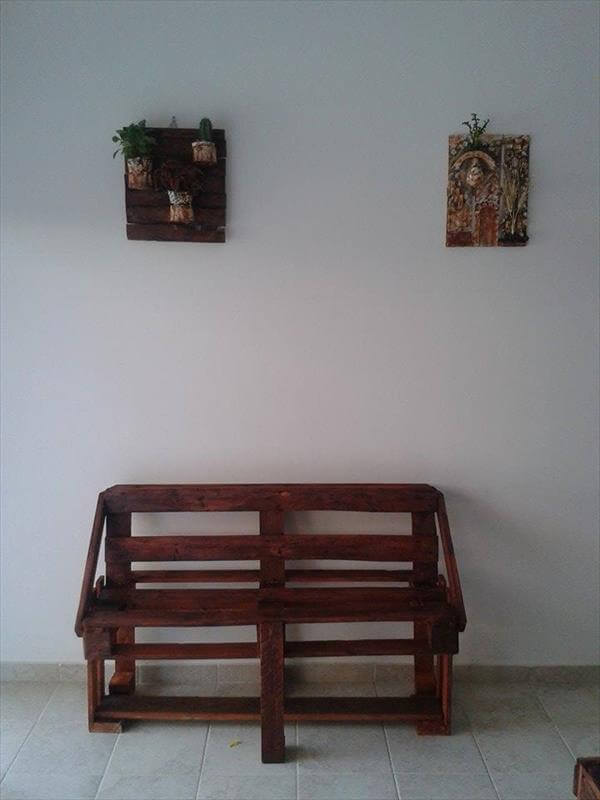 The bench has perfect 2 seated sitting and have been stain in alluring dark brown shade to hide the weathered and worn looks. Some times the worn and torn condition of pallet is preferable for shabby chic home interior to make distressed furniture out of it.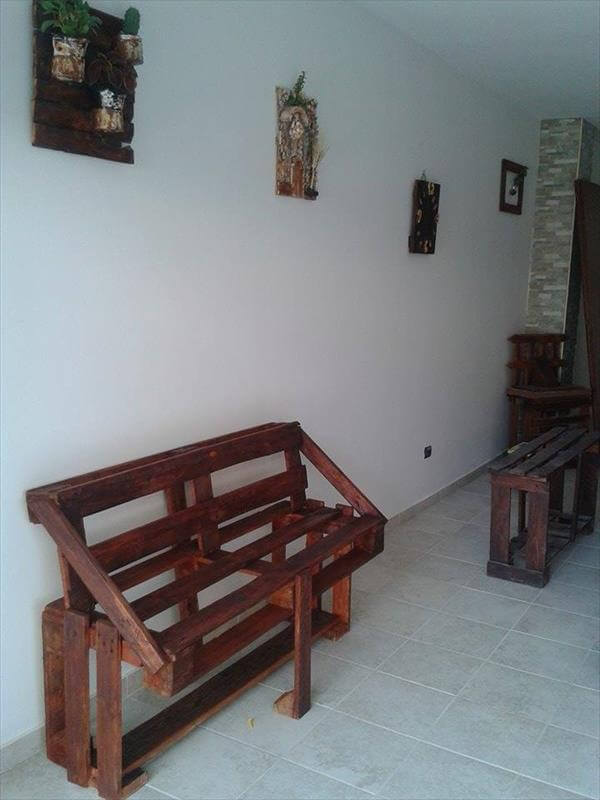 Bench is fold able to be settled to a minimal space and area of kitchen and make great sitting plan to sit comfortably with a support which let it not to fold yet your are sitting on this highly ingenious and creative furniture. Plan some colors shade on this just a wooden appearance to explore some more than just a furniture out of it.
Table along with 4 surrounding bench were also the part of this DIY pallet furniture project of remodeling of kitchen furniture to accomplish the perfect dining or breakfast arrangement in the kitchen for family get together and to have fun with home members and friends.