A piece of headboard imparts to a bed greatly and also makes it known. You can say it the real accent of a bed as you can go for many decorative and embellishments schemes by using the headboard. We have got this DIY pallet headboard with Shelf in a much cheap way by reusing some shipping skids. We got these pallets free while visiting a near one nursery and make them reclaimed for this chic piece of pallet furniture.
We have just achieved a rectangular wooden board out of the pile of our disassembled pallets and then we added the accent pieces to accentuate it on trends. This would work great for any bed frame and you can easily set it just behind your bed otherwise use the nuts and bolts to fix it tight. This unique piece has been redone through a creative type of DIY pallet recycling and has been finished with a stain coat and also the paint on the accent parts.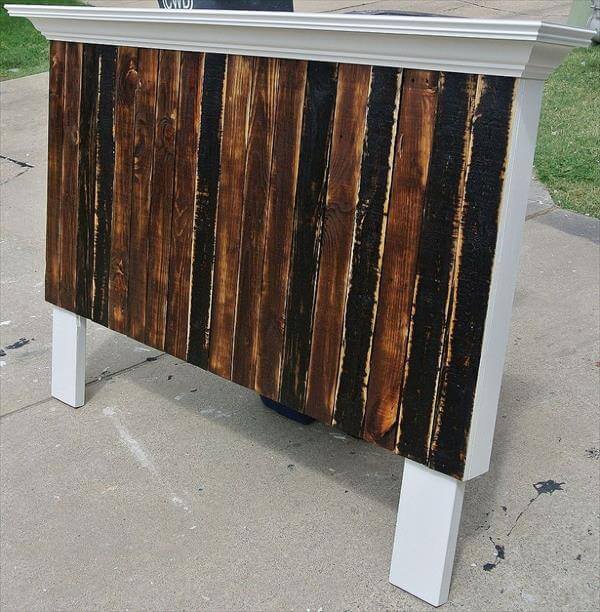 This antique accent piece of headboard will provide a great help if you want to create a rustic and vintage impression of your bed. There are tons of ways to get it customized to personal specifications.
The accent edges can be reclaimed from the home scrap where there is a pile of collapsed furniture pieces and their industrial frames. If you are not going to get them create them with your creative hands using pallets.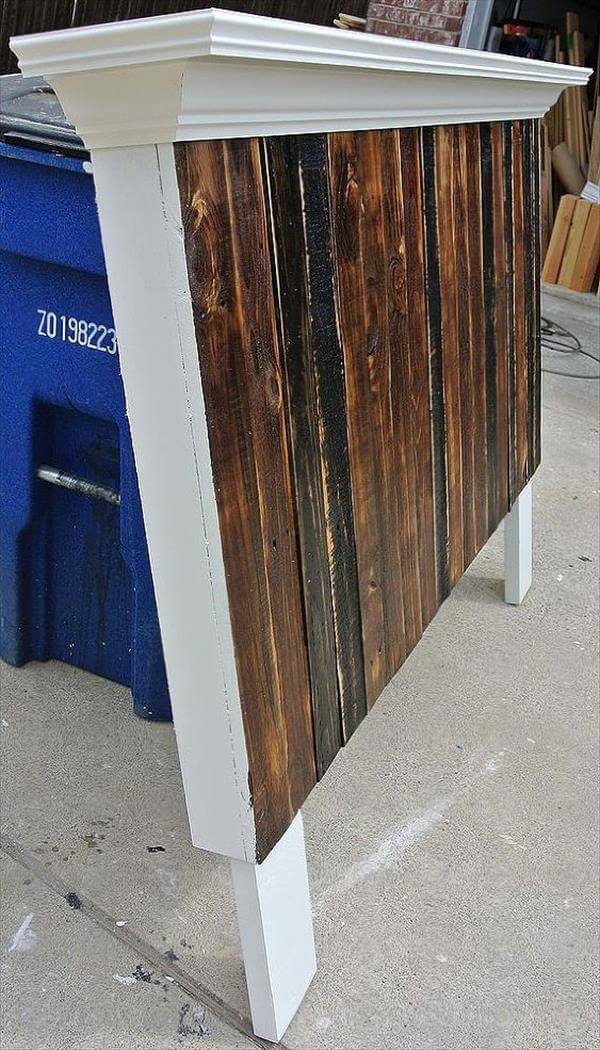 Wood has also been passed through a complete process of sanding to make the wood grains stand out and this also helped us great in getting the smooth nature of wooden surface by removing the splinters.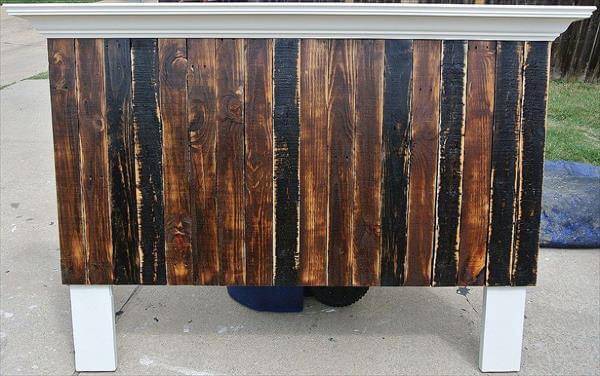 This DIY pallet headboard project is highly obtainable and is much handy to install. Just set it in vertical position behind you bed frame and enjoy!! otherwise use some hardware to make it tightly fixed to the head of the bed.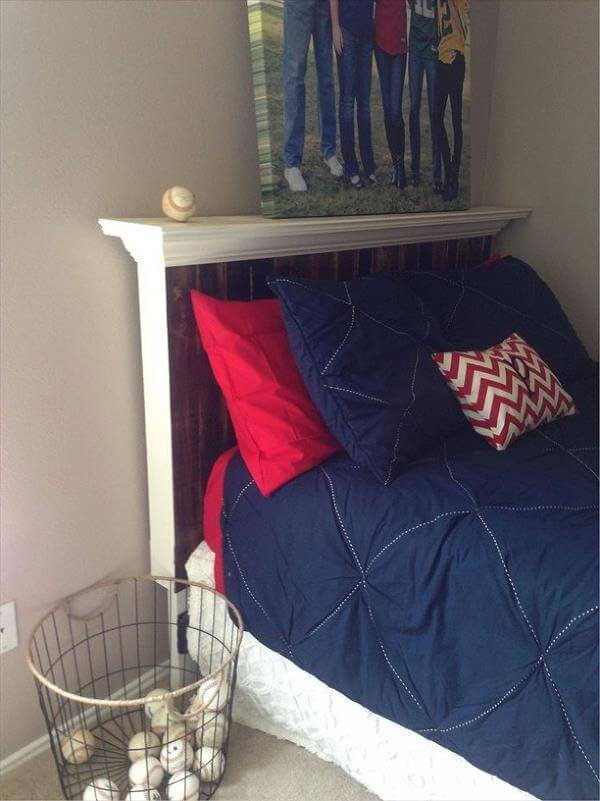 The accent piece which we have added at the top of this headboard will also act as a perfect mantle to place you murals, picture frames and some artistic toys and art patterns.
These 40 DIY pallet headboard ideas goes much friendly to your wallet and also give you the right way wooden sturdiness and power for your headboard. There are plenty of shades of stain to display it in way you want. If you have master hands in painting then make some patterns or shapes on it for more exclusive and awe-inspiring nature.