Headboards are considered the final pieces which can be added to gain a complete look of a bed! We are going to let you know the secret to ever low-cost and sturdy wooden headboards! If you are a style conscious person then this DIY pallet headboard with lights will really be a rocking sample for you! This whole headboard has been done by using separated pallet lengths which has beautifully been integrated and packed for a bigger wooden rectangle!
Lights have been added for an enchanting look at night and will also help in reading story books at night! The good news is that you can build this headboard in any dimensions like in king size, queen size or toddler size! ON/OFF switches has also been added in front of headboard that comes in arm reach of a sleeping person!
Different tones of wood bring a unique style and an enriched wooden character to this pallet headboard however, you can also spruce it up using paint and other accents!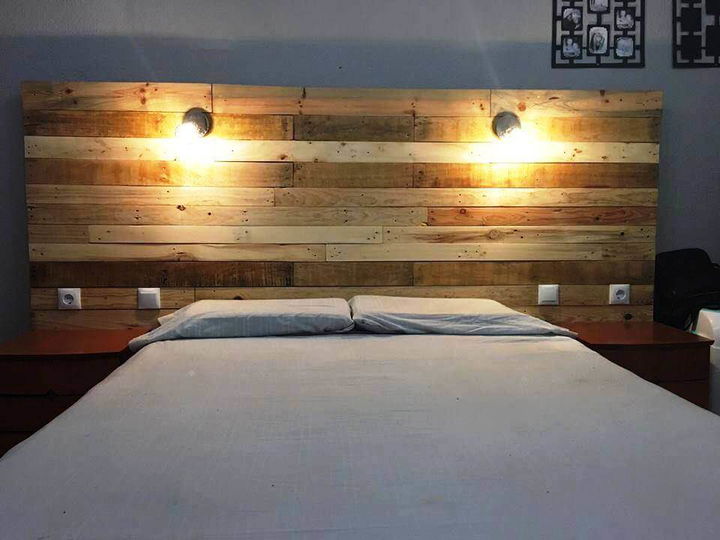 Getting precious headboards was never so easier, built your own custom ones with pallets for free just like this handsome one!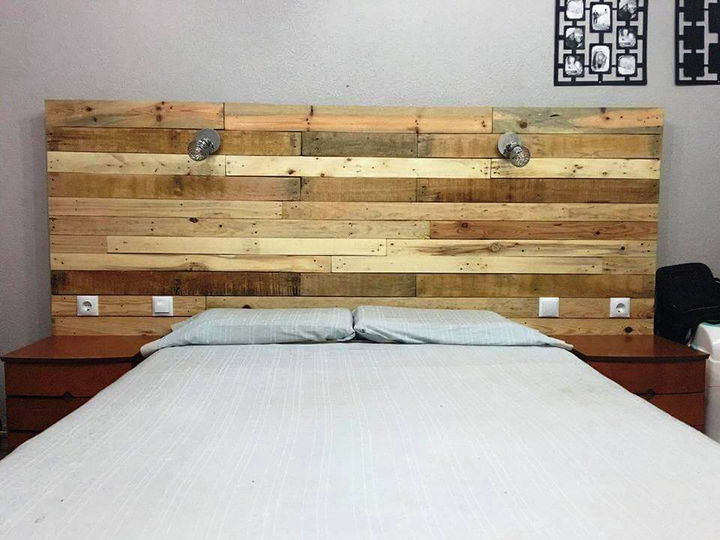 Here it comes with beautiful scone lights fixed to top, the ON and OFF buttons have been installed to lower corners of the headboard so they come in arm-reach of sleeping person!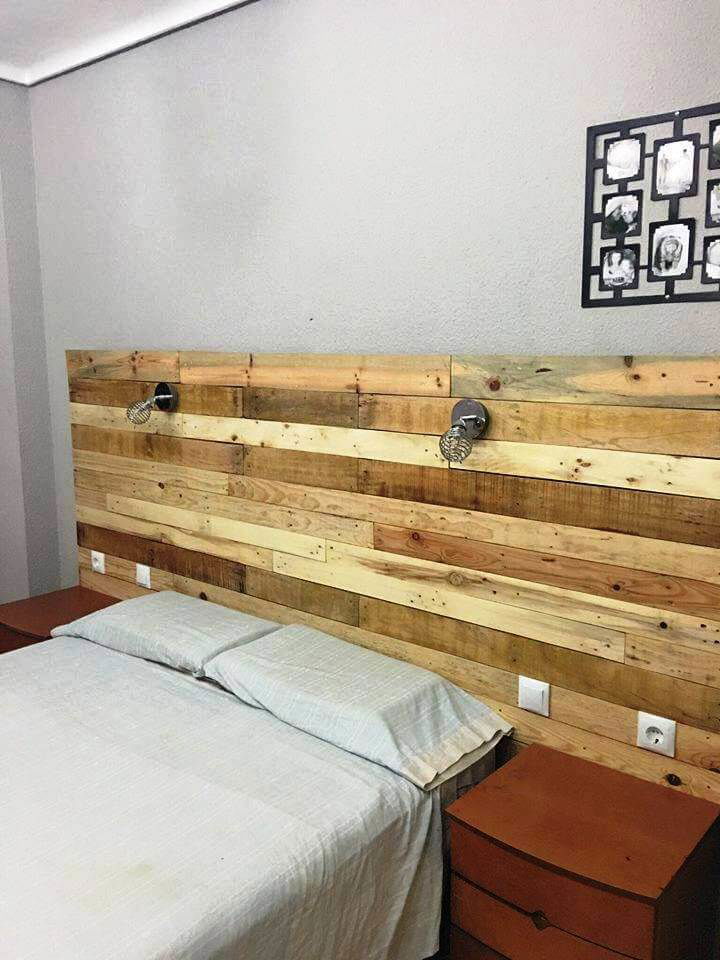 In this case, the rustic natural wooden touch has been preferred so headboard comes in blank natural wood tone! However, you can plan an exclusive finish for it!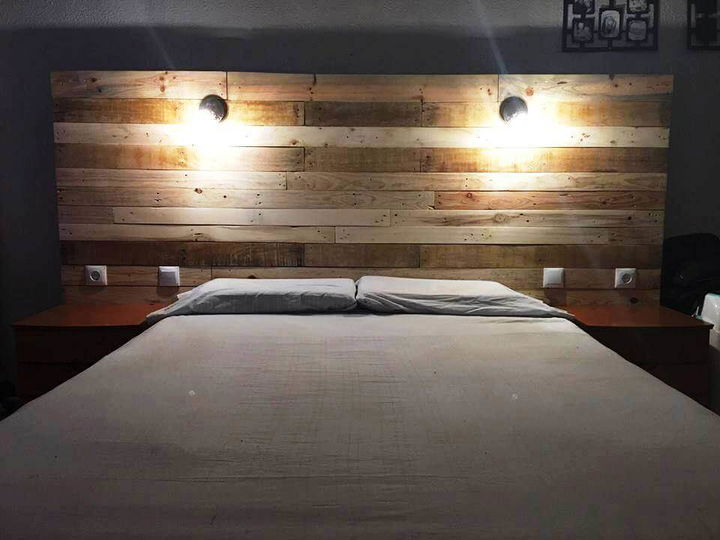 This stylish headboard inspiration is also about how you can put together the single slats of pallets for building anything special!
Made by: Ideas con Palets