Gardens provide you the best environment like the fresh air to breath in, colorful blossoms to soothe our eyes and the green grass with dew drops to cool down our feet and making us feel truly fresh and alive unlike the mechanic and hectic routines. So make your garden a more heavenly place with added beauty and style by getting it this gorgeous DIY pallet planter box as the center piece. Because the more a garden would be beautiful the more it would fill you with delight so grab some right now and get this feasible planter box done with some simple tool work.
Firstly you would have to saw some long size pallet slats out of the pallets and then bring them together in the form of a rectangular shape using nails and hammer stroke. The next step would be sanding it and staining it in the dark chocolaty hues so that it looks rustic and natural o get itself blend with the natural beauty of the garden.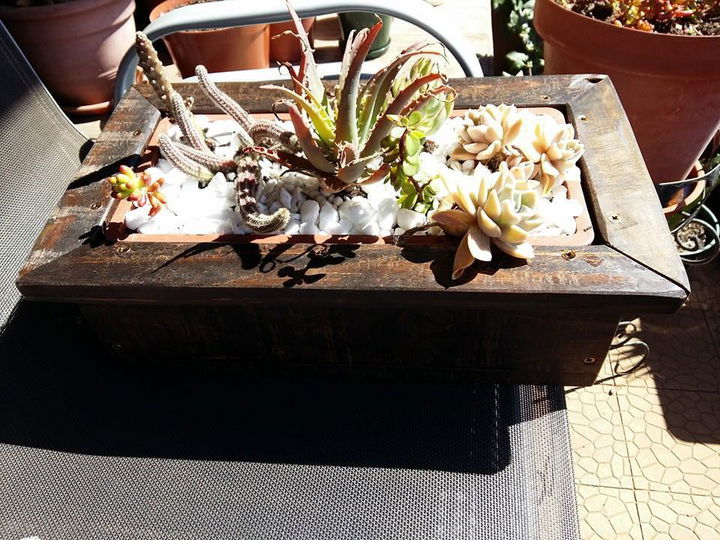 Planters are the ultimate definition of beauty when filled with gorgeous flowers and plants and they can bring beauty to any area of the house so build one for your spaces at cost free rates using the pallets like we created this one.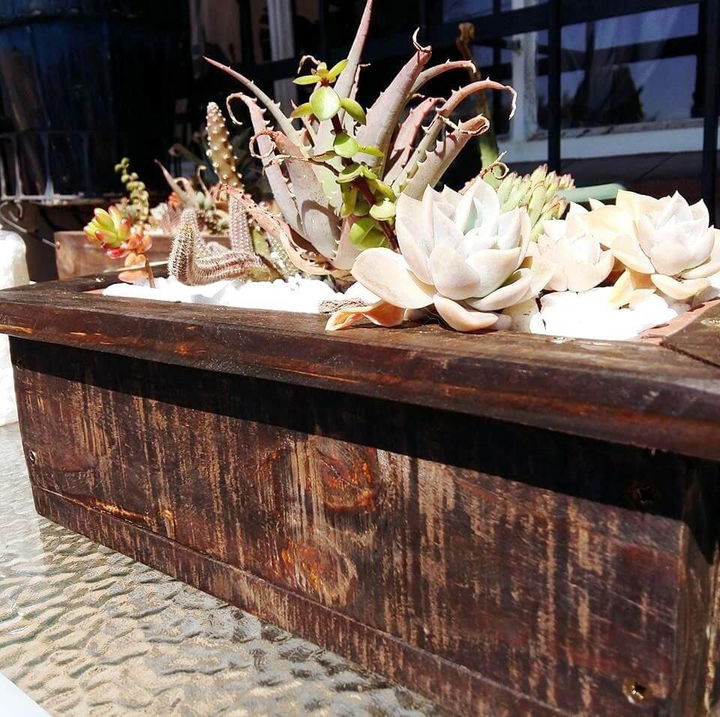 This planter is of very large size and boasts a big rectangular shape having been built with the huge size pallet cut slats and plank pieces being nicely stacked to each other with nails and hammer stroke.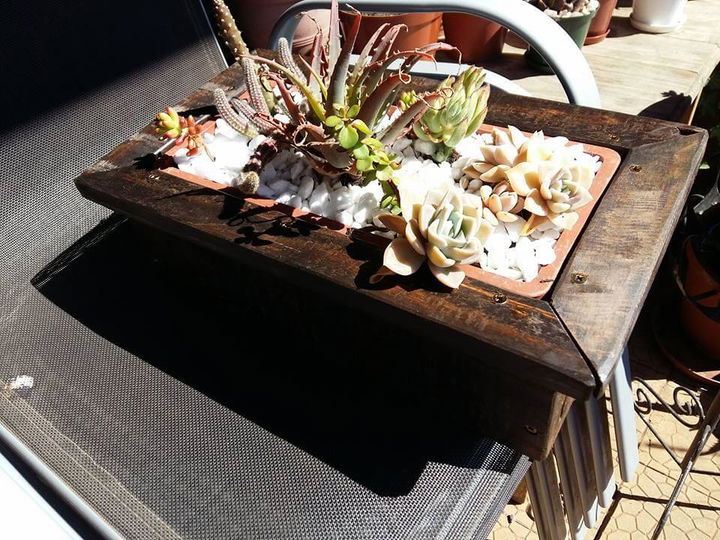 This gorgeous planter has been finished very wisely in the dark stains of chocolaty hues making it look really an attractive and accent piece to create an instant eye catching look in any of your spaces.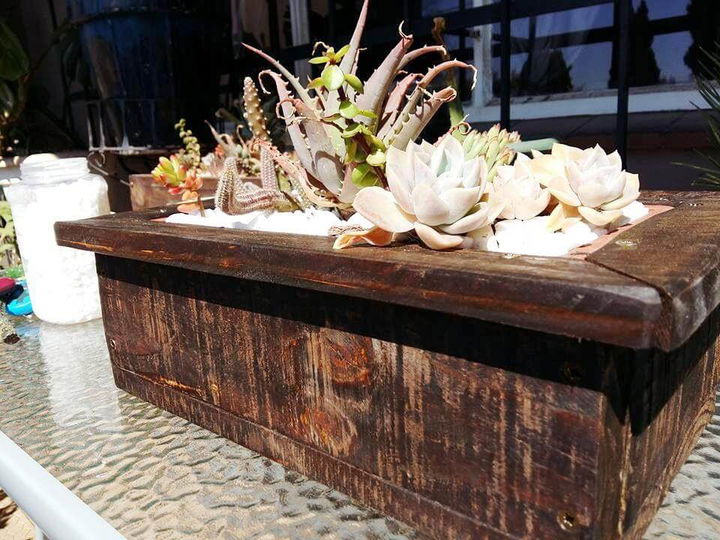 So fill this planter with your favorite blossoms and plants and let them flaunt their beauty either as serving the center piece of your garden or to elevate the beauty level of your indoor sections.
Made by: Recycled wood creations by Mike