We have done a recently added project of DIY pallet planter box with old and weathered wooden lumps and chunks and some scrap of broken up and collapsed home furniture. The chair rung got from the home deleted and discarded furniture made a perfect handle for our planter box to lift it over without any hitch or trouble. This DIY pallet project is the perfect example to recover some profitable and effective home utilities though old odds and ends of the wood.
The pallet remains form a perfect DIY pallet tray like icon that has been further boosted up with a nice handle and two increased sides. We just want to sort out some vintage and rustic impressions and that's why we have left the wood blank as it was even it has not been sanded too. search for such a wooden remains and bits and pieces to get them integrated into handsome and heavy duty serviceable objects.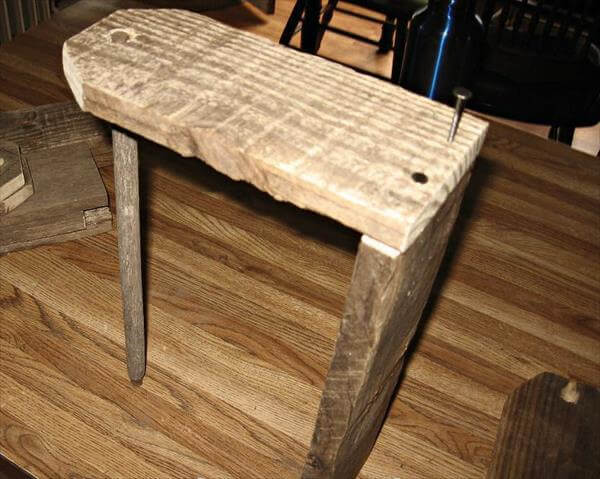 Get a perpendicular arrangement of two pallet planks by joining the corners with 2.5″ inches screws. Now drill a hole at one side of the plank and fix up the chair rung into it. This chair rung can also be replaced with any other wooden stick like dowel sticks in case of unavailability.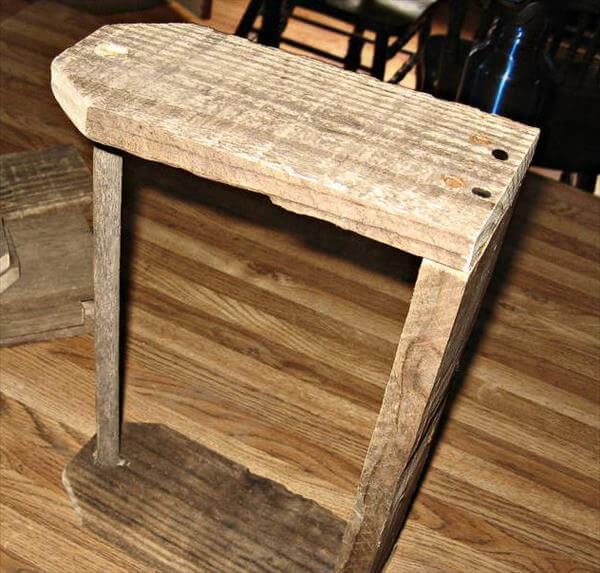 Now fix up the other side and by drilling the hole like done in the previous one and make it best fitted, a little bit tight grip will be more appreciable. After this provide the provide sides to avoid the the things from falling off.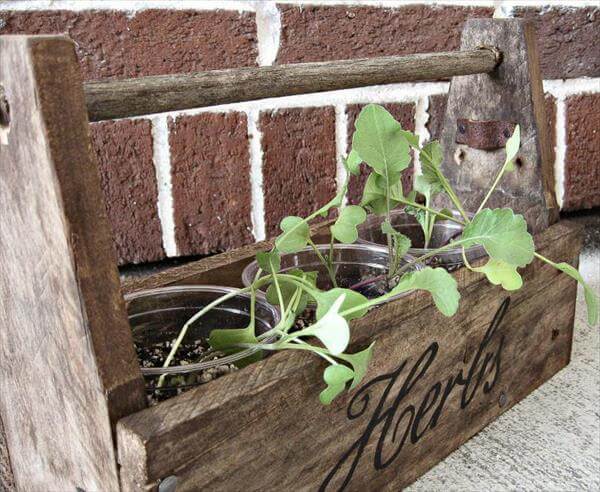 Make it filled with whatever you want to be stored in. It can be loaded with nails, screws, nuts and bots jars for wooden projects. You can also make it a planter by making the desired nature of flower or herbs cultivated in it by filling it up with highly fertile potting soil. The idea is very practical and functional in nature and is for multiple purposes and acts of home.