If is getting uncomfortable to feed your dog daily with a special setup then you should go wisely and should switch to custom pet feeders, that will easily make the job done! However, you can even build some special pet feeders for free at home using the old materials of home! Here this awesome DIY pallet dog feeder or bowl stand has been built with hands and composition has done with rustic pallets which are much easy to source! First build a mini chest by going clever with those separated pieces of pallets, the lid of chest should come with fixed steel bowls so you can make the circular cutouts in the lid!
Here lid perfectly sits down on the chest with help of hinges and is also easy-to-open! Then this mini chest with installed bowls have been added with an erected wood wall, comes with a dog name plate inlay! Just for an eye-popping visual, finally the surfaces of wood have been made scorched through hot fire-flame wood treatment!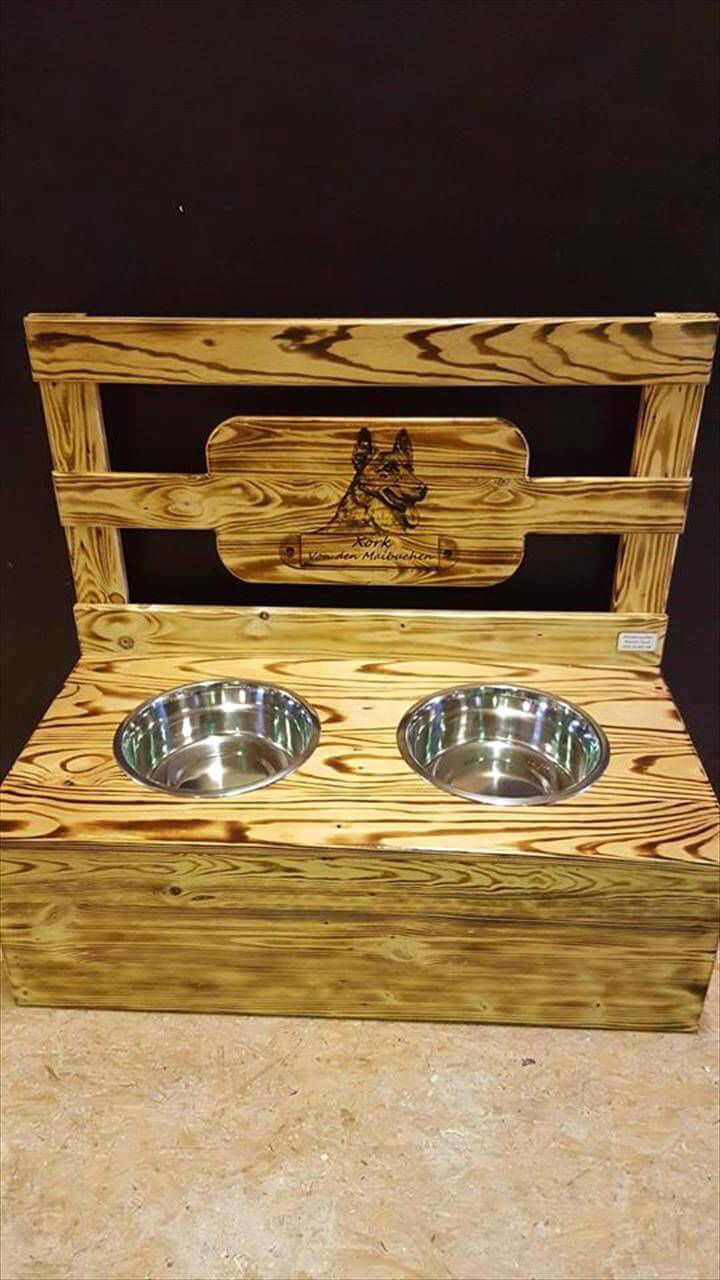 Here this brilliantly made dog feeder also provides space to store the dog feed, just open the bowl-lid and reveal the storage space!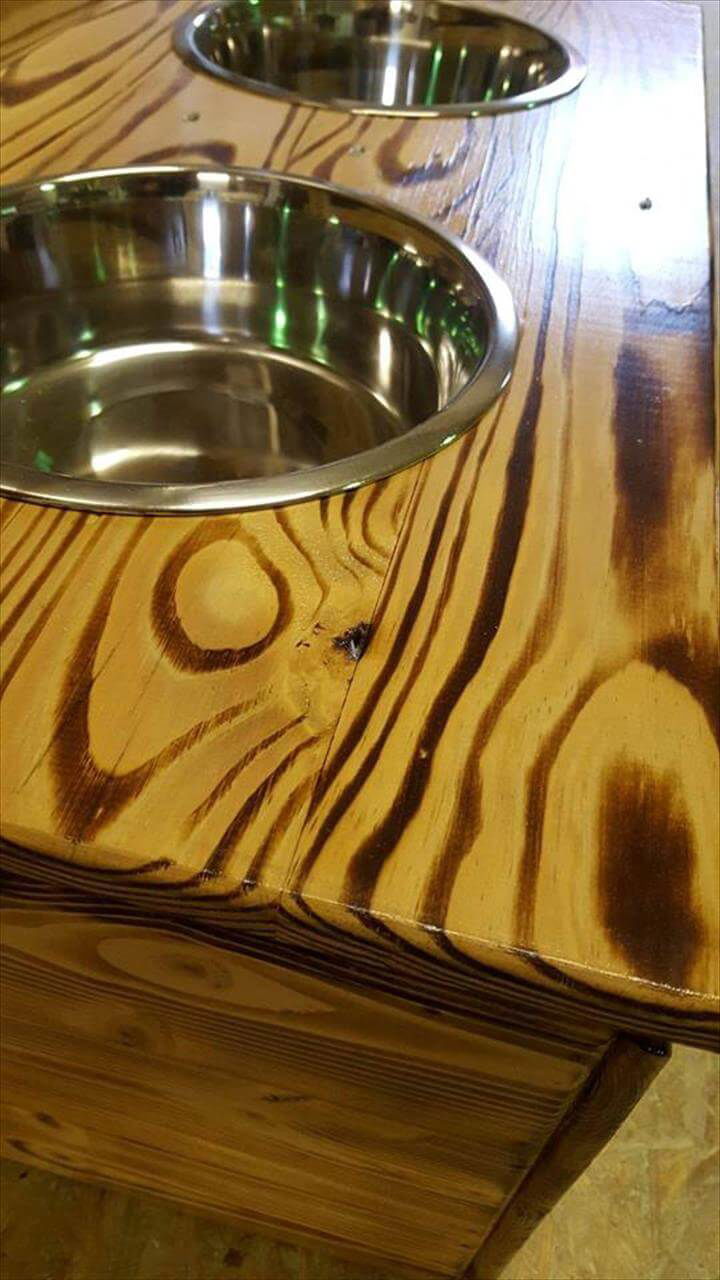 Here you can see the alluring shine and spark on the wood grains given through the finishing coats, heat-treatment reveals the natural wood patterns but with dark black lines!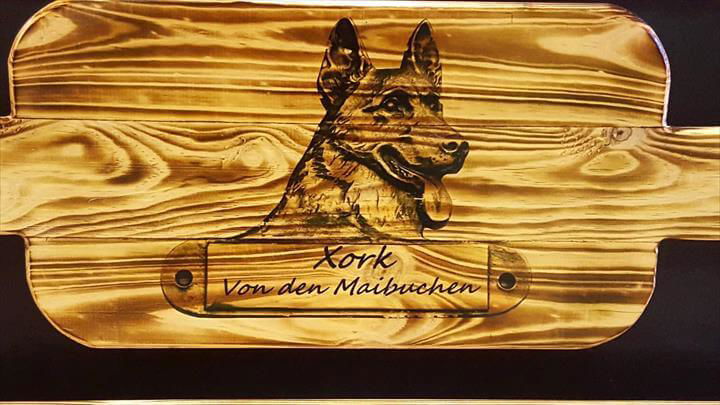 This is the name plate, comes with an awesome dog sketch and overwritten letters, gives a damn dignified and one-of-a-kind look to this dog feeder!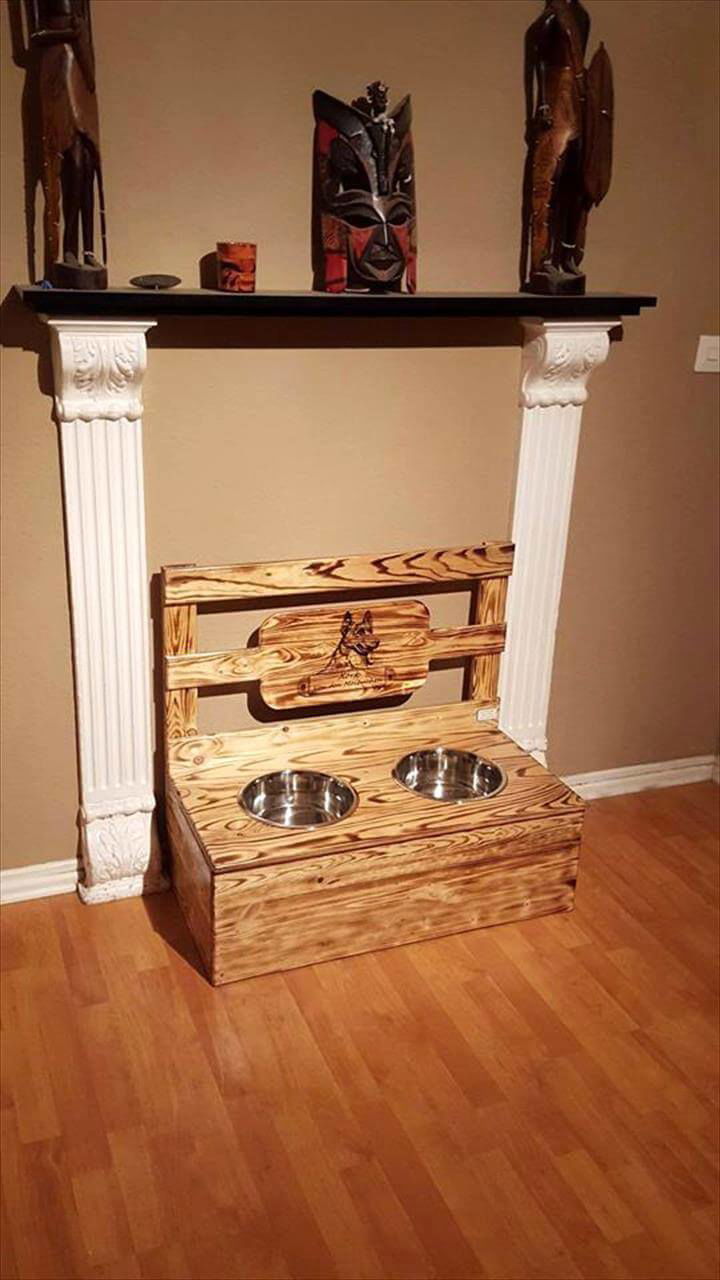 Excellent pallet creation done at no-cost budget plan, better gift for the dog lovers, will really assist them in taking lot of care of their dogs!
Made by: Frank Thul