With more awareness of people regarding knowing value of scrap materials it can't be harder to find great pallet stuff in the waste stores. For the information, Surplus stores often have industrial waste: oversize and tough items that also come in mass, like in different diameters and different shapes either as round wooden spools or plain straight wood pieces.
You can give them an ideal shape per your furniture demands. When thinking of furniture, the outdoor furniture gets priority and hence you may go for a Pallet sectional couch for outdoors. Waste stream may provide you the desired pallet wooden material for it. Just dig up the surplus land and start making a sectional couch. Your couch may have sections, for stuffing of accessories. It may compose of servings, the spices, or the ash trays: as the goods per needs while sitting outdoor. Thus you get better and good looking solution for outdoor couch.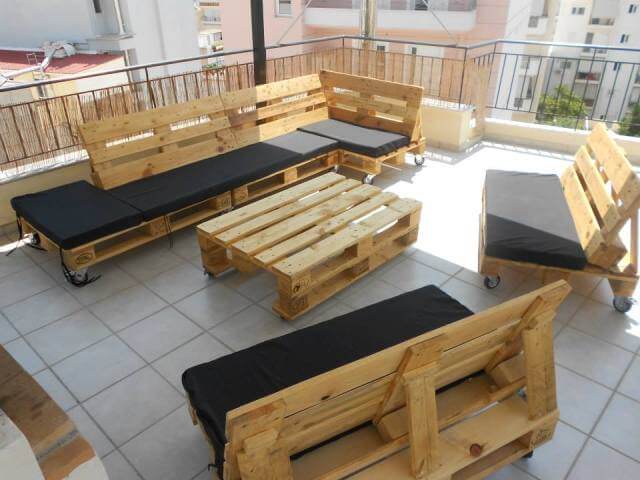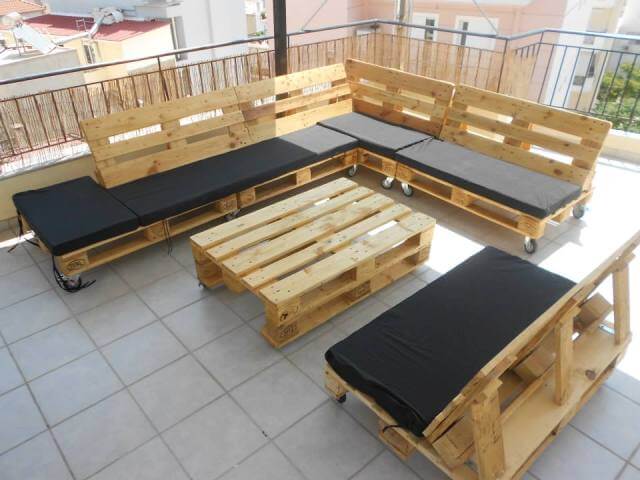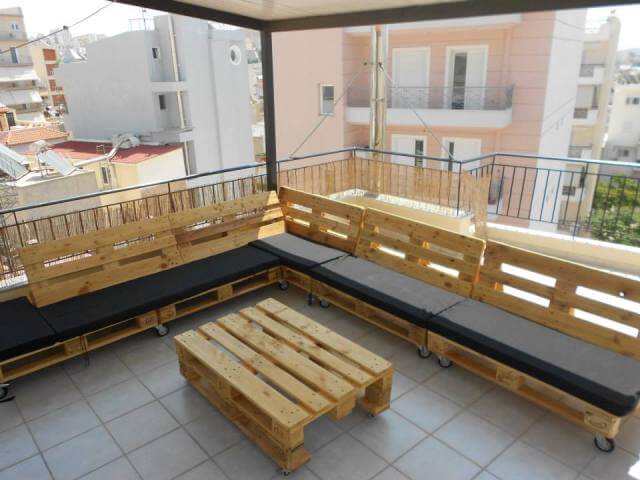 Industrial pallet sectional couch for outdoors.