Living room is the most preferred room for business deals, to entertain the get ro to have fun with friends or family members. As this the most visited room so it should have some super comfortable and beautiful sitting plans. Industrial designs of living room furniture goes much higher in prices and can make you out of budget. If you can't afford that sky touching prices then you just no need to worry about, we have super easy and thrifty plan for you to make your own living room furniture on a budget equal to just zero or nothing.
This DIY pallet living room furniture set has been designed to provide super comfort and only pallet wood has been used for entire construction. This awesome furniture set contains a cushioned DIY pallet L-shaped sofa to accommodate multiple people for sitting and enjoyable gossips. It also contains the central DIY pallet glass topped coffee table which will work as a centerpiece and a conversation starter! All you need a mind set, creative planning and some pallets to copy this projects, get inspired and go for it!!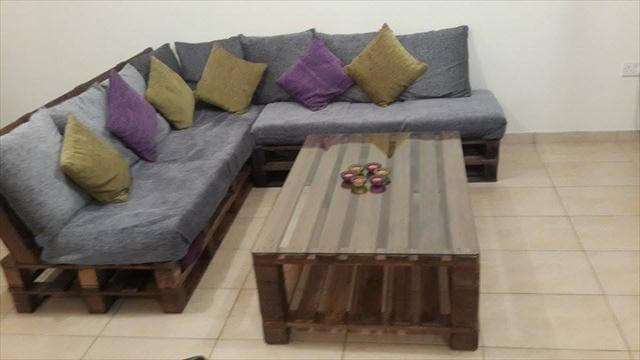 This easy-to-install pallet sofa will also be eye-catching to use at your poolside deck, porch or patio. You can just sit back on it enjoy the super comfy sitting on a budget!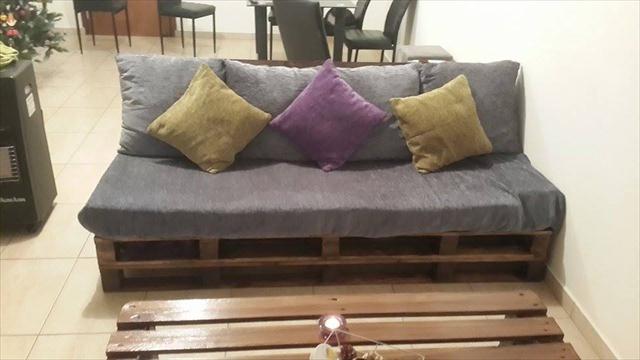 Construction is super handy and comes without complicated twists, involves only the simple stacking of pallets to give the very true design of L-shaped sofa and front entertaining coffee table!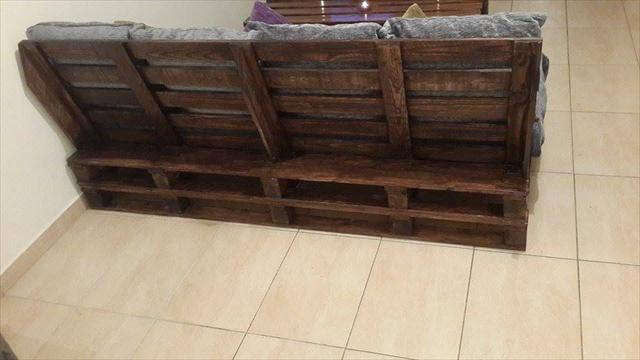 Some more modified pallets have been fixed at an angle to give the backrest and have been fitted with glue, nails and also with nut and bolt formulation!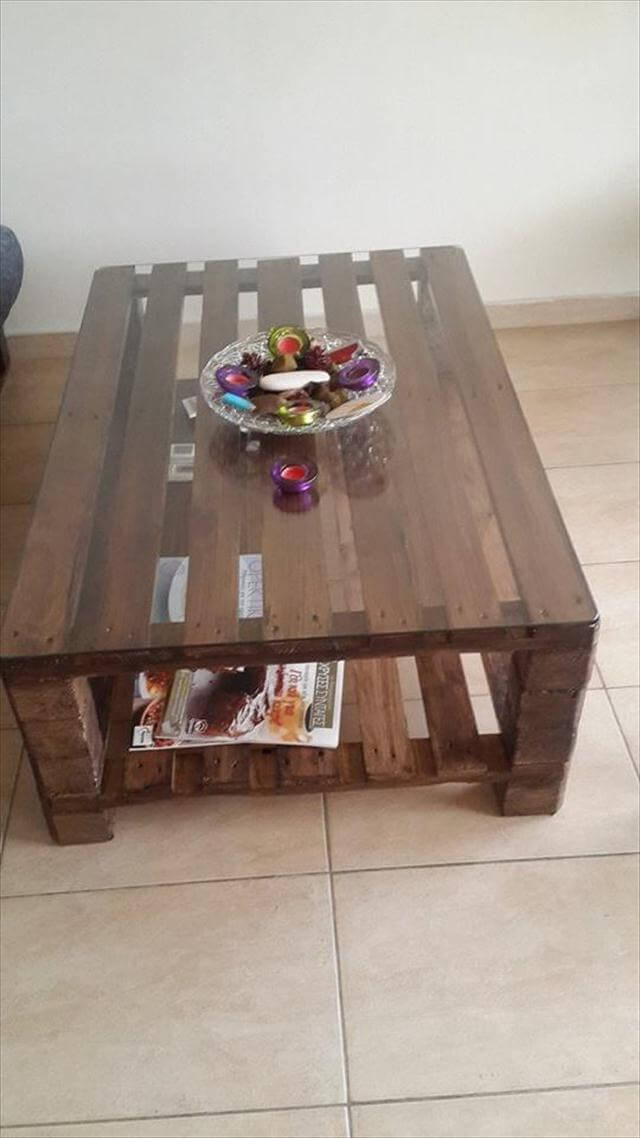 here it comes the simple yet modern coffee table to put at the mid of this sectional sofa. It comes with two levels and antique wooden appeal give a traditional touch! To withstand the beverage spills, table has been finished with glass top that is also a reason for its delicate look!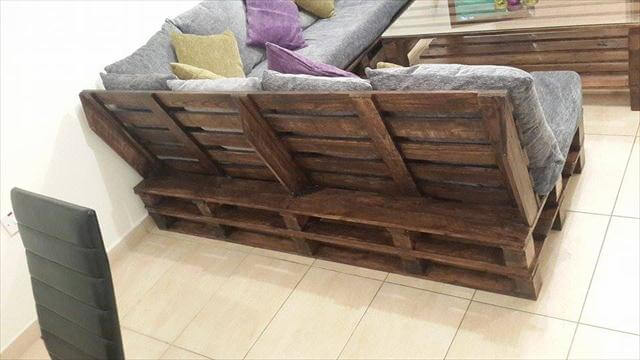 The edges of the pallet boards held as backrest have been gives some sharp cuts for decorative edging. It would be nice to give the wood a throughout sanding to permit the more shine and brightness on the wood grains and this will also be useful to gain the wood surface free of snags and splinters!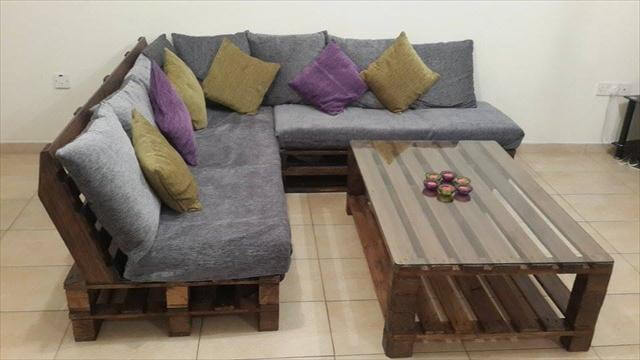 Submitted by: Chris Christov
Use the cushion or foam mattress for complete upholstering of this handmade DIY pallet living room couch and start using it at your favorite location in home. Give a more personal touch by varying its hue and mid century inspired wood theme by using the paint or stain!