While living in a home we should always ready for the unexpected entries of guests, family friends and visitors! However, a sofa is always our first priority while thinking to entertain our guests. In this pallet project we shall share with you a super quick framework to install a chic sofa for home in no time with super luxury comfort. Get inspired of this DIY chic upholstered pallet settee / pallet sofa, perfect to provide comfy sitting to multiple people.
Eight euro pallets have been installed without cutting and modifying a little bit to get this sturdy frame of sofa, stack the pallets to reach the certain height! The cushion seat has been bought from IKEA on much economical budget to combine the elegance and comfort for a super comfy and luxurious sitting. Get it inside of your living room or use this DIY pallet cushioned sofa in your office or at workplace, it will serve you great in either way you desire!
Here it comes, the beautiful pallet couch ideas, amazing for sitting, relaxing daydreaming in lazy summer afternoons. The cost price of this special cushioned settee is friendly and affordable to everyone!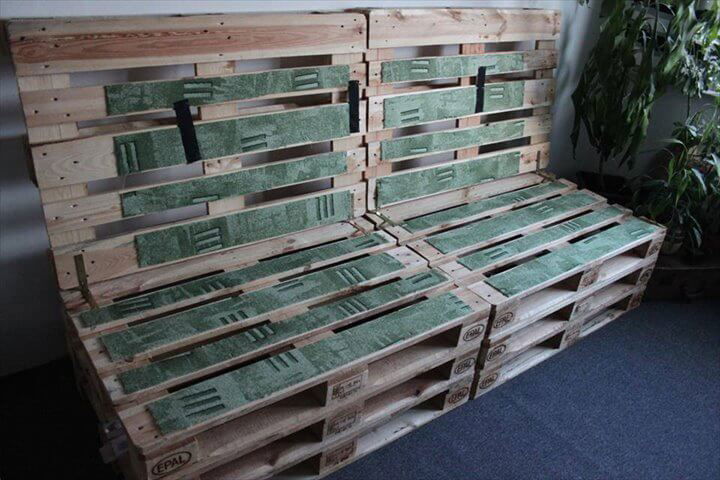 Install the 8 pallet boards to get this fetching and lasting wooden sofa frame. Sand the edges to look brighter and smooth. The construction is super handy and easy as you don't need to cut the hardwood pallets in this pallet furniture project, simply stack them to enjoy a comfy wooden frame for a sofa seat!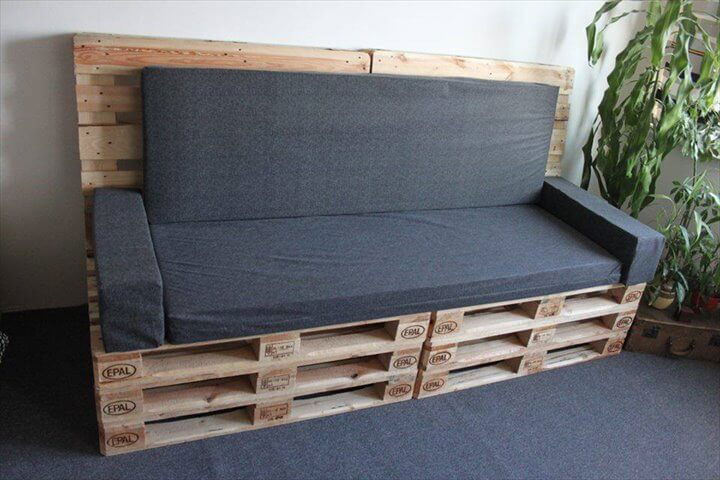 This mattresses for back, seat section and armrests have been bought from the IKEA on much friendly rates! To get a comfortable sofa was never so easy, is not it?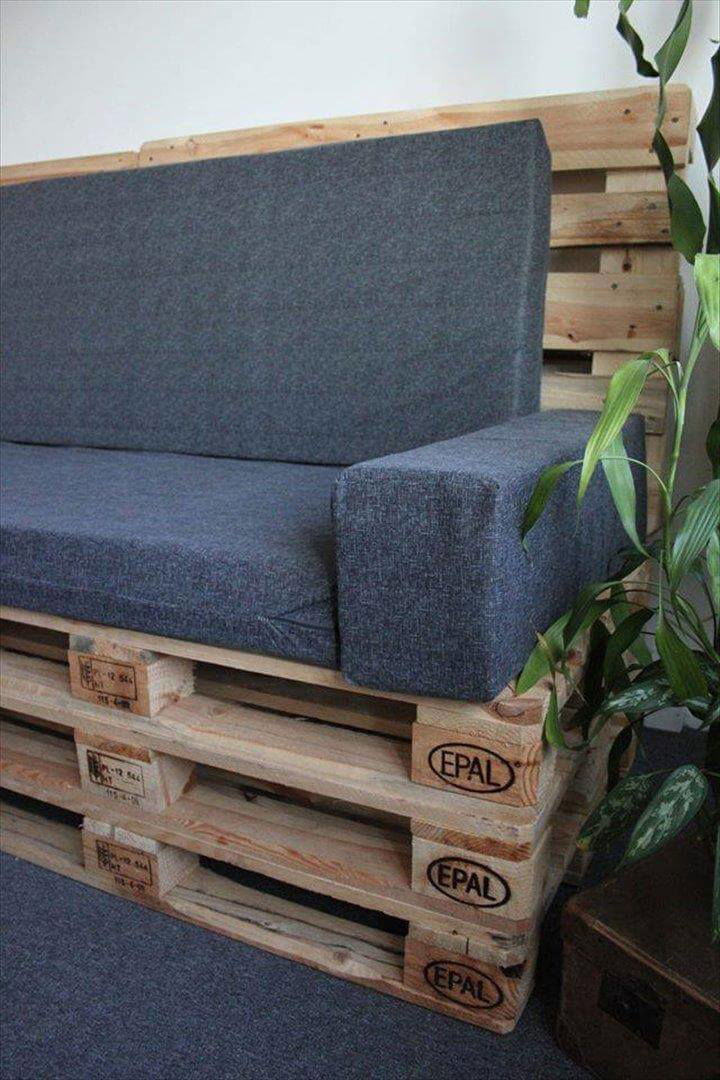 This pallet settee project also leads you to get adorable DIY pallet sectional and L-shape sitting furniture plans for your living room and patio, get ready your home for formal and occasional sitting by doing such a useful pallet projects.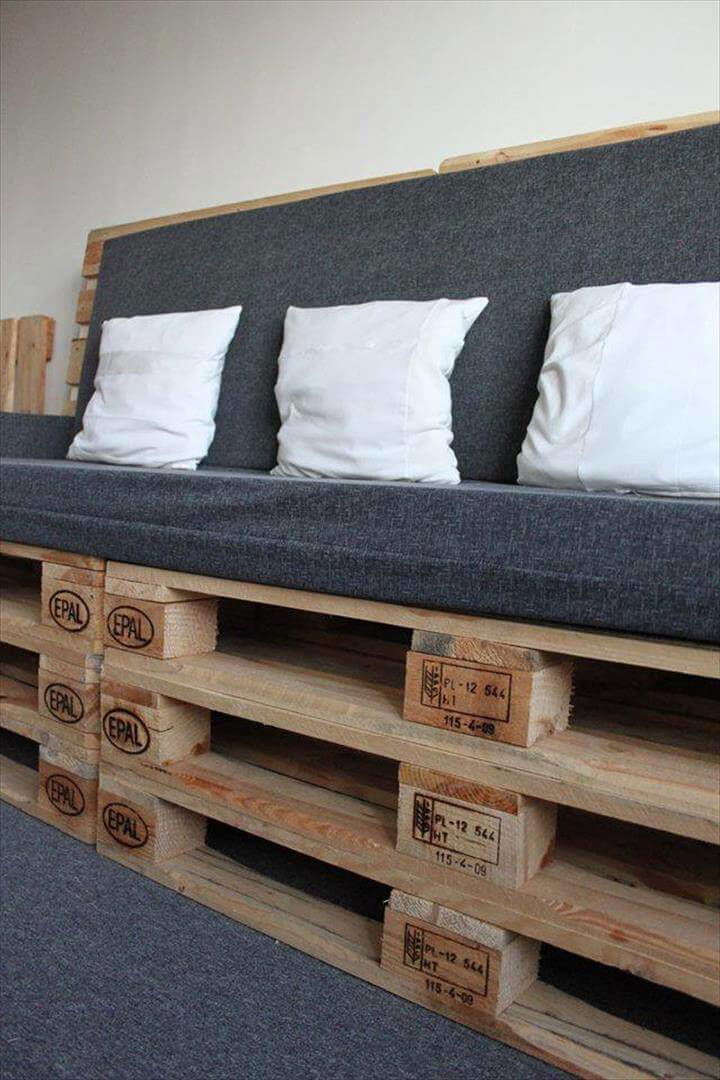 Position this pallet settee to any of your favorite place, throw some pillows to double up the comfort  and fun and enjoy your day!
Enjoy your lazy afternoons by turning it into a DIY pallet daybed which is another good option! Scale it up or down to any size to fit your space or attach the wheels at the bottom if you want to use it at multiple locations of home, wheels will really make it easy to move it effortlessly in either direction!