Sofa carries a great position in home while we talk about a complete and comfortable seating. There are lots of positions in home to be suggested for sofa. We have reclaimed this DIY pallet sofa from rustic pallet wood found at very outdoor of our home. We have cleverly designed a best fitted frame of sofa for out living room to expand the living space of our room on a very low amount of budget.
We have shaped up a DIY pallet sectional sofa design which will rock in the living room corner and has been raised in much sturdiness. We have also given some metal touch to it in form of steel plate brackets and legs to it which give it a trendy style and honorable standing. You can also try this whole makeover at home which is just simple enough like a child's play. This DIY pallet furniture project saves you a lot of money and held very light to your wallet.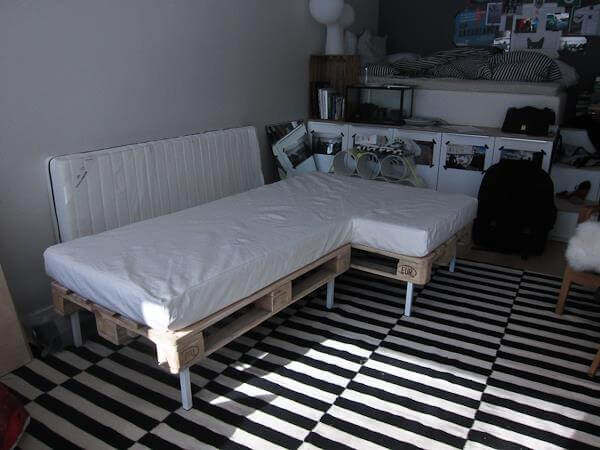 Legs we have provided to it are about 21cm in length and have metal nature, so they can handle a lot of weight. Legs are optional in these DIY pallet sofas and can also be reclaimed from some old and broken up furniture which is just a scrap in home.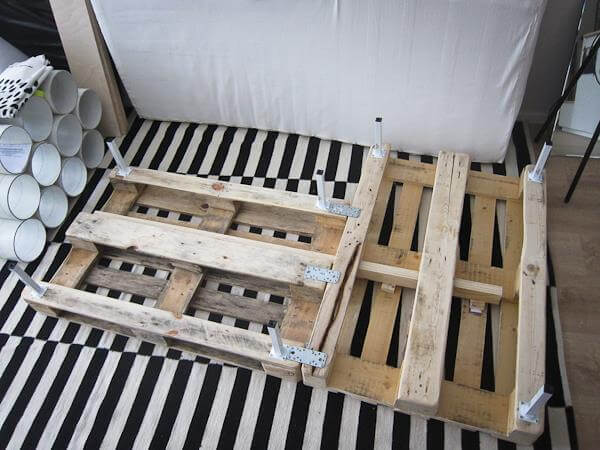 We have consumed almost 2 big pallet boards to attain this beautiful DIY pallet furniture. Both pallet skids have been attached in perpendicular arrangement to one another and have come up with a nice sectional wooden frame for sofa.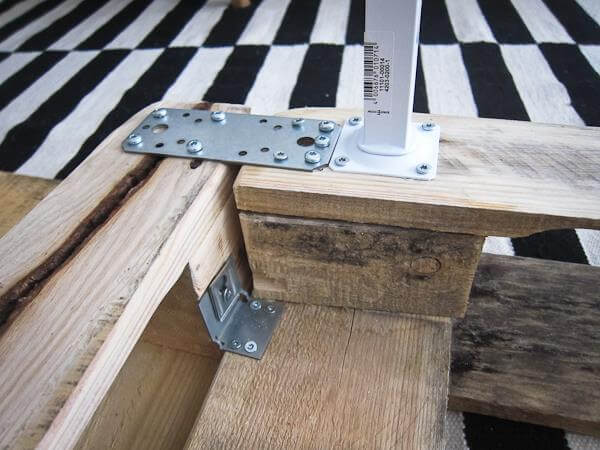 Some angled iron brackets, square metal brackets and some straight steel brackets have been attached at the junction of legs to hold them tight. To go with metal while going for assemble of wooden frame is always a good step in durability terms, wood and metal also give a very charming expression at the same time.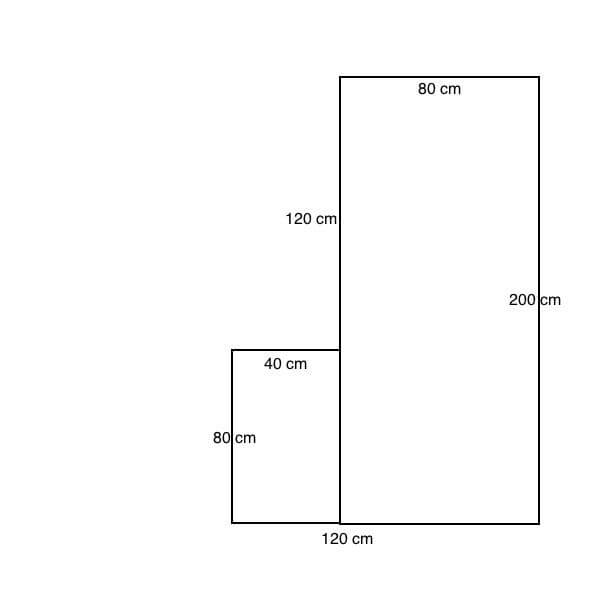 Here we have provided you the dimensions of DIY pallet sofa frame, by taking a look on it you can think well about the living room space and the of mattress size to have a seating according to area and your style.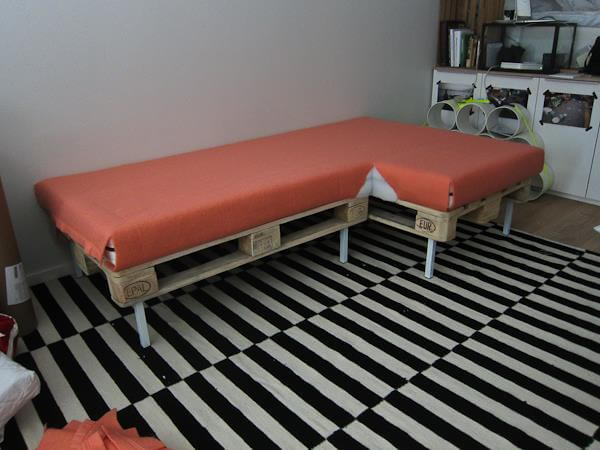 Final and last step is always carries a lot of importance and can make or mar you whole work. So be careful while you're just to finish off the whole DIY pallet projects. We have not gone here for stain because we want that rustic look and the whole sofa designs is looking endearing in this blank wooden shade. You can think for more plan to get it in chic style like varnishing, staining, painting and many more.