Crates are just build with wood to provide a coverage to fruits and other different eatables and become useless after extracting out the fruits just like that of shipping pallets. As we have always said that think differently to the old and useless households and things especially the wooden ones. These are apple crates which we found on rubbish pile in the neighborhood and were lying for nothing but to be ruined and decayed.
By just giving a creative perspective to our thinking we have explored this DIY crate coffee table, a nice serving utility of home. You can find such a crates in abundant by making a tour of your home and surrounding to make a copy of this DIY table at home. Creative arrangement of crates provides a mid garnishing place and 4 side pockets for customized storage. Books, newspaper, TV remotes can easily be organized in any of four side storage pockets.
This table will rock at the mid position with surrounded chairs and sofa, which are the fundamentals of any sitting plan though your home and in any room. It is just simple to make just like a child's play and framework is a piece of cake. After staining precess, table has come up with very cheerful and sweet-tempered appearance.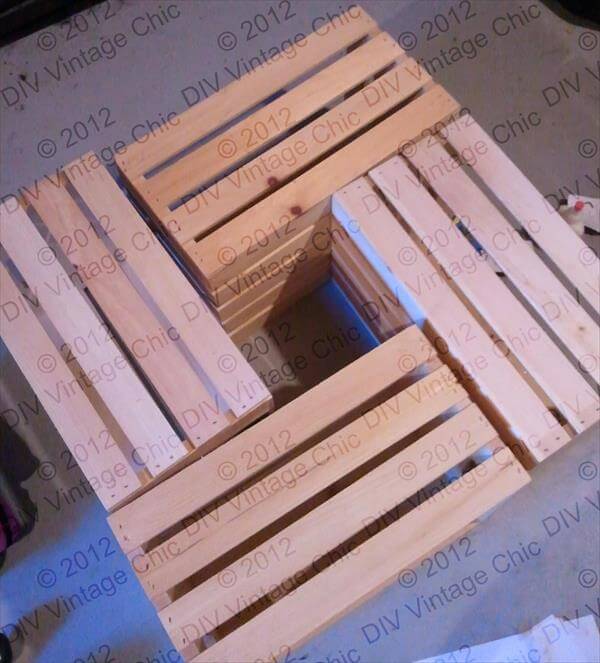 This lovely wooden crate table has perfect side to bottom joint system. We have covered the side of each of four crates with bottom of another crate that gave us this nice shape of sqaure which will definitely be tuned into a cozy coffee table.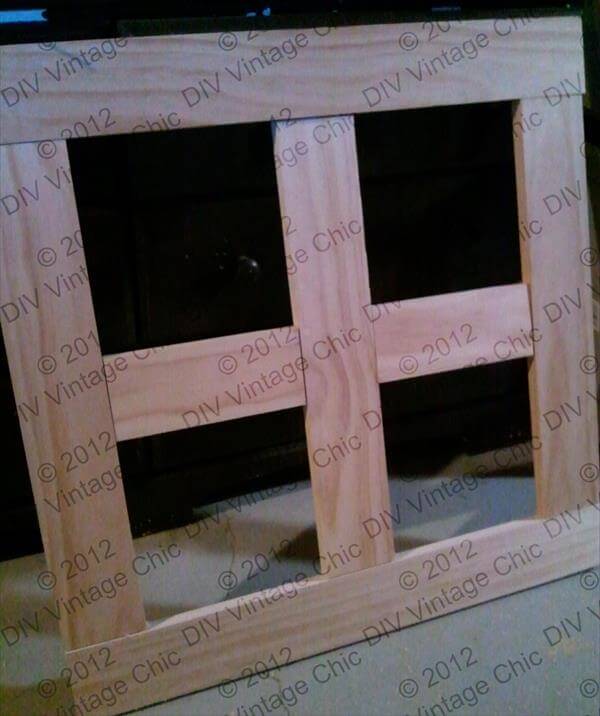 To make a base to carry on crates on its surface we have shaped up a nice DIY pallet wood bracket and glued it under the crates. This wooden bracket will also hold that caster and wheels to make it fast and just a touch in mobility. The planks in this square form has fixed up with glue, a perfect wood adhesive.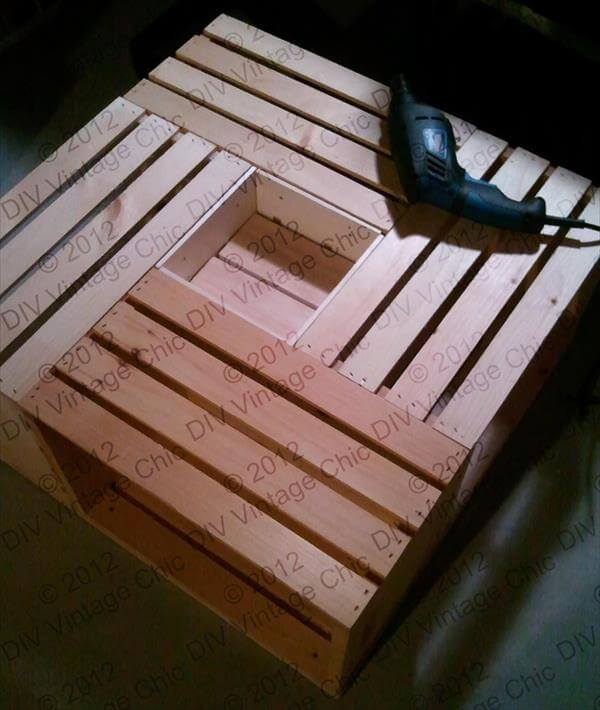 Inner mid square has also been patched up with wood to get enclosed for garnishing and has been glued. the four crates have been joined together in that side to bottom pattern through nailing with nail gun. You can also add up the screws or nuts and bolts.
If you happen to find the crates in ugly and bad looking shape then make them washed first at home with water detergent solution and then sanded it down to get that cool and brand-new wooden appearance. After all this to give a powerful life to be with your for many next years, we have got it stained and varnished.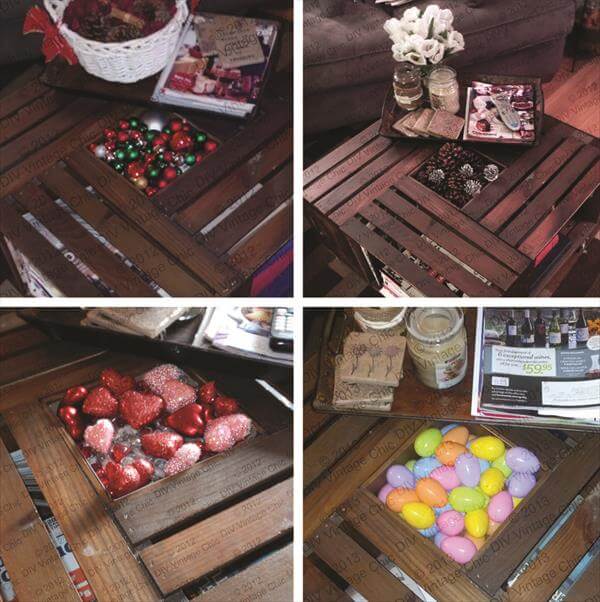 Here are some finishing plans and scheme to vary the garnishing. You can add up some eatables and ornamental toys at the mid of it to get it full on charm. The four types of finishing knickknacks are spectacular in nature and looking very vibrant on rustic and dark brown surface. Go for desired way alterations and modifications at home (which will definitely your creative mind decide) to have in personal theme.