If really love to thinks creative then pallet wood can be interesting subject for your art curiosities. Vintage style of interiors is a great style of past living and is still popular in various cultures around the globe. However, by using some black & white picture and pallets you can also give a vintage touch to your home walls just like these DIY pallet picture wall arts created from mod podge picture transfer technique.
You can select from some art pictures of the past to get them on pallet wood board for a DIY pallet rustic picture frame out of them. You can also frame these pictures art in various ways like rustic and modern to add a personal touch to them. This is another amazing use of pallet wood to give your home wall an artistic and prehistoric view. Such an amazing DIY pallet wood furniture ideas really make us linked with past and are a gorgeous ways to recollect the past memories.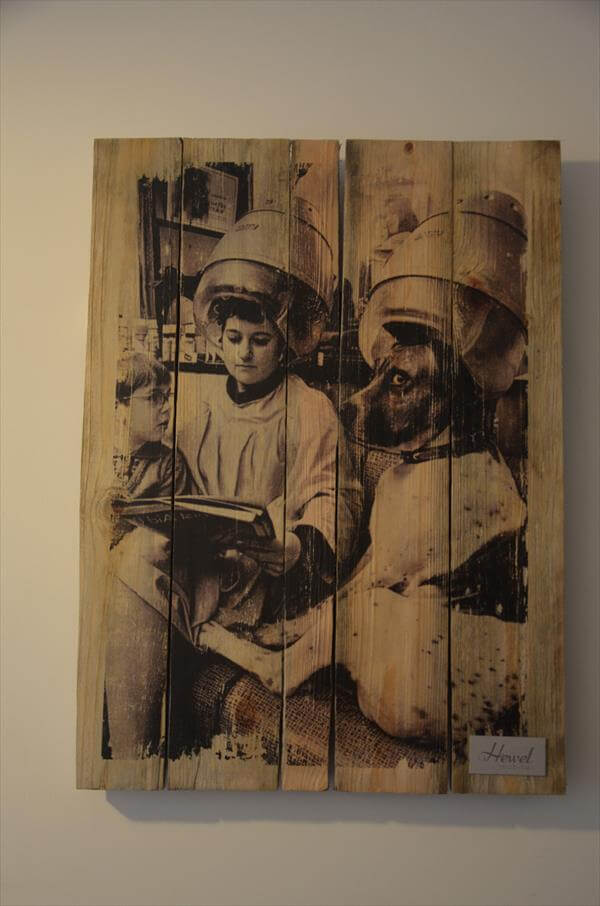 Mod podge picture transfer is a much popular technique to give your picture a wooden textures and a faux appeal as they have been designed on wood.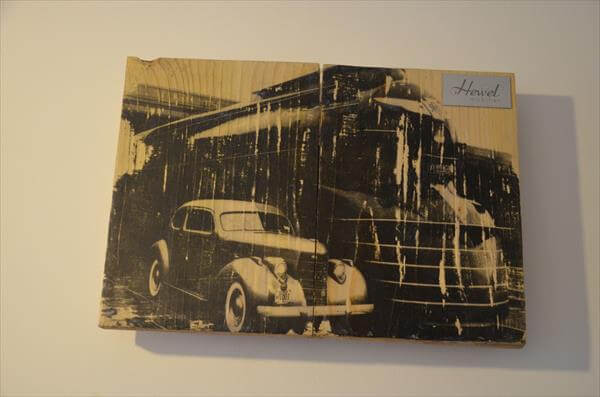 You can collect the picture of some events and aged living style to really get an artful view of your home walls. The technique is very simple and we have given complete instructions about its use in our previous DIY pallet tutorials, check them out to have more useful thoughts about pallet wood reclaiming.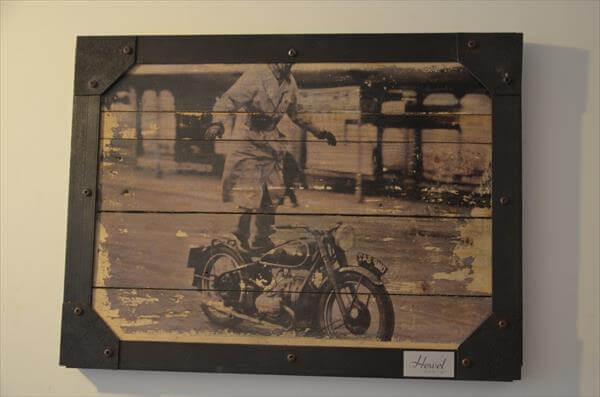 After getting your picture on wooden frame you can encircle the entire frame with metal frames or any other nature to trim the sides of your picture art.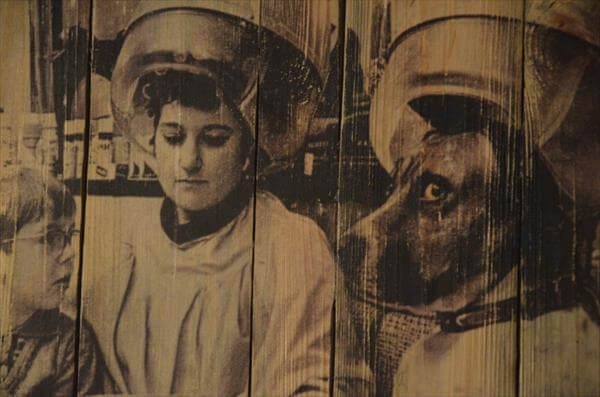 Submitted by: Hewel mobilier
Are not these all pictures looking awesome on wall? You will be happy to hear that we have done this entire DIY pallet project at no-cost, unbelievable!!
There is much more to discover out of pallet wood as it is free of cost wood can easily be accessed which is the main reason of its popularity all over the world.