Really want to go genius with pallets for extraordinary furniture achievements? Time to hack some exclusive pallet tricks that are not familiar to all, simply visit our site to get the daily dose of smart pallet ideas that will soon make you a legendary DIY pallet furniture builder! Today we would like to amaze you with these handsome DIY pallet and old spool benches which can be employed as stunning patio seats or garden benches beautifully! Both of bench designs are pretty simple to install and you can figure out custom measurements to build the custom dimensions of the benches!
Here one bench has been done purely with pallets while other comes with fancy round sides made of separated spool wheels, both are beautiful to look at and comfortable to sit on! Apply the finishing coats and just raise both the visual and comfort by placing final cushions and pillows over! Go with your own creative mind if you are willing to personalize the visual of benches more!
Pallet + Spool Wheel Bench: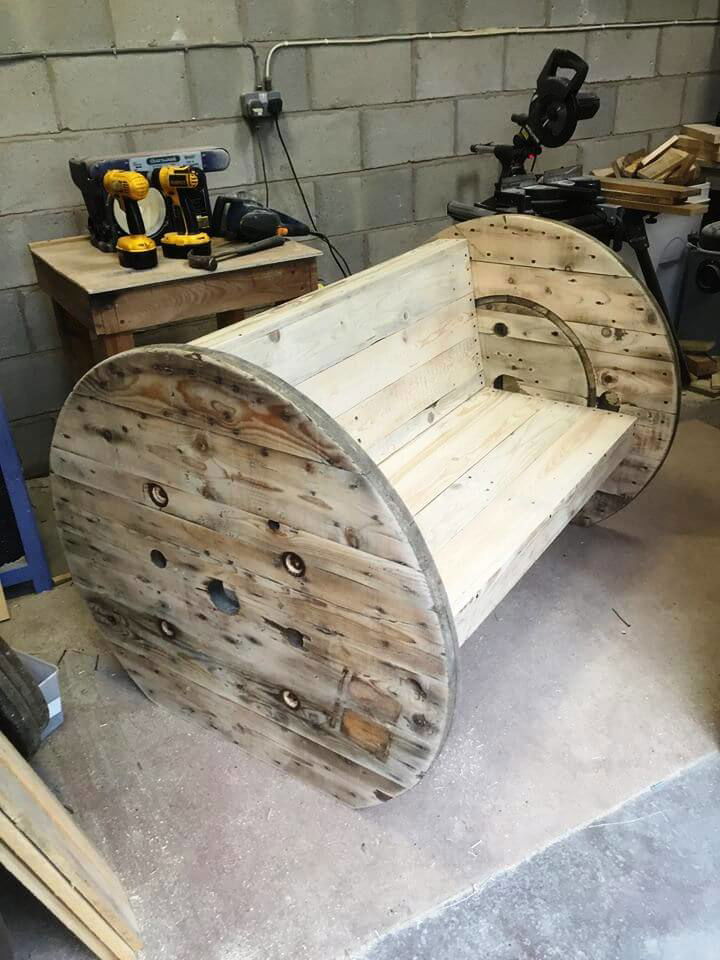 Go for a total deconstruction of a few of pallet skids, put flat the separated slats you will got, to build 2 solid wooden slabs!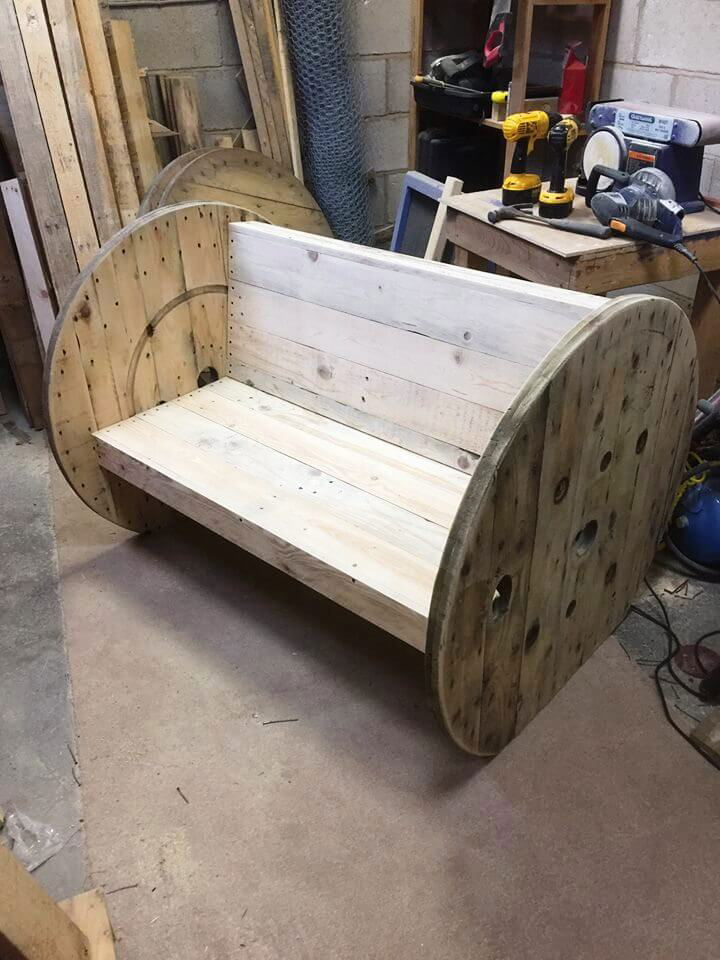 Bring both of the wooden slabs made of pallet slats, in L-shape, this will give your the solid berth and backrest position of the bench!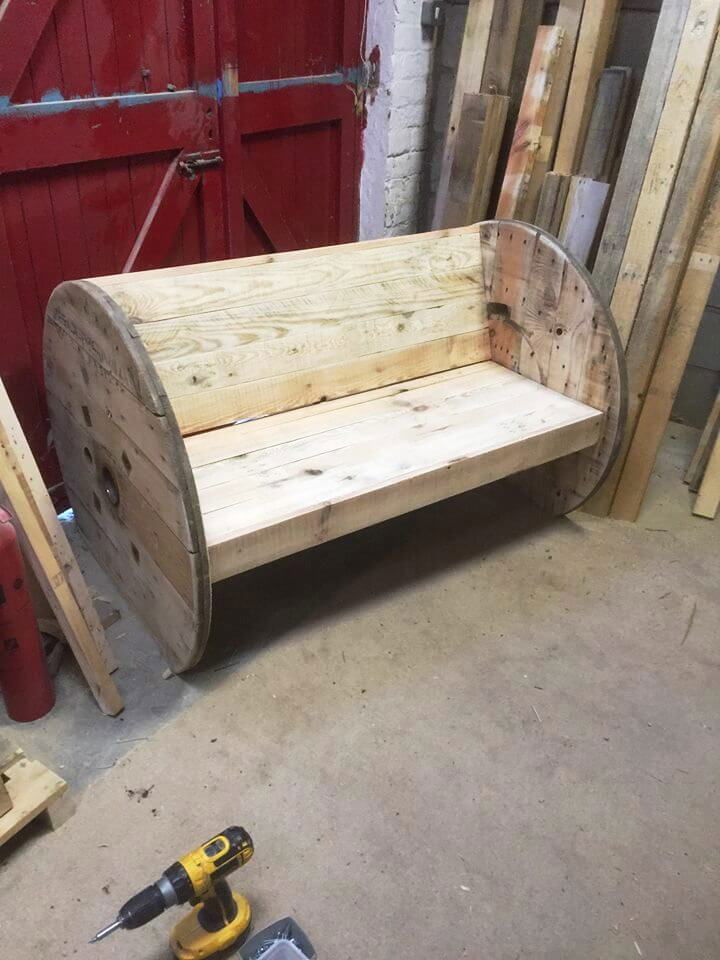 Now finish this L-shape body of the bench by installing spool wheels to sides of it, you will get a fancy wooden bench at the end! Use power tools for instant sanding, cutting and assembly of parts!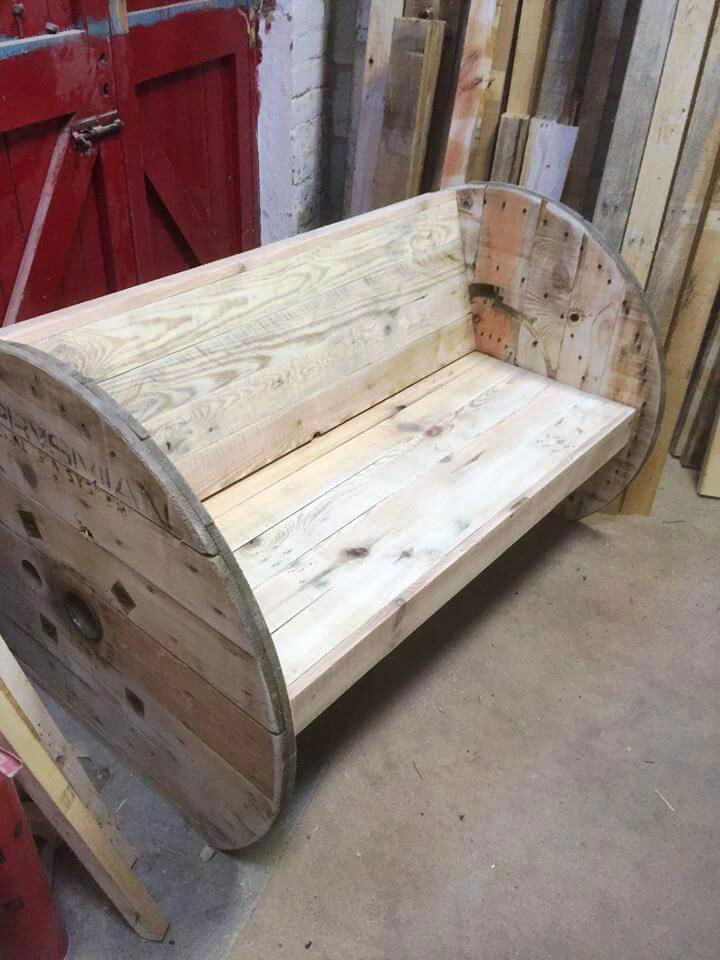 Give sharp straight to bottoms of the wheels touching the ground, for a stable style of standing and that's it! A enjoyable and stylish bench is ready to go to your garden space!
Pure Pallet-Made Bench: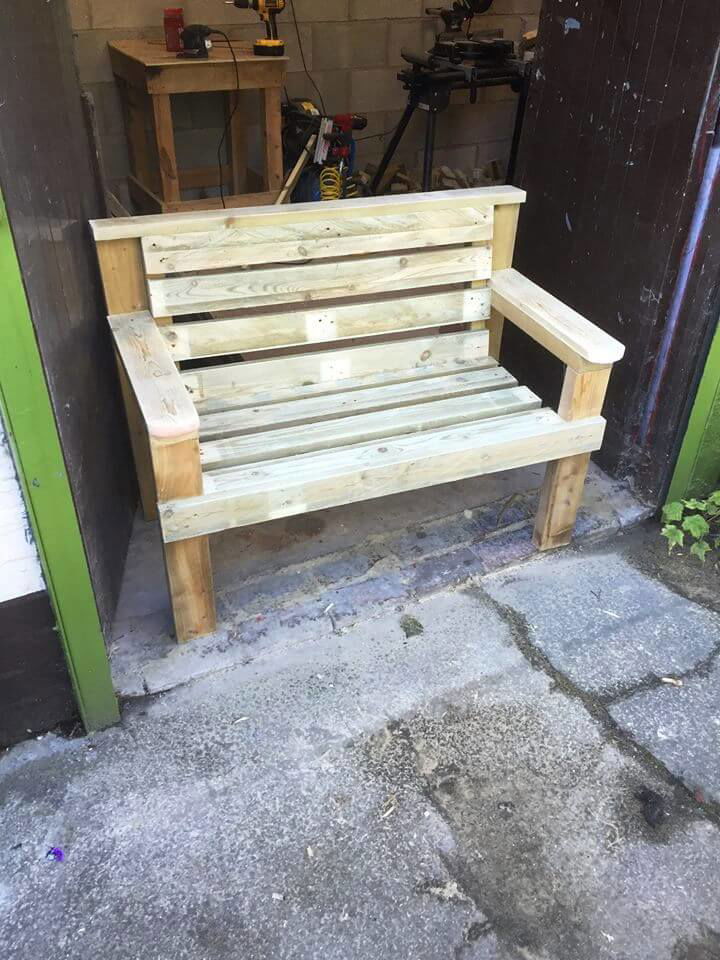 This visually attractive bench design has purely been done using single pallet slats, beautifully packed and put together for an art style wooden bench!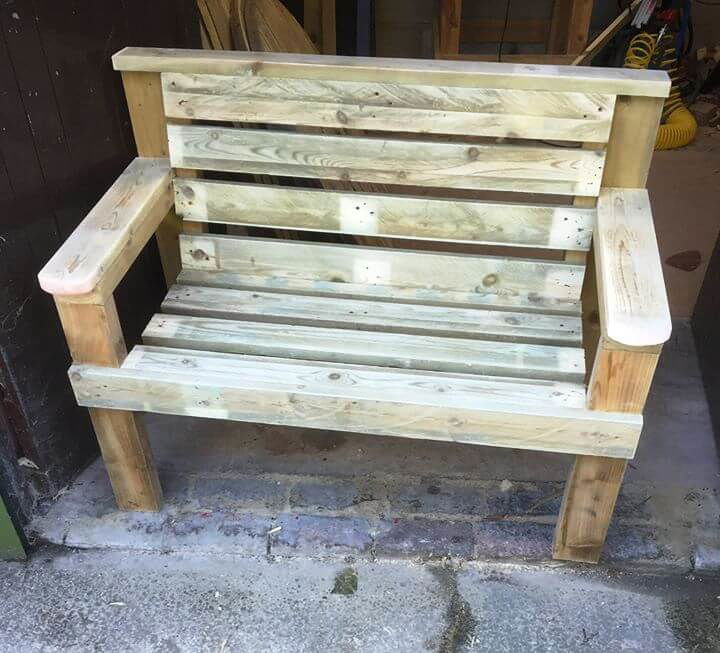 A pretty and arty style pallet projects, done for patio and outdoor lovers, will help them to sit in a style while enjoying the pure weathers!
Made by: Liverpool pallet projects