To build a lovely dog house for your dear pet should be put prior in the list when you plan to take some caring and responsible steps for him. A dog house is the basic need of any pet where they can rest, sprawl and sleep with comfort as their own personal space. So if you are also having a cute little dog in your home, make this utterly gorgeous DIY pallet dog house for him a token of love from your side. There is always an open option to get ready made items from the market but their inflamed prices and their common designs would not allow you to do so.
So better build a cozy shelter for your pet at home with your own hands involving your affection and love in the process which no market bought product can do. This pallet dog house is very easy and feasible in design and you can steal it with a few handy tools and a bunch of pallets in your grip. With its rustic and natural attire it would go smartly with your home decor too.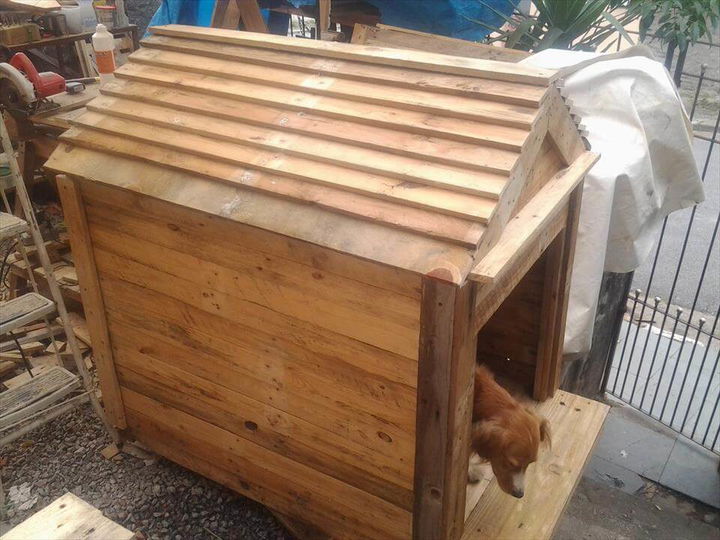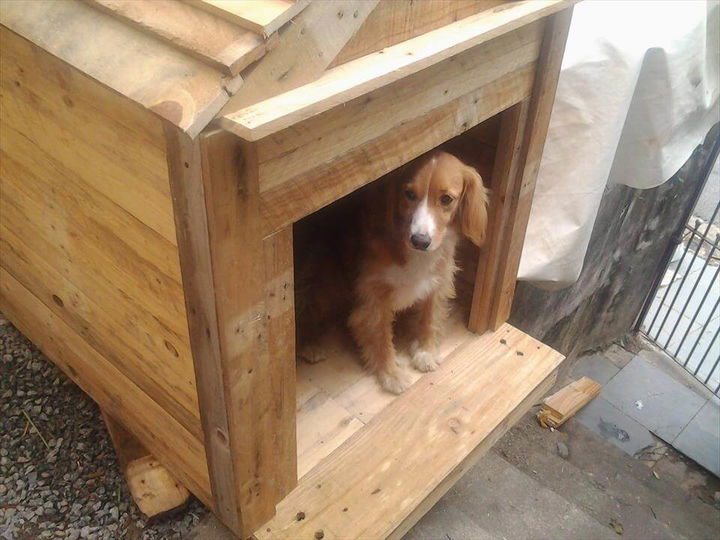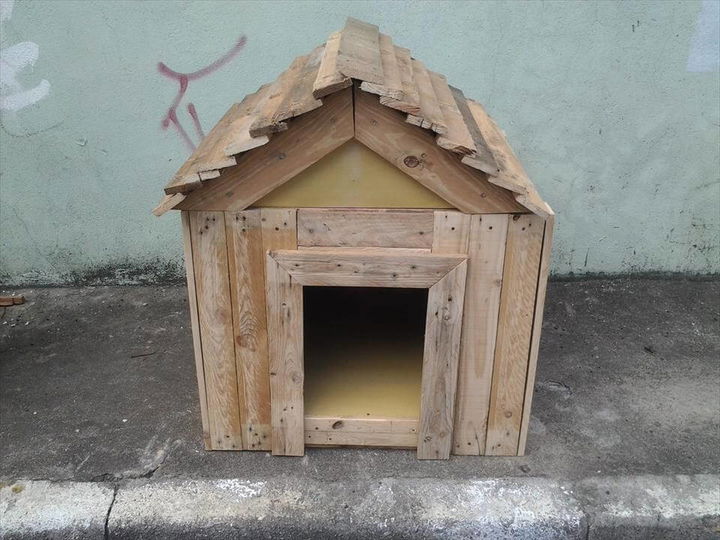 How to Build a Dog House?