What you see in the furniture market is no doubt always gorgeous in design and stylish in shape and one would proudly bring them in their home sweet home. But the problem is with their hefty price tags that are not affordable for the common persons. In pallets you can find a sturdy, durable yet cost free alternative to your furniture possession and to show you an example we have this DIY pallet outdoor dining furniture set for you. After a fun seating set a dining set is the second best thing adding to your outdoor fun and enjoyment as you can enjoy tasty food hours with the whole family in fresh outdoor ambiance.
The set boasts a large dining table and eight chairs around so it's an apt set for a medium family. The pallet dining table is of simple shape with a top and legs and the chairs flaunt an arm free design and square base made all from the pallet cut pieces. Here it reflects the natural finish gained after sanding and can be stained with your desired hues for a more beauty look.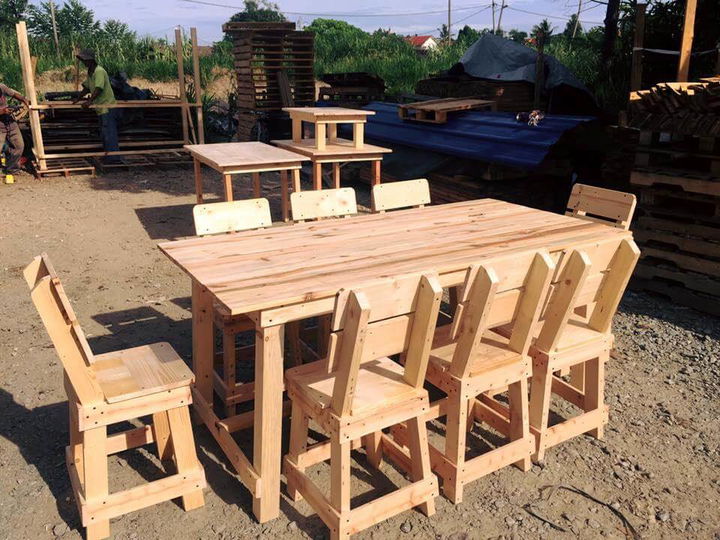 Dining tables are one of the things that burn a big hole in your pocket but now can be made at cost free rates with the use of recycled pallets at home.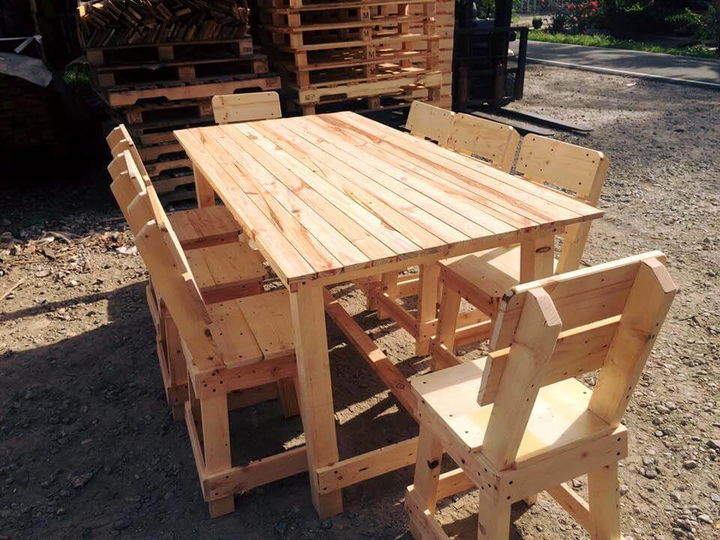 The dining set comprises of a big table and eight chairs around and thus is a complete fun spot for a whole family to dine together and have a great time every night at eating hours.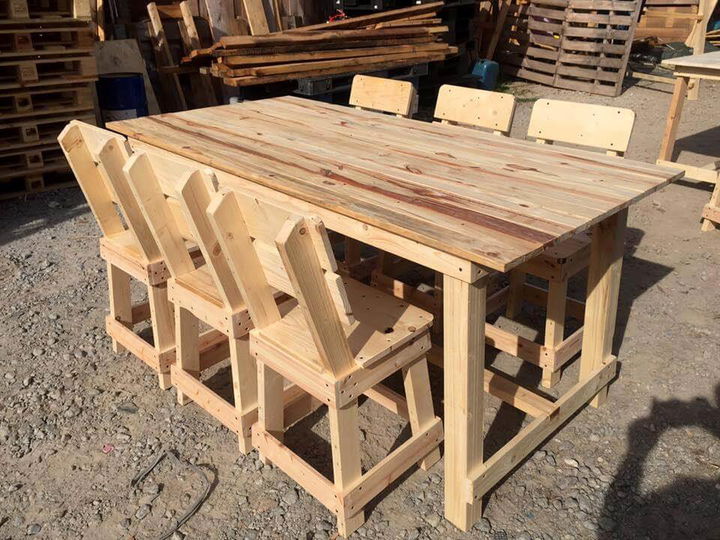 The dining is simple in design made from the long pallet slats and the chair boasts a arm free design and have been also installed with the custom cut pallet slats stacked with nails and screws.
Made by: Pallet DIY by Carissa Enterprise