If you want to arrange a set up for better growth of your children and also wish to get them indulge in outdoor activities but the only hurdle is the shortage of money and the budget, then go with this self constructable and endured plan to have a DIY pallet playhouse at your favorite outdoor location of your home. The idea is very handy and atmosphere friendly and becomes more prominent and center of attention when we see the budget tag on it
The behavior of this likeable playhouse is extremely absorbing and encouraging. About in two days at afternoon we got it to give a warm welcome to home outdoor. You children will love to play with this homely prepared tiny home inspiration. The exclusive and personal name letters and a mailing box have also been involved as a part of house. The construction has been done on a big pallet platform to be off the ground to a certain level and handmade DIY pallet stairs have been fixed to access the door.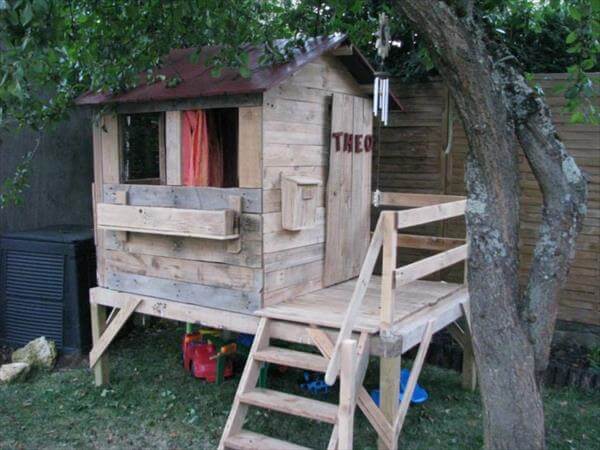 People mostly plan playhouse near the tree to enjoy the rains and playing in summer afternoons and they are great fun for children along with better learning and playing. This can also be great refuge in hot summer to avoid hot sunshine.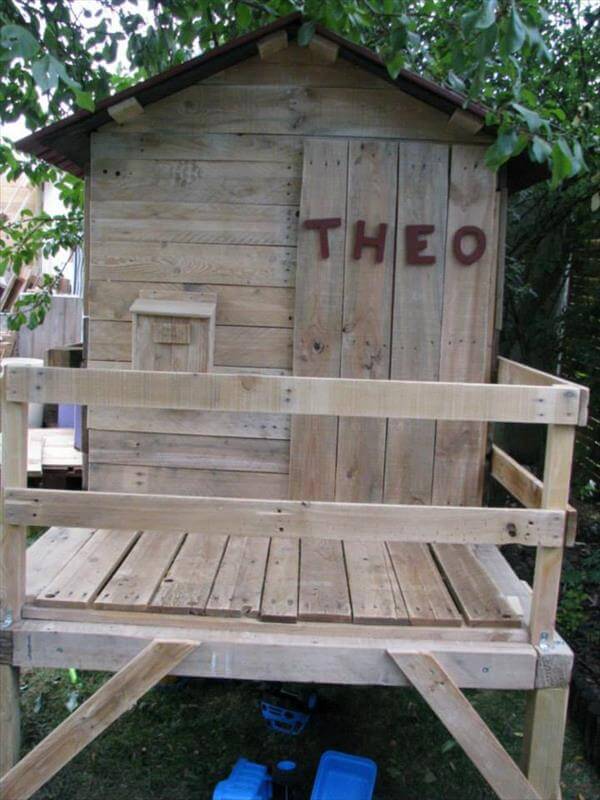 The main entry is badged with name letters which can be customized and go for any name spells. The whole base of this homely prepared cut playhouse is supported on a huge pallet bench platform to elevate it to a certain it for great looking and to avoid harmful insects.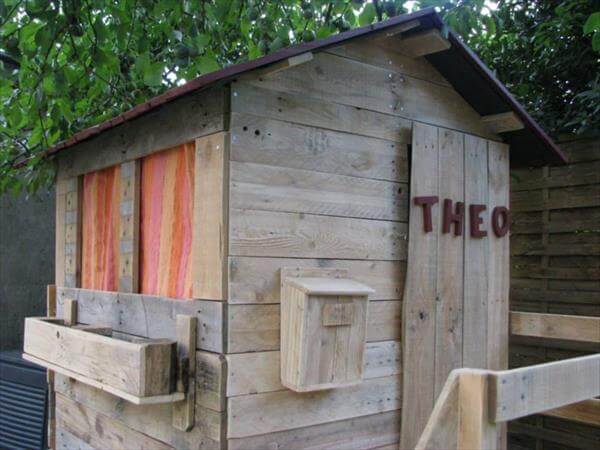 The model is great example of self working and looking very genius due to certain applied and handcrafted feature like the window supporting shelf and the letter box just close to main access point to home and entry way. The chevron roof is the high point for charm to it.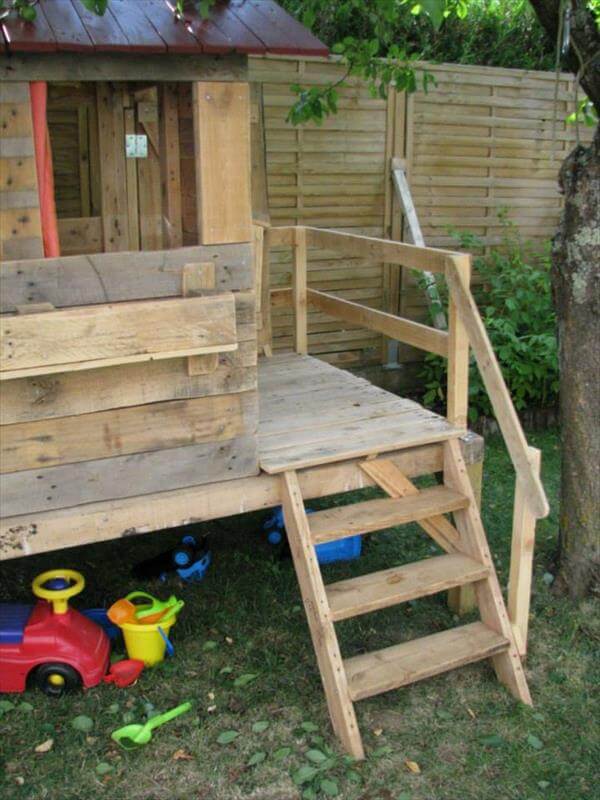 The framework criteria under goes many wood organizing and rehabilitating steps and operations like gritting, varnish and stain coating, cutting and assembly of all separately prepared featured components.  The connecting and adhesive need have been met from glue, nails and screws through own effort.