If you remain attached to the pallet wood, there are lots of ideas and perceptions to adopt fashion standards in life. We are not only concern to human beings through recycled pallet furniture plans but we have also done some thing cute and alluring for their pets too like this DIY Pallet cat house. We have done it in grace with salvaged pallets. The little cat residence has been made lush with appealing and attractive cat sketches and animation pictures.
The entrance has also been executed cat special by giving front door a cat headed shape through fine cut wooden tool. We have hanged it at very outdoor wall of our home, you can go the desired targeted area of your dwelling. This antique, well set, rustic and unique piece of DIY pallet cat house can easily be regained through broken wooden parts and pallet wood. Provide shelter to your lovely cat on a happily budget plan.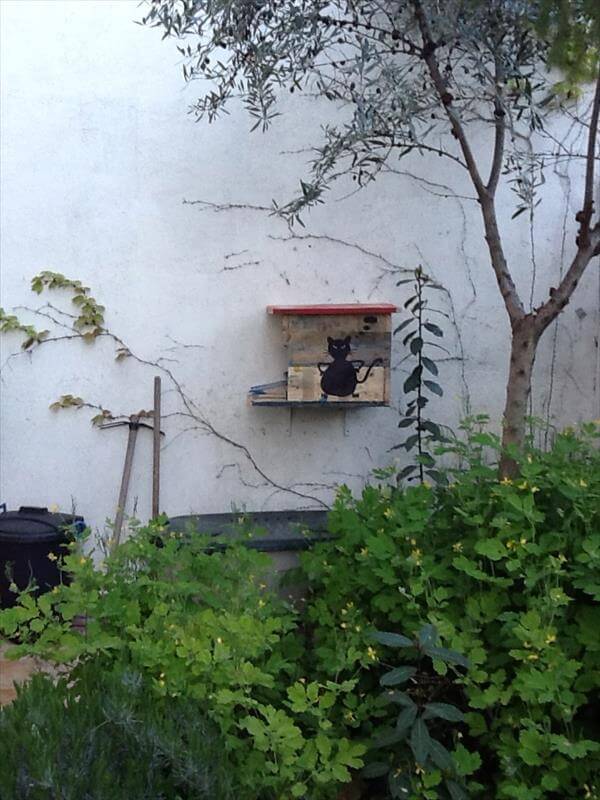 Choose the area that your lovely cat would like to adopt as dwelling. That of course wood be in among the natural and forest looking outdoor, or rushed tree areas where there would also be a high probability of yummy mouse to be found, just joking!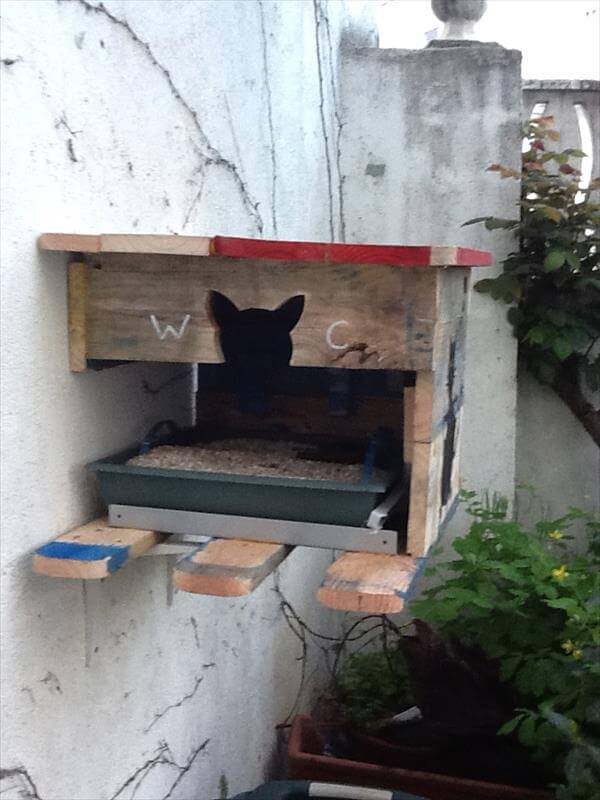 The dimensions of home prepared model can be adjusted and modified according to the size of cat.  You can plan a varnish process for your cute cat residence to be coated on it for better wood grain looks.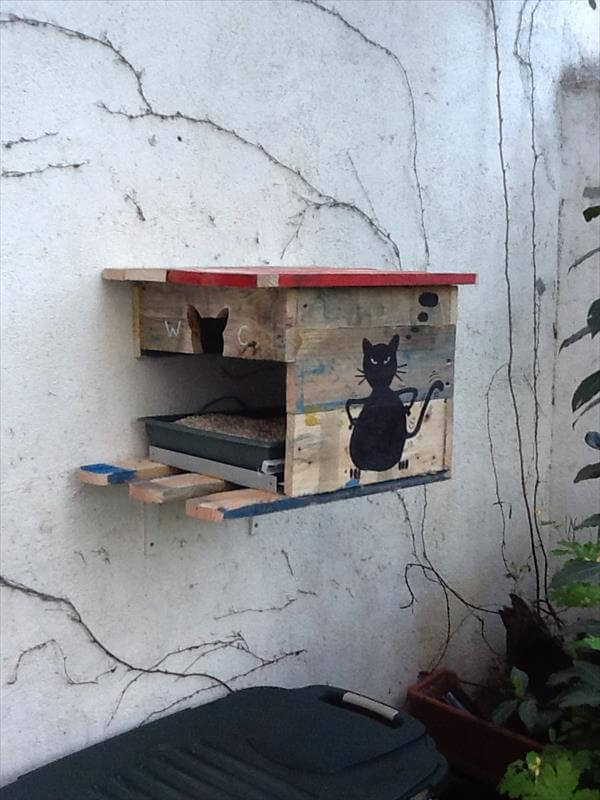 Submitted by Atletico de Madrid!