In summers the children get bored by getting limited in home, why not you do some extraordinary for your kid's outdoor entertainment to be out of the home for fun. For great outdoor activities and playing of children summer we have built this DIY pallet playhouse which will held much precious and likeable to kids for sure. Pallet wood is so kind to us that gave us this beautified pallet playhouse idea for our kid's playing station.
You can also built such a playhouse for you kids to get them busy at summer afternoons with so simple and handy framework done on pallets. Tweak your hands and demand a little bit extra from pallets. This DIY pallet shed can be scaled up for a an outdoor residence in green outdoor for perfect summers and winters. We have given it really a kid's special look by adding the windows, a chevron room and some miniature pallet stairs for a charming and graceful entrance.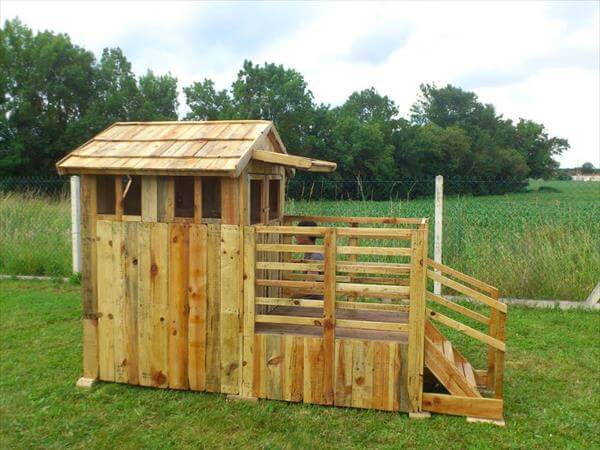 First of all plan the area for your shed and playhouse and then make the base to get it little bit off the ground, you can also make use of concrete blocks to raise your target to a certain height.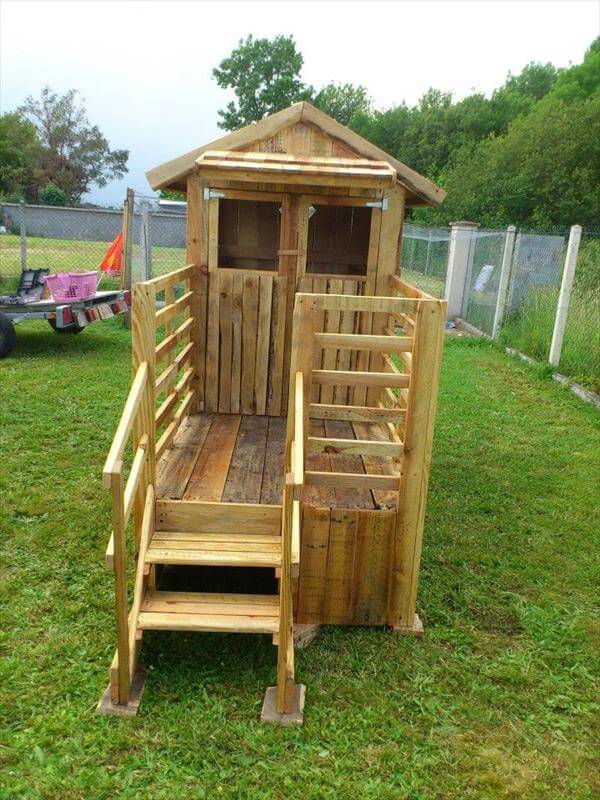 Dismantle a bundle of shipping pallet boards to have a pile of individual pallet pieces to plan the components of this pallet playhouse. We have prepared each component separately to go well and precisely in whole of frame work. Right selection of tools and accurate measurements will yield better results in short time.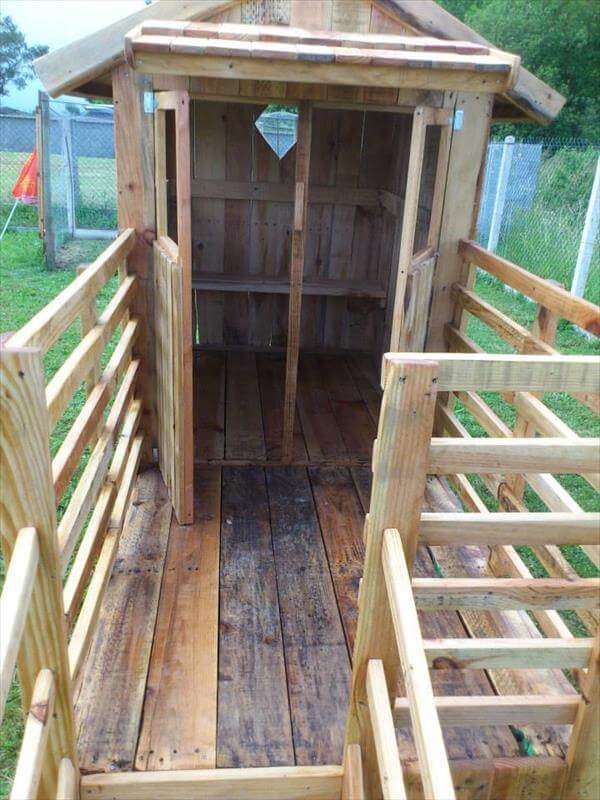 We have built the double door main entry and added the vintage hinges to it for effortless and functional opening and closing. The DIY pallet fence around the shed will make a little bit small kids safe to play in it moreover it also jewels the whole design remarkably.