Are you really missing the outdoor fun of feasting, eating and long conversations? If you are missing a well renovated outdoor place to have fun then we have a great DIY pallet project to get a chic party place on a budget. We have remodeled a cozy DIY pallet kitchen at outdoor to let the fun and enjoyment start at winter and summer nights. Really cheap type of budget has been spent on all these chic renovations.
We just need a lot of wood to get our kitchen functional and shipping pallets really provided it to us at no-cost. We have made the DIY pallet cabinets for our kitchen some charming wooden wall textures and lot of cozy wood works for our roof and doors to get the perfect rustic wood theme.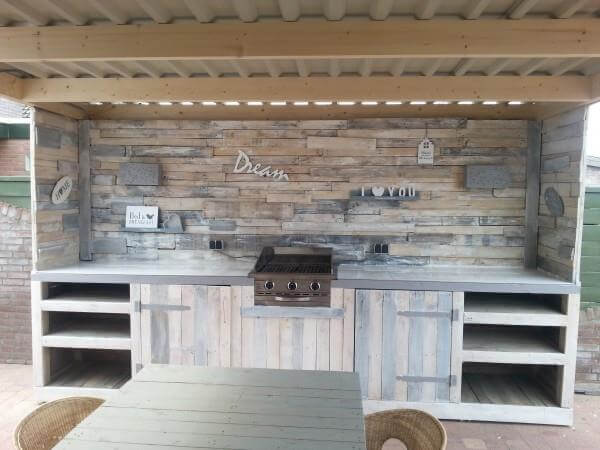 If you are a coffee shop runner then this type of remodeling can save a lot of money. You can target such a nice wood work scheme for really customized rooms and areas which you really desire to look vintage.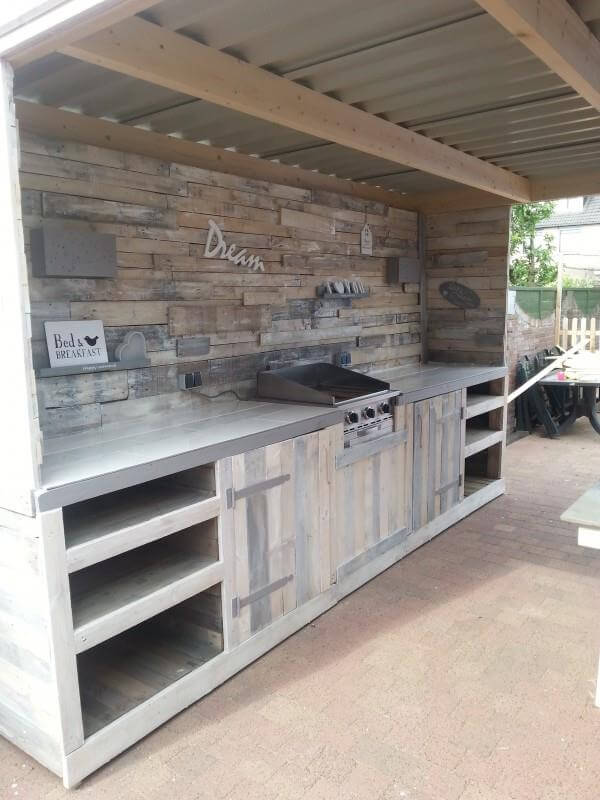 Such an outdoors are just much helpful to get the shade in killing sunlight of the sun and will also be a great summer beverage and drink point. Every furniture item and wall texture which you getting more visually attractive has been reclaimed out of pallets.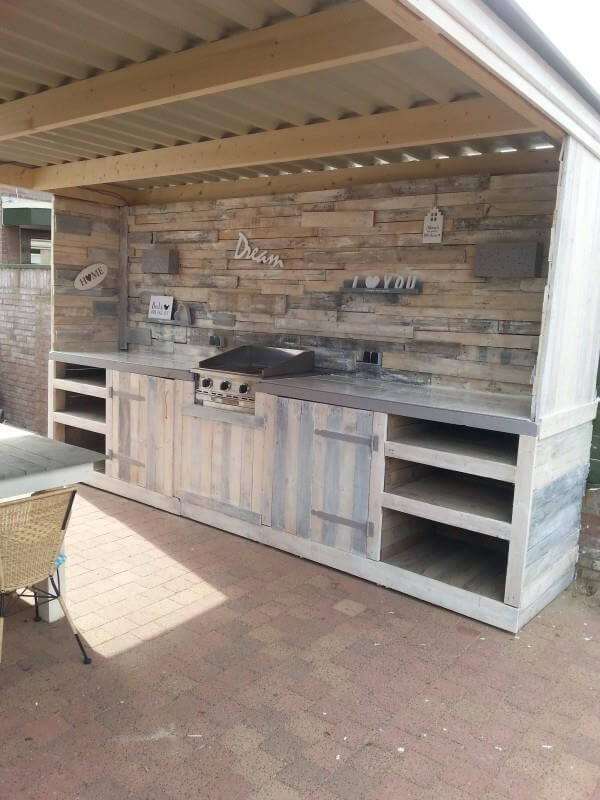 Just get the pallet boards and make the separated into individual pieces to plan the wood wall paneling and wooden pallet furniture items for your such an outdoor kitchen.