While carrying out our "Dream Home Decor" project we often get stuck on the two extremes, "Is it too much or too little?"
The same question pops up in the mind while setting up the coffee table, dining, and even side tables. This becomes an even bigger challenge when you have to adorn round spaces, like round table tops. In contrast to rectangular or square tables where you can work with sections and fractions, decorating round table tops is quite a task. As there are no particular dimensions to work with and create a sense of symmetry. So round table tops are "the spot" where your aesthetics are challenged the most!
Most people go for a single centerpiece, but there are plenty of other ways to enhance the round table tops. Here are some exciting ideas to elevate your round tables with some simple items. You can quick-raid the nearest glass shop to get the decor items or just use what you have.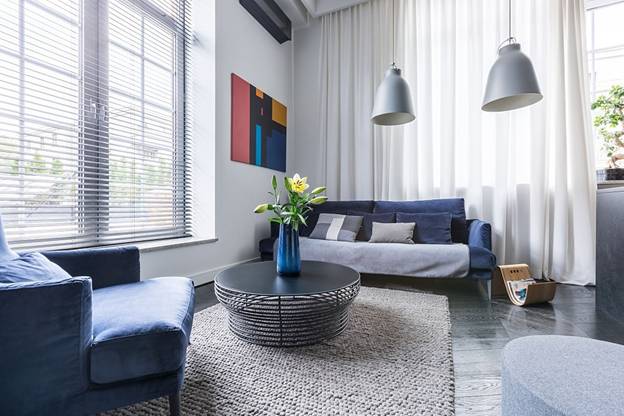 Let's explore some fascinating decor ideas now!
1) Create an epicenter
Going with the flow, let's start with the conventional method of creating a focal point in the room. Round tables are typically used as the highlight of the room. When paired with a single statement centerpiece, round tables sure become a sight for the sore eyes.
For centerpieces, you have a whole bunch of choices. You can go for some crystal centerpieces, add a vase, a flower basket, or a circular table tray to bring the round table to the spotlight.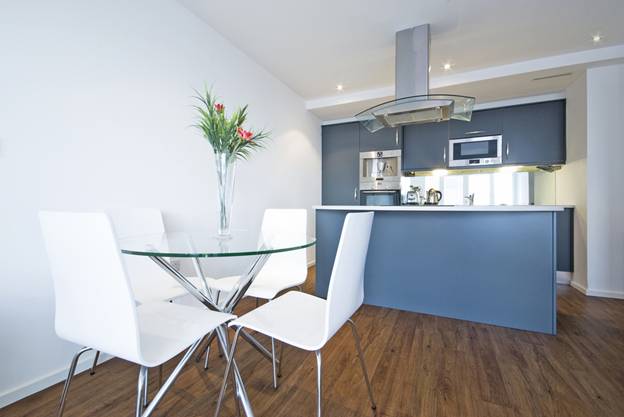 2) Round up some plants in the center
Greens never fail you!
Be it square, rectangle, or round tables, a collection of succulents or houseplants at the center of the table is elegance personified. Go for a vase and bring the colorful flowers in. Flowers are the most frequently used way of bringing life to an otherwise dull interior. You can go to the garden and bring some fresh flowers every day to draw the refreshing vibe in. However, a colorful paper bouquet will keep the spring intact in your home all year long.
Instead of investing in some expensive vase, you can DIY or use some recycled perfume bottles or wine flasks to add a touch of raw aesthetics.
3) Dig in some symmetry
Symmetry on a round table top? Seems like an impractical idea. But, you can achieve it with some simple things and an easy setting.
It's a great round table top decor idea for people who appreciate symmetry and balance. Place a succulent or other houseplant at the center of the table. You don't have to go overboard with the greens in this frame, a single snake plant or a jade plant would be enough for some crisp send-offs. Now pile up two or three books and make three stacks. Place the stacks of books around the plant at equal distance and create a sense of balance in your decor. It's a space-savvy way of creating symmetry as you still have enough space to place the drinks and plates. This setting also adds character to the interior by showing your reading interests.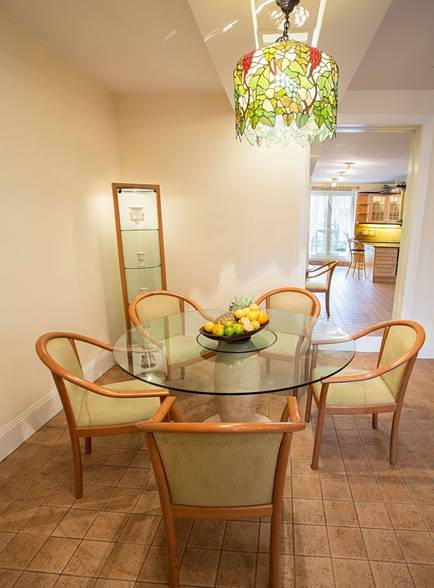 4) Go round and round!
Another way to compliment the round table is to experiment with different proportions while staying true to the shape. Use the concept of concentric circles to decorate the table.
Place a round table tray for the groundworks. You can either divide the tray into sections or create a well-balanced mess with different items. Set a small succulent with a stack of books, pair it up with a small art piece or ashtray. You can top off the setting with a simple scented candle to create a warm ambiance. Everything on a table tray helps you create sections in an integrated aesthetic design.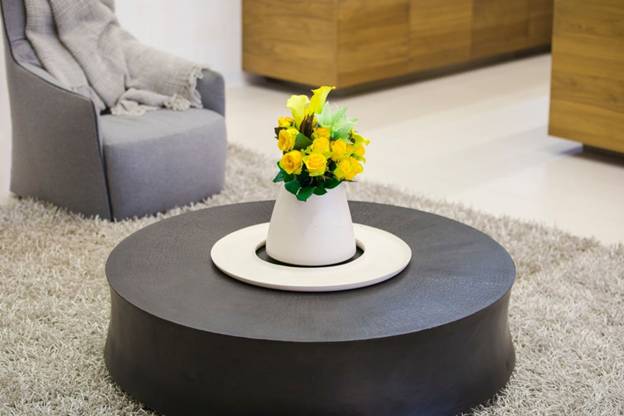 5) Work out a mess
A jumble of art pieces, houseplants, and magazines look great on a table with geometric table. Could the round table also pull off the mess effortlessly?
Well, let's try it out!
Different elements with a messy arrangement on the central roundtable is actually a rip-off from the glass shops with exquisite table decors. Place a jar with flowers or plants, add some magazines, some art pieces, one or two vintage table trays or sculptures. Experiment with the arrangement. You don't necessarily have to settle everything in the center. You can leave the hotspot and use the side spacing as well to work it out.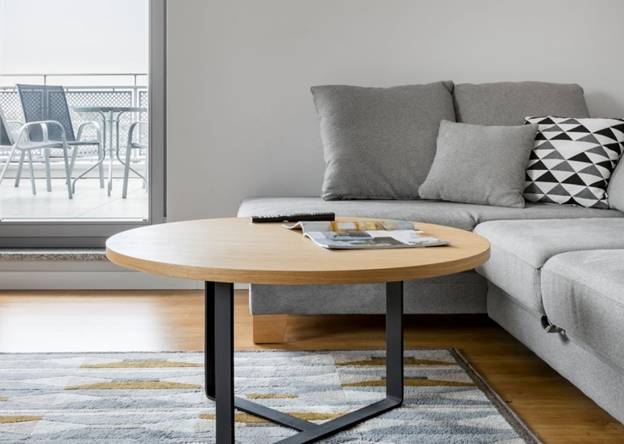 6) Square it up!
Pair up circles with geometric shapes.
Choose a square or rectangle and stick to the shape. Let's work with rectangular shapes here (obviously, because we have more rectangular things around us). Stack up two of your favorite books. Don't pile up too many books or it will break the delicacy of the arrangement. Put an exquisite paper holder or an ashtray over the books. Take the simple rectangular table tray and put a candle and a small houseplant. And there you go! A sleek and effortless way of enhancing the round central tables straight from the glass shops.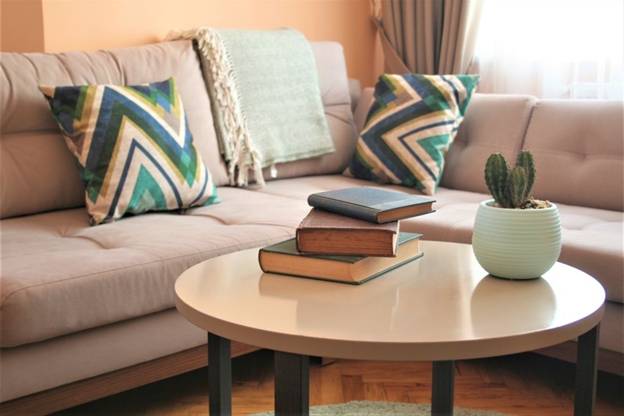 7) Quit waiting and Spruce it up!
Stay on board with your decor ecstasy. Take inspirations, mix and match them with your creative spirit and create a master arrangement. You don't have to spend like a sailor on high-end decor items when you can make a statement with simple things of everyday use. Or you can always DIY and add the raw feel of your personality to space. Experiment with your ideas and make your interior oh-so-prefect!