Recycling is a great art to use an object over and over again into numerous different styles and ways. Wood is the most favorite material for recycling and we can do a lot with it using out master minds. Now we are here to share with you an very affordable example of a bar table having multiple cabinets and drawers. Have a look on this joyful DIY pallet bar table, made purely with 100% reclaimed material of home. Main ingredient is the pallet wood but the wood from a mid century inspired home has also been recycled for this amazing crafting work having barn and pine wood nature.
Elegant mirror work that brings the entire design into prominence has also been done using the old mirrors from a waterbed of 1975. This dominantly functional style of ledge or counter and bar table will really rock in both of your rustic and modern interiors and have been built just to last, inspire and amaze!!!!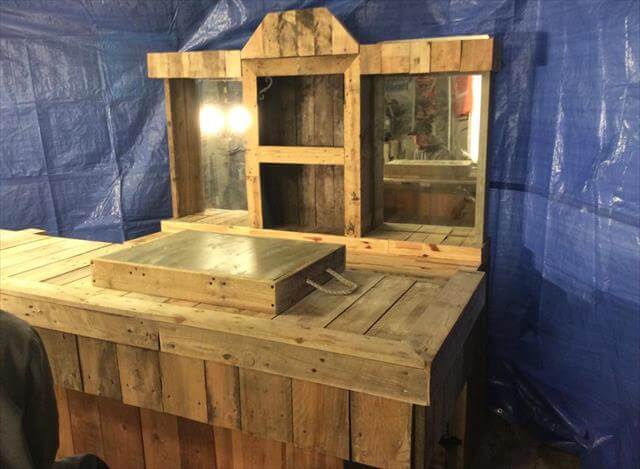 The design is super hit and has comes with amazing functionality. Creative work is just visible to hop into the master minds of the designers. .
Manage a good stock of pallet boards and make them stripped up one by one according to required supply of wood for this mid century inspired layout of bar table.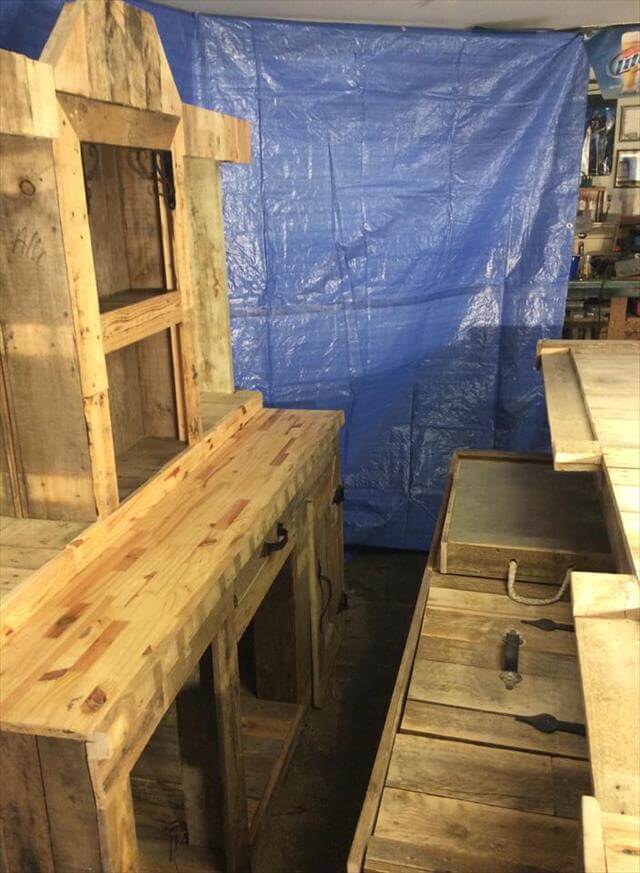 A perfect showcase, serving tray and a front counter or ledge are the elements that are responsible for unbeatable serviceability of this handmade bar furniture.
Make the wood gunk free if you have gathered them from a dirty resource. It would be better to give a soapy wash to remove the dirty spots and gunk.
Wood has been gritted to light bright tone of wood for amazing shine and grace but still has the aged character for a vintage inspired furniture appeal.
Hinges, cabinet door handles, drawer pulls and other hardware has purely been reclaimed from home so total prices of this study bar table is just zero.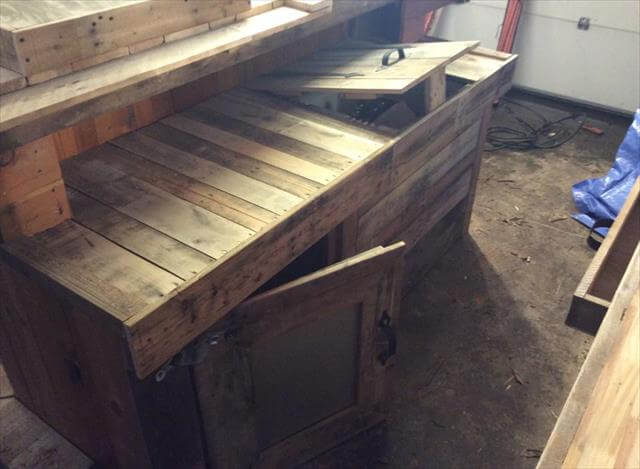 A large counter has also been build that gives a large space for secured storage and also provides a flat top to serve your drinks and beverage. Design looks rustic but is much systematic and you will surely find yourself with its fertile wooden creativity.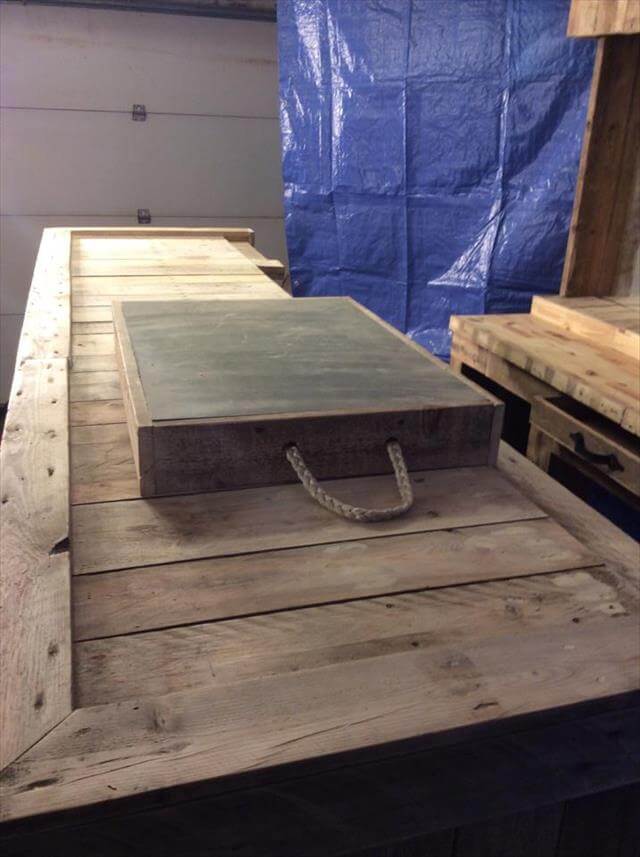 A nice DIY pallet tray has also been build to be on the table, provide with nautical rope handles for easy way handling. You can drag and drop different stuff with the help of it while enjoying in this prehistoric styled bar area.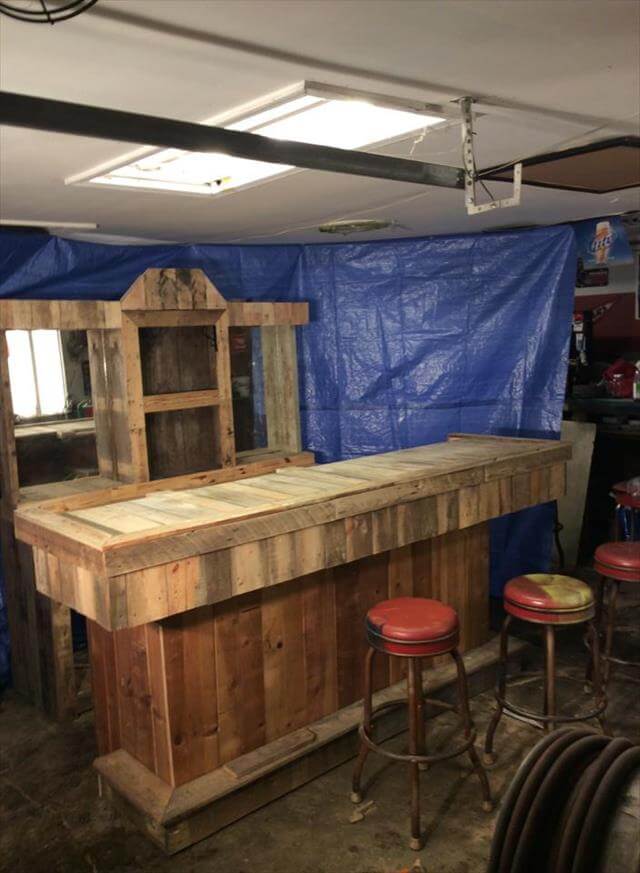 Submitted by: Ryan Ramirez
The design comes with perfect and focally stimulating framework of glass fixed to adorn the showcase cabinet doors so one can easily see through it to take a glance at inside material. Entire supply of this adorable glass work has been got from an old waterbed and has been reclaimed to serve as perfect glass doors to this bar showcase setup.
Counter is long enough that it can accommodate almost 4 people to sit in front of it. Amazing DIY pallet furniture projects to add a luxurious character to your favorite place in your home.