Headboard are aesthetic addition to a bed to make it accomplished and dignified. Headboards have very functional historical background in making the bed isolated from cold and heat. Now a days we see a trend of it and is considered an important part of the bed. We have also constructed it in rustic form to be as a head of the bed. We have just made it simple in design and architect otherwise they can also be construct with storage spaces and side pocket for personal accessory and books.
We happen to find a sufficient supply of pallet at some distance from our home and all pallets were in weathered and worn condition. We took it creatively and found it appropriate to form a rustic component of our bed. Time spending on this DIY pallet project is of very short interval and construction can be done at home without any trouble or complications.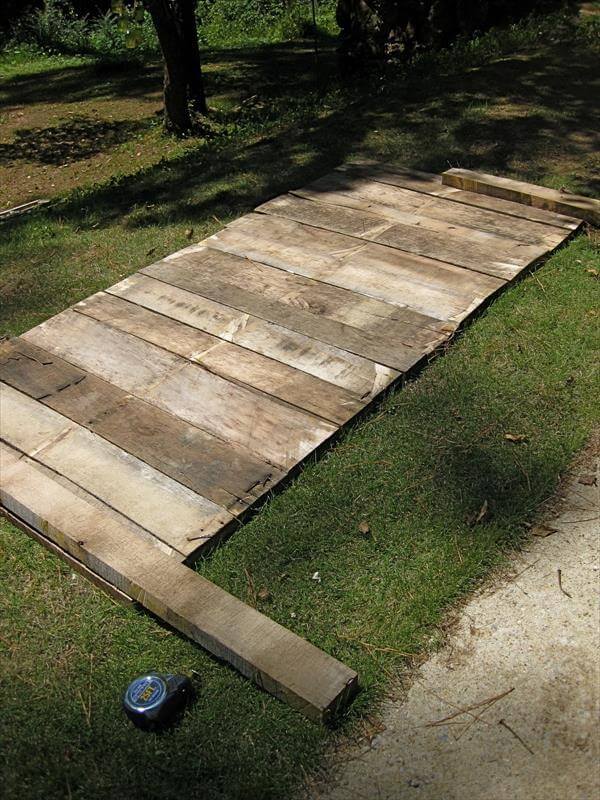 Make the pallet boards stripped and arrange the planks at outdoor on floor to have plan for headboard. Go with measurement to get it according to space and desires.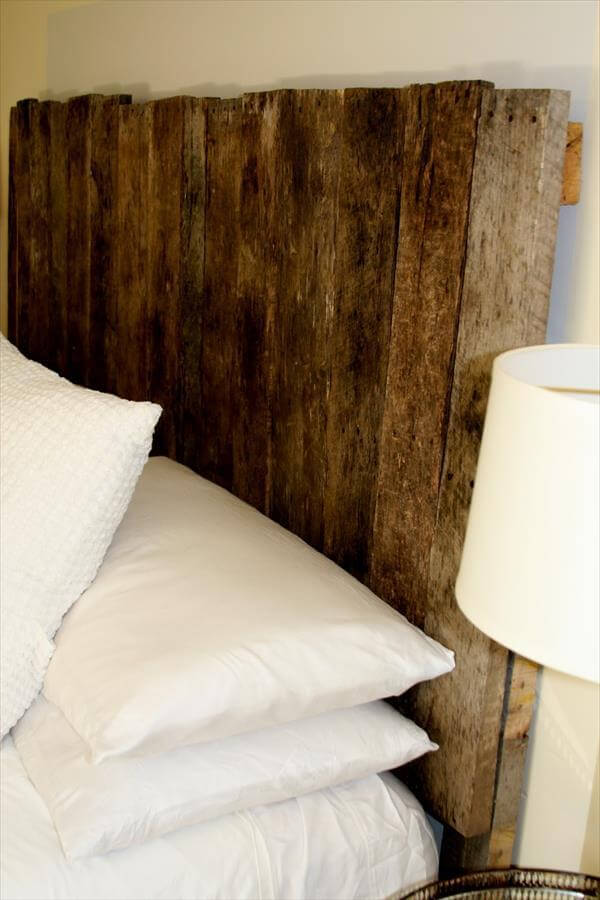 The assembly has been done by nailing and adhesive needs have been fulfilled with glue to held it gripped firmly. Just fix it against the wall behind the bed and you are done to have a sophisticated and appreciated bed components without spending a bit of your hardly earned money.
Wooden recycling is the best ways to save the wood for years with some modifications and alterations according to home demands like this headboard inspirations. You can give it variations by changing its hue with sublime and vibrant color patterns and combinations for admired nature of headboard. The words or saying can also be inscribed on this rustic platform. The vinyl letters will be the best ways to make it filled with any name or love notations.